ITS launches performance division – TheRiderFirm – for Hunt and Mobel
UK cycling distributor ITS has set up a division exclusively for its performance brands, currently including Mobel and Hunt Wheels.
Dubbed The Rider Firm, the high-end separation forms part of what ITS's Peter Marchment says is a long term plan to develop a deeper premium catalogue.
He said: "The Rider Firm is for our performance cycling brands and the new name was created to reflect the values and character of brands like Hunt, Mobel and other brands that we are currently working on. These are both in-house labels and potential distribution agreements. We'll share more details on these developments later this year.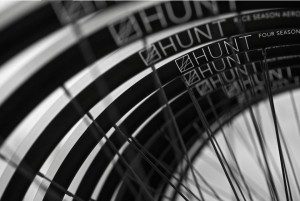 "The name change is really a reflection of how we have changed the business over the last two years, and we want that to show in the way we talk to people in the industry and our consumers," adds Marchment. "This will start to show over the next year as we get new brands and products to market. Customers who know our existing brands will start to be introduced to The Rider Firm too."
ITS remains to service the value end of the market via the itscycling.co.uk portal, as well as retail website InnerTubeShop.com.
Mobel is run alongside a family run business in Murcia, Spain who signed exclusively with Marchment's business just over a year ago. Offering custom product for both cyclists and triathletes, the kit is 100% handmade in Spain and tailored to the requests of cycling clubs, retailers and a number of brands.
Marchment says it won't be all work and no play with the new venture – staff are encouraged to pursue their own ideas and goals.
"We all have goals outside the office (on or off two wheels!), and we want people to fulfil those just as much as we want them to enjoy the day job. A great example is out Hunt Brand Manager Josh Ibbett, who took three months working half time from New Zealand this winter, and will be defending his Transcontinental Race title later this year," adds Marchment.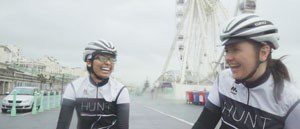 "Our company is completely built around riders, because we believe that knowing what riders want is the most important factor in creating great cycling products. That's also why we give people in the business freedom to work on new brands and ideas that they are passionate about. This means that our product development is led by product and brand managers who really know what riders need."
Sounds good, right? The Rider Firm is currently recruiting for three roles – a finance assistant, Graphic design and technical customer service, which you can find in our recruitment pages here.
You can visit the new website at theriderfirm.cc or contact the business on +44 (0)1430 711813.