EcoCycle licensed to bring Japan's secure multi-storey bike parking to the UK
A multi-storey under or overground bicycle parking system invented in Japan has been licensed to EcoCycle in the UK, who are currently demonstrating the system at Southwark train station, London.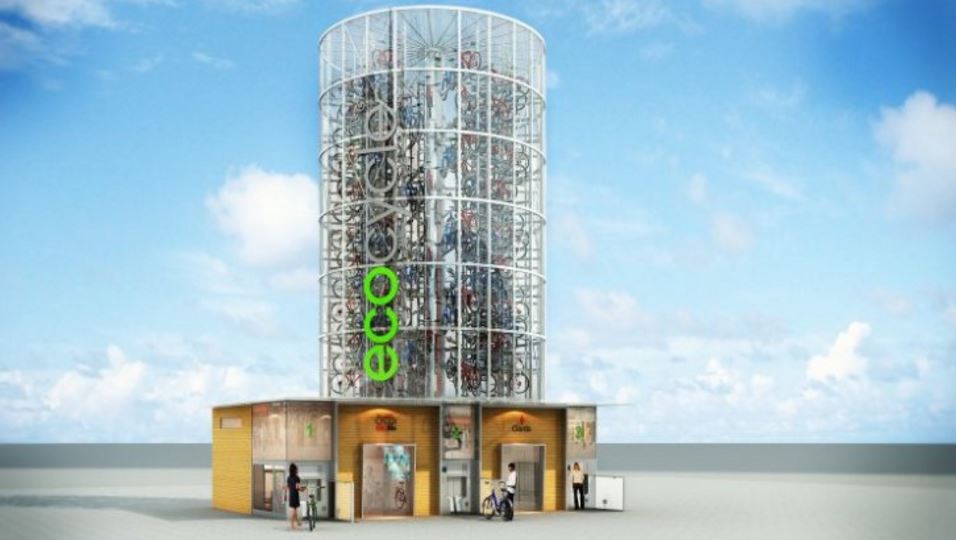 The innovative mechanical system works by providing each unique user a card to swipe on the above ground garage, which takes up just two thirds of a car parking space, then delivering and returning a user's bicycle in just 13 seconds.
EcoCycle's Nick Knight told CyclingIndustry.News: "We've partnered Apex, a UK-based expert in bespoke lifts, so we've the capability now to install the lifts. With the capability to house 204 bikes, it's the most secure system you could imagine. People cannot get inside at all and the best bit is you can leave your kit with the bike too."
From a city planner's point of view, the space saving credentials will be the biggest boon, says Knight.
"The footprint reduction on street is huge. The storage provided by this system is the equivalent of 137 square metres of two-tier racking on the street. Down the line we anticipate that we will have a mobile app to inform users in advance of availability, as well as allow pre-booking. So much about the system removes barriers to cycling."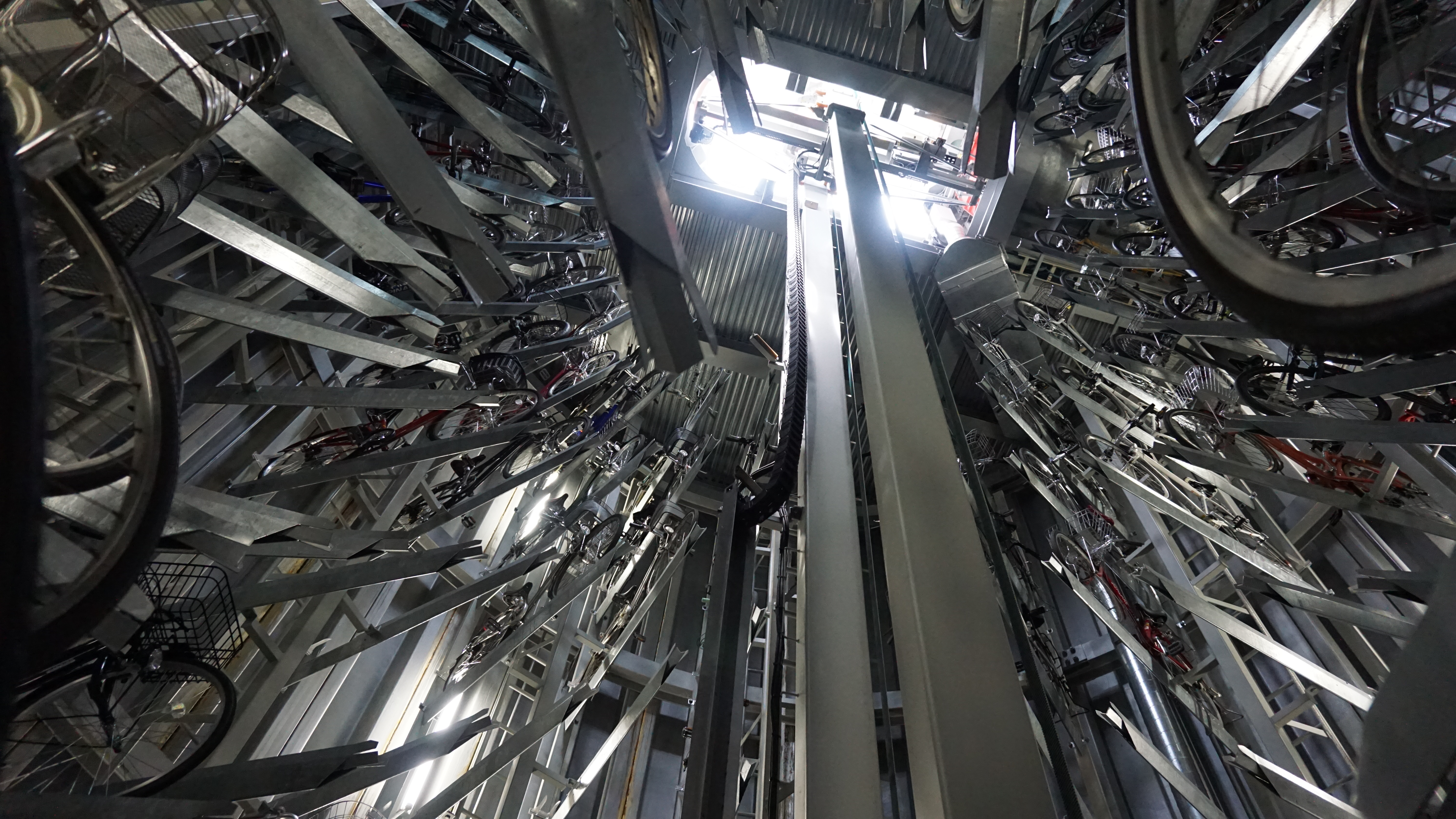 For the second time in a matter of weeks, we can report that property developers should take note too.
"The social impact is appealing. Theft is next to impossible, so this is an excellent option for those building high-rise buildings which can get damaged by bikes in lifts and corridors. For regions where residential density is dictated by availability of local transport hubs, this system turns a 30 minute walk into a 10 minute cycle. The building owner can even earn a direct return if required."
Authorities that have been introduced to the system are said thus far to be "generally supportive" as there's "no easy answer available for high-quality, theft and weatherproof, mass cycle parking at present," says Knight.
In London, eight of the key transport hubs offer just 2,351 cycle parking spaces, which allows for a restricted modal share, argues Knight.
"If we were to achieve the dream of hitting the European high of 42% modal share for bikes in London we'd require 250,000 more cycle parking spaces at the eight stations. That'd take up 35 acres in two-tieer racking. Furthermore, 70,000 bikes are stolen in London each year – it's huge business. This system solves both problems in the square footage of less than one car."