Squire talks outwitting the modern bike thief and selling security
One of the bike industry's longest serving labels, Squire has both longevity in business and in product durability, something that's particularly important given the tricks thieves deploy. Current MD John Squire talks about the company's evolution alongside the consumer and the cunning criminal…
Squire is 240 years in now. What themes have been consistent throughout the entire history of the brand to see it succeed the way it has?
Maintaining family values within the business has been crucial. That means looking after employees and customers, having a genuine passion for making the toughest locks, always innovating and adapting to meet customer needs. Then there's adaptability to changing economic and political situations. We've seen world wars, recessions and pandemics, surviving them all.
While some of the manufacturing ideas of old persist Squire is moving with the times and convenience required by the modern cyclist. What R&D have you made to keep the pace?
Relative to other companies we spend considerably more on our research and development in order to keep ourselves ahead of the market. All our R&D is done in the UK. In recent years we have invested in patented combination lock technology, new high security designs, plus new materials and more recently Squire has also added a unique patent pending smart lock technology.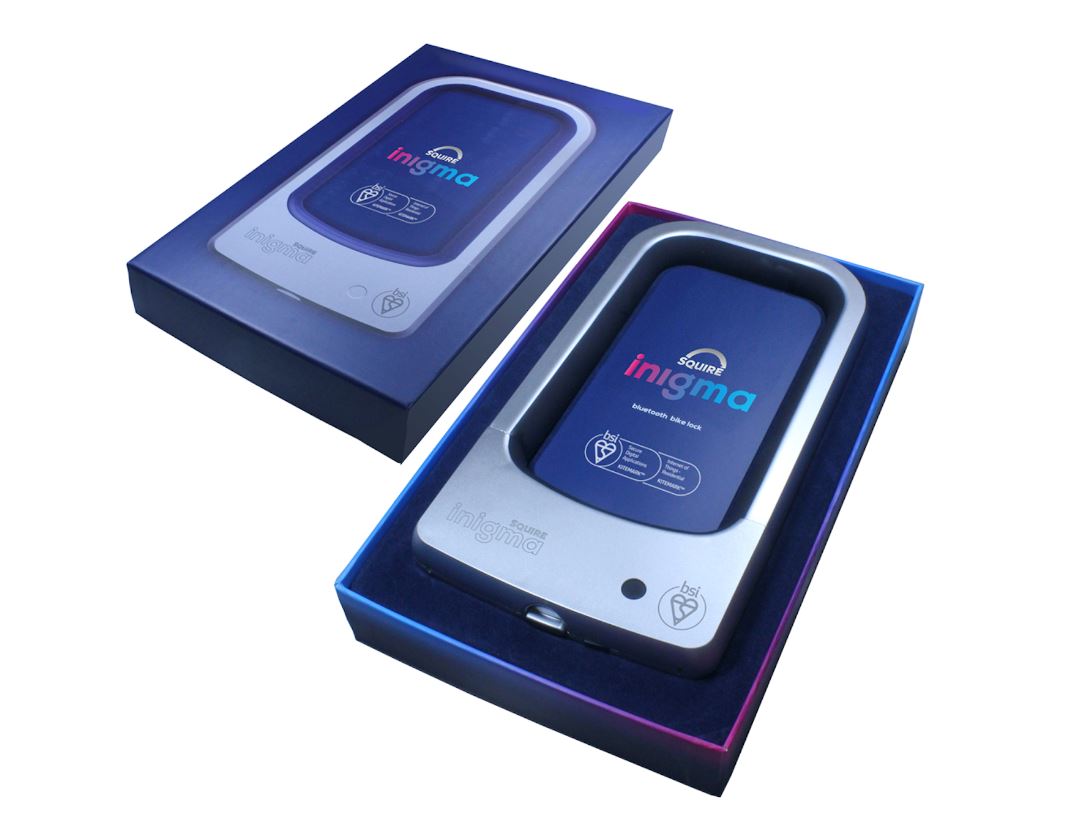 Squire has seemingly prioritised strength above all, but with consumers increasingly seeking portability, technology and lighter weights how are you balancing these factors?
It is a difficult compromise to achieve as extra strength usually means extra weight. However, we are exploring ways to design locks that meet specific needs. For example, is portability and convenience more important to the modern customer? In this case weight and ease of use are more important than strength. Are they instead securing bikes at home? In this case out and out strength is the most important factor.
Testing of the product is seen as key to establishing trust – what rigours do you put each prototype through prior to certification?
We have our own in-house testing area whereby we replicate the external test on all locks prior to submission. We make prototypes in our R&D toolroom ready for testing.
Tell us about the processes the shackles go through to make them as resistant as can be to attack:
Firstly, the design of the shackle is important to ensure it locks into the lock body as efficiently and effectively as possible. Then we consider the best material of the shackle to use to give the best resistant to attack, yet remain within the targeted cost. Next, we look at the heat treatment of the shackle to make sure it both resists bolt cropper attack and is flexible enough to resist lever attacks.
Bike shop staff may struggle to understand which locks are best suited to which purposes. Under which circumstances or budgets would you sell a D-lock, foldable, chain or coil style lock?
The D lock is an excellent high security lock design because the chassis gives you a ring of hardened steel with few weak links in which to attack. The downside is its weight and size. This makes them difficult to carry on the bike. If you are using your bike in high-risk locations then the D lock is a sound choice.
The foldable lock wins on portability, if that's the customer's priority. Although the foldable lock is not as strong as a D lock, it is more compact and has a lighter weight. Therefore, it is easier to carry and is recommended if you are both commuting or touring.
Chains are heavy, large, but secure. I would recommend these locks for use at home to secure the bike.
Finally, the cable lock is the lightest and easiest to carry, but is only good enough as a first line of defence deterrent. That means you should make the customer aware that it is only to be used for short stays, for example visits to a shop or café.
Ask the customer how he or she intends to use the lock. Is it for use at home, or on the street, or perhaps for touring? Each of these will return a different product. If they are using a lock only for a short time while getting a coffee mid-ride then they may not require something as heavy duty as a cyclist leaving their bike on the street.
Finally, ask them what budget they have in mind. Do they prefer a key, combination or smart lock type security device? With these questions answered you can guide them towards the right lock with relative ease.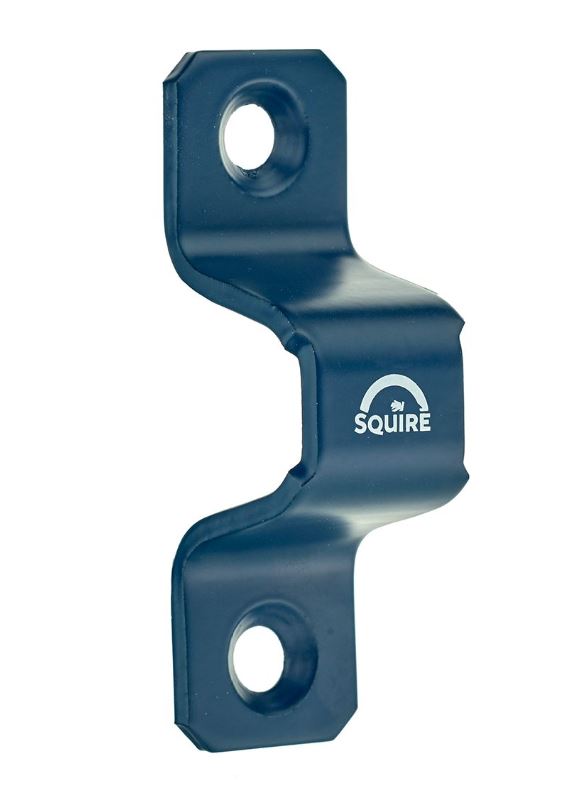 With e-Bikes adding general value to sales, have you likewise seen a rise in investment on security products?
Definitely. As customers will relate the cost of the lock with the cost of the bike. If the value of the bike goes up, then customers will be prepared to spend more on security.
Bike shops are unfortunately increasingly the victim of break ins. What store security options exist within your catalogues?
We offer our Stronghold range of Accredited, police approved, maximum security padlocks, hasps and staples together with wall anchors and ground anchors.
What tips would you give the retailer in terms of security – as with securing a bike, is it advisable to have a multi-pronged approach?
Yes, always consider all potential vulnerable points in the retail property; doors, windows, dark areas being key. Look to use a combination of security products to give you the best security protection i.e. CCTV, alarms, high security locks for the doors, high security grills or shutters for the windows and bolted down anchor points to secure the bikes to at night.
Have you any new products you're able to talk about this year?
Yes, plenty! We will start with a new range of medium security bike locks released under our Kilda and Folda ranges. These will be followed by our new maximum-security British made range of Stronghold bike locks in May. Later in the year we will have some more new exciting products which we will reveal nearer the time.
Squire products are available to the trade via Ison Distribution.