Meet the bike shop going own brand to become the city's number one hire scheme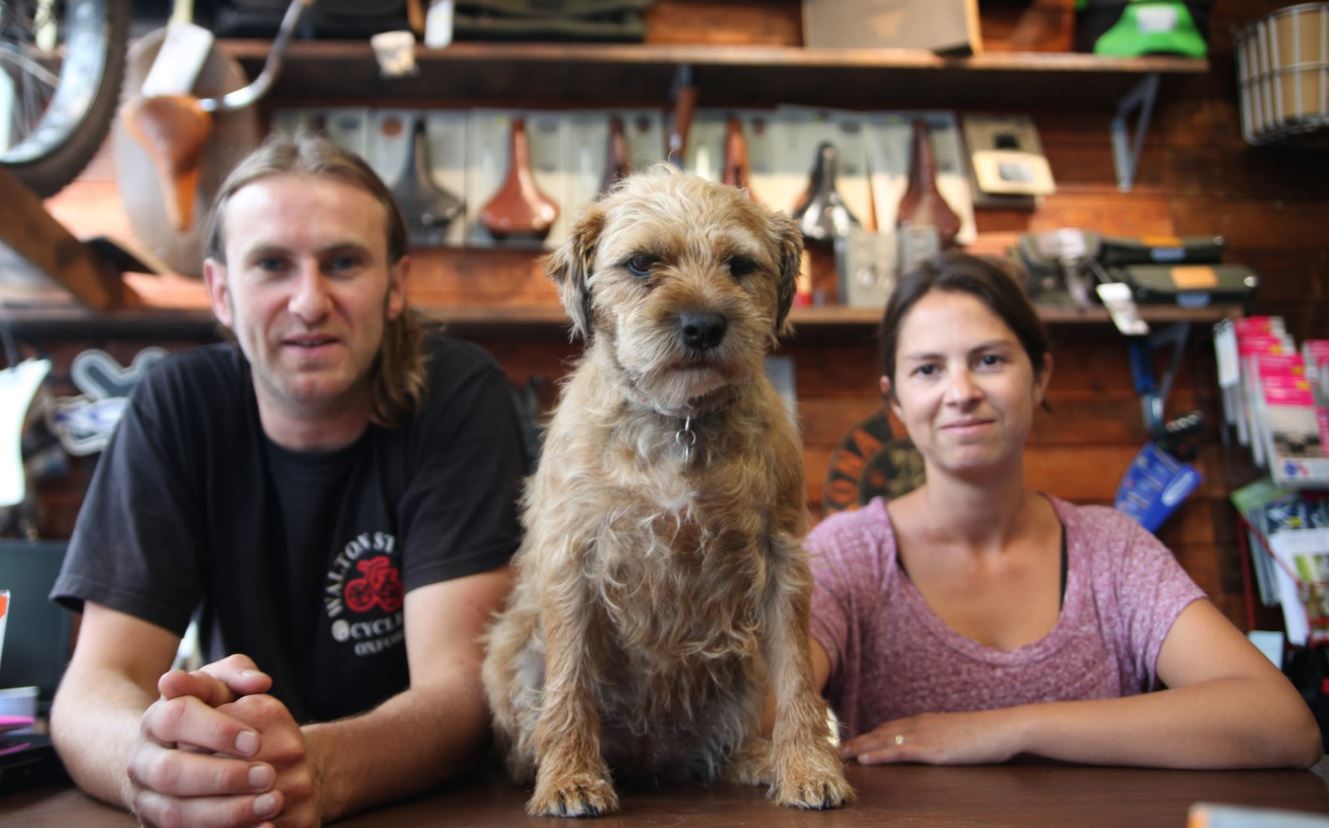 As regular readers will now know, we're always on the lookout for bike shops doing something a little different in order to expand upon traditional trade.
Earlier this week Justebikes gave us the inside track into life as an e-bike specialist. Today we bring you an intriguing case of how an Oxford bike shop is plotting a course to become the student city's premier hire scheme.
Started in a garage in 2007, Bainton Bikes in 2010 merged with Walton Street Cycles, creating a business with a high level of stock in a prime location around the corner from Oxford University. As any bike shop with a high student footfall will testify, this demographic want bikes, but they don't want to pay much.
"Often a student will come in with just £40 to spend on a bike, which meant that we'd got a challenge to address. Come September the shop is manic and we can sell a high quantity of low-end bikes during a period when things are getting quieter for other stores," says c0-owner Kevin Moreland. "We offer both students and professors three month terms at £60 a month. Locks and lights are included, so there's a good appetite for this kind of flexibility."
Combined with a high level of tourism, hire bikes have become another logical answer. In fact, 80% of the stores growing hire business comes from people visiting from abroad, something which the Bike Rental Manager software helps manage with an online booking platform.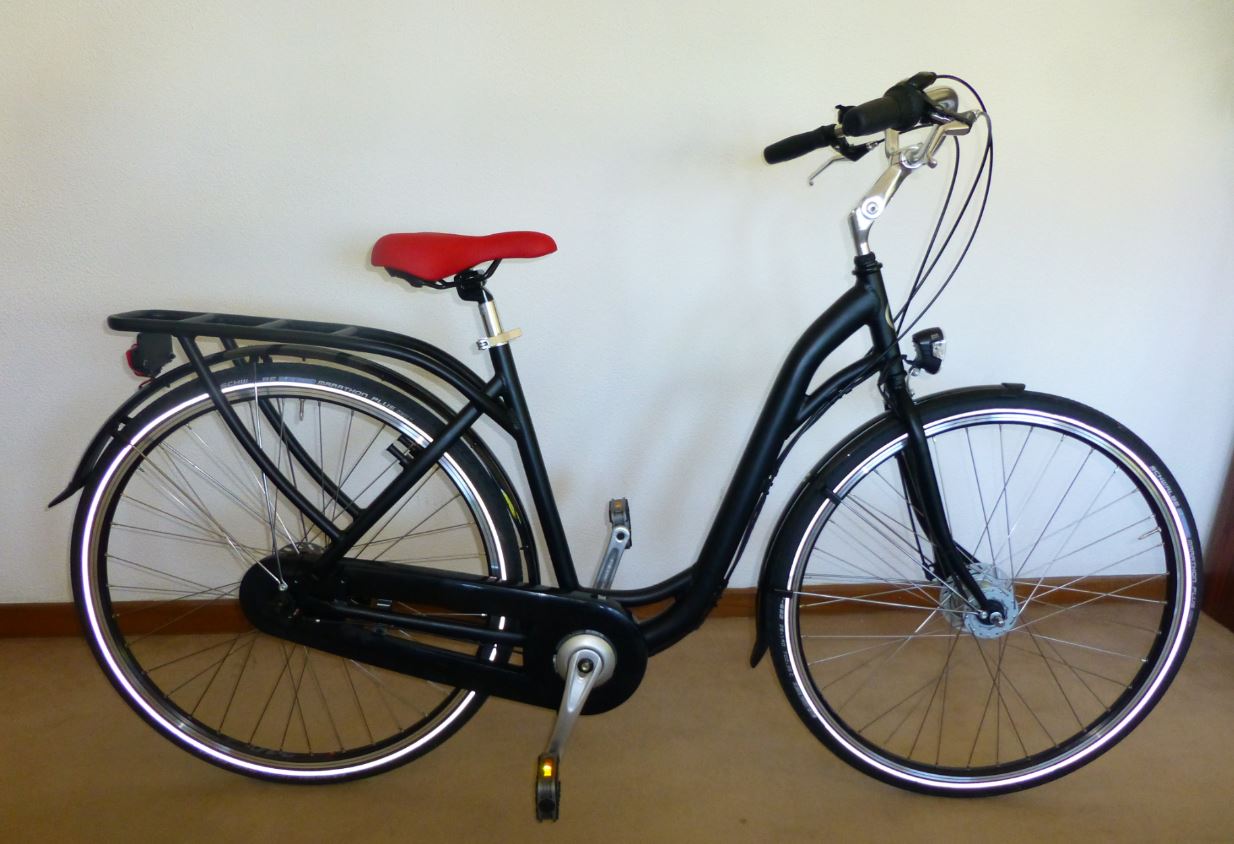 But that's just one segment of what is becoming a quite innovative take on cycle hire. Bainton are currently in the process of receiving 80 bikes made alongside Portugal's Orbita – the same firm who produce for the Paris Velib hire scheme.
Trailblazers of the Donkey Republic hire scheme, Bainton spotted an opportunity on the back of a slow start to the local OxonBike scheme.
"It's been limited in that it's only been rolled out in a small business district and no further," explains Moreland. "The thing with cycle hire is that the more bikes out the greater potential for success. A limited zone coverage simply won't deliver, particularly in a region like Oxford with its higher than average cycling modal share.
"Local MPs and councillors have actually been rather supportive of our plans. No docking station is required for the Donkey Republic scheme and therefore no planning permission needed. It means that we've been able to collaborate with local train stations, hotels and even restaurants. What's not to like about having customers delivered to your door? Local businesses seem keen to know more."
Indeed Donkey bikes can be left anywhere. Managed via a mobile app, the customer logs in online, signs up and is then able to book a bike on the move, unlocking the Donkey-clad hire bike with Bluetooth only. That, says Moreland, makes all the difference.
"It sounded too good to be true, so my partner, Honour and I visited the founders in Copenhagen and tried the system as consumers. It works flawlessly. We're soon to place bikes at Mansfield Sports College, the Oxford Natural History Museum, two hotels and some local rail hubs. Bar decking the bikes with Marathon Plus tyres, it gives us a low-cost, staffing free hire scheme. Donkey's support line is open 24/7 to assist customers, so that justifies the 20% commission on hires. It really helps add additional revenue during the quieter periods."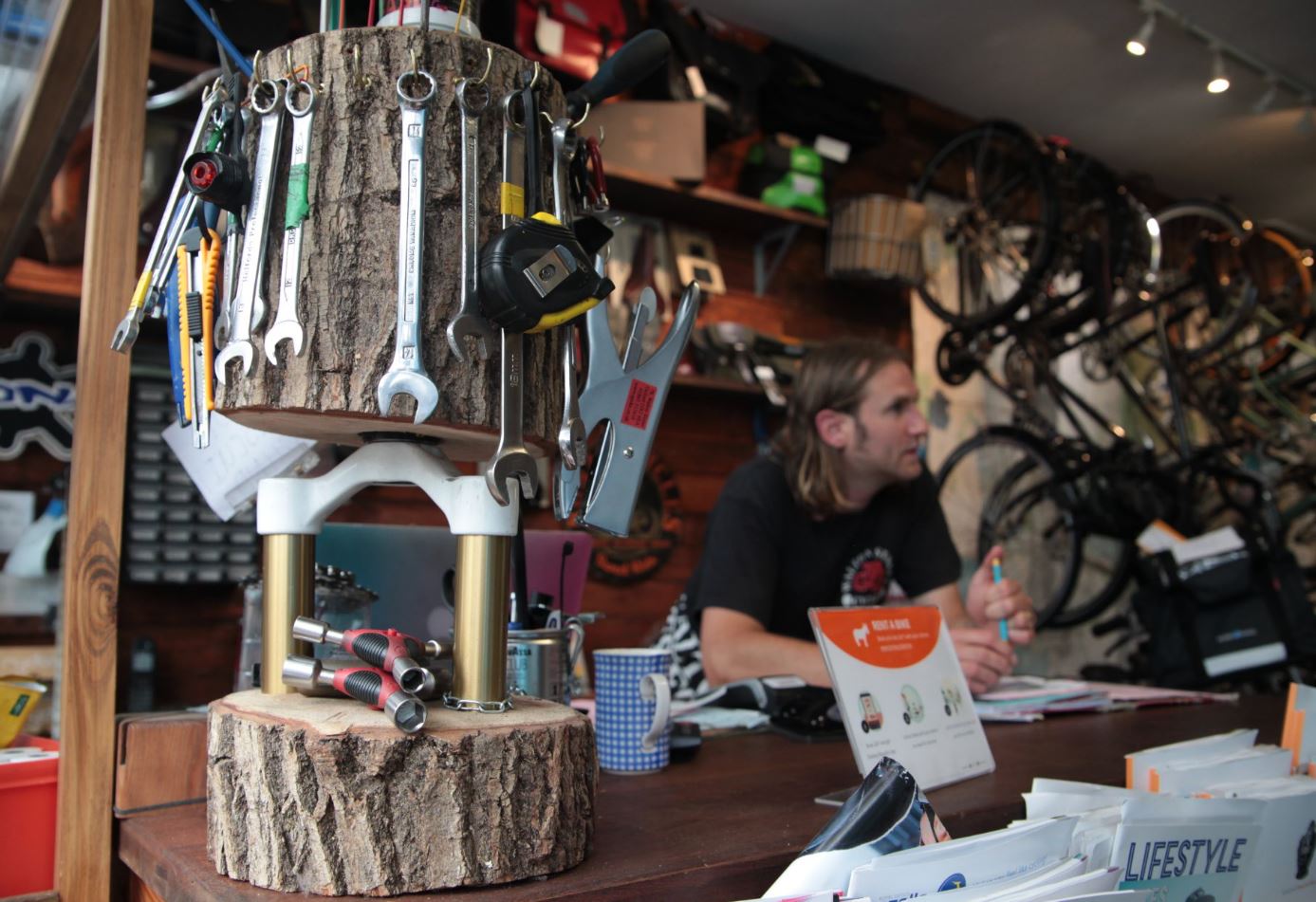 With a high level of commuters entering the city, Bainton first invested in 10 units to trial on its own hire bikes. That recently doubled to 20, all since June. But Moreland's confidence in the potential to be the driver behind Oxford's hire revolution goes further.
"We've recently ordered 80 bikes made to our specification, so we'll have 100 in our fleet distributed widely. We've begun to secure advertising revenue too, with local estate agents and brewers sold on the idea of having a constant and moving presence across the city. We've also an affiliate in the centre who mans a kiosk and will promote the scheme on a 10% commission. All things considered, we think there's enormous potential in becoming Oxford's number one hire scheme."
Prior to the link up with Donkey, Bainton's ambition was always to help people broaden their horizons cycling. The retailer has therefore also linked with agents to sell cycling holidays.
"We linked with an agent in Norway a few years ago who helps us sell turs in the Cotswolds," explains Moreland. "That's helped us draw in custom from overseas, though this year we've had a lot of Australians take interest too. We'd like to expand our reach with agents elsewhere. Our tour guides tend to be ad-hoc members of staff who have other business within cycling. One of ours is also a cycle courier, sometimes they're students, but largely we recruit those with a historical interest in the local area who can provide real value to our cycle tourists. Then again, some are booking our tours for stag parties, so it's a varied clientele and we adapt the package accordingly."
Set for a Spring 2017 launch, the shop plans to expand its ambitions into the Cotswolds and has linked with Great Western Railway to increase its footprint by 60 bikes.
Tour guides included, the business now has 15 members of staff, quite a figure for a bike shop all under one roof.
Despite a high number of bike shops locally, Moreland says the absence of a big cycling chain store in the city means there's still plenty of opportunity to remain a traditional bike shop too.
Like most in the industry, Bainton is feeling the effects of declining new bike sales and with Oxford University having dropped its Cycle to Work plans, Moreland says they're relying less and less on this line of business.
With space at a premium and increasing commitments to a hire fleet, Moreland indicates that the store will gradually reduce its stock holding, focusing its sales efforts into the likes of Gazelle, Dawes and Bobbin – all brands that satisfy both the commuter demand and occasional flush student.
With the high-end purchaser generally doing a lot of online research, Moreland has passed on the bulk of sales here, preferring instead to focus on the commuter.
"We can offer the personal touch with that demographic," he explains. "We can ask about their journey plans and sell product accordingly, offering a personal service. People return to specialist bike shops for the experience."
Read more about how Donkey Republic has secured a €1.5 million investment to roll out the scheme to bike shops around the globe.
Alternatively, you can read our analysis on the future of global bike share here.