ENVE sold to Mavic parent Amer Sports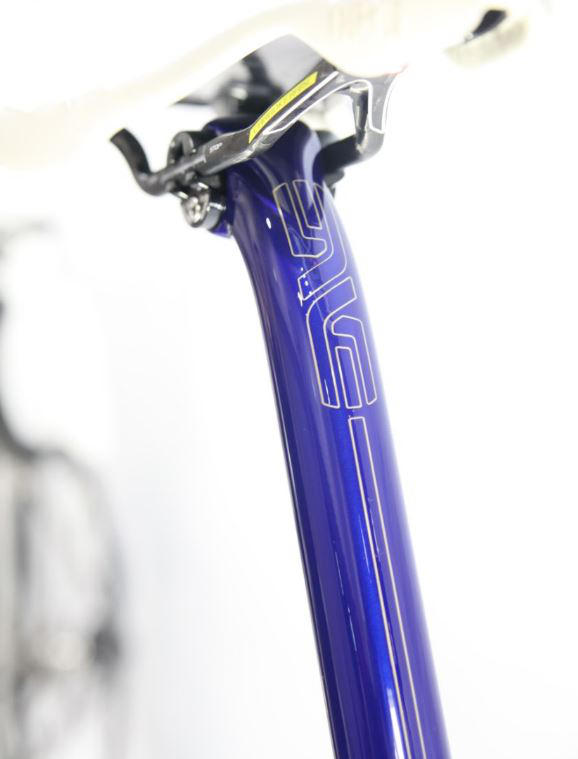 Mavic's parent company Amer Sports has announced that it has purchased rival ENVE
for $50 million in cash.
The Utah-based carbon rim specialist has annual sales toalling $30 million and despite being best known for its wheel goods, has been branching further into carbon finishing kit in recent years.
With some production now in Asia, ENVE has been increasingly fond of OEM business. What will likely have drawn in Mavic's parent will be ENVE's intellectual property when it comes to composite rims and aerodynamic credentials.
ENVE will likely now benefit from increased worldwide distribution, as well as access to further OEM trade.
Amer's brief press announcement reads:
To accelerate its Cycling business, Amer Sports Corporation has acquired ENVE Composites LLC, based in Utah, USA.
ENVE is a fast-growing brand in high-end carbon wheels, components, and accessories for road and mountain biking with annual sales of approximately USD 30 million. The acquisition accelerates Amer Sports Cycling business especially in the United States and provides further expansion opportunities internationally. ENVE brings capabilities in carbon technology, and it offers operational scale and synergy benefits complementing Amer Sports' cycling category.
The acquisition price is USD 50 million in an all-cash transaction. The acquisition will have no material impact on Amer Sports' 2016 financial results, and it will be accretive to Amer Sports EBIT margin as of 2017. The closing of the acquisition is expected in the first quarter of 2016.