Europe's largest seller of used e-Bikes, Greenstorm, enters UK market
As one of last year's Eurobike debuts, industry newcomer Greenstorm Mobility taught us what vacant hotel rooms and used e-Bikes can have in common. Jo Beckendorff speaks to CEO Richard Hirschuber about expanding the ambition.
For 2019, the Austrian business is back with larger financial backing and an expanded e-mobility service package. Providing e-Mobility services to close to 1,000 hotels in central Europe has now been expanded to include corporate services and the independent bicycle dealer (IBD) e-Mobility services. These new service projects run under the names "My Job – My Bike" and "Green4Rent". On top of this Greenstorm has now heralded the dawn of the largest e-Bike online market place. On August 28th Greenstorm's Marketplace went live. Here's the story.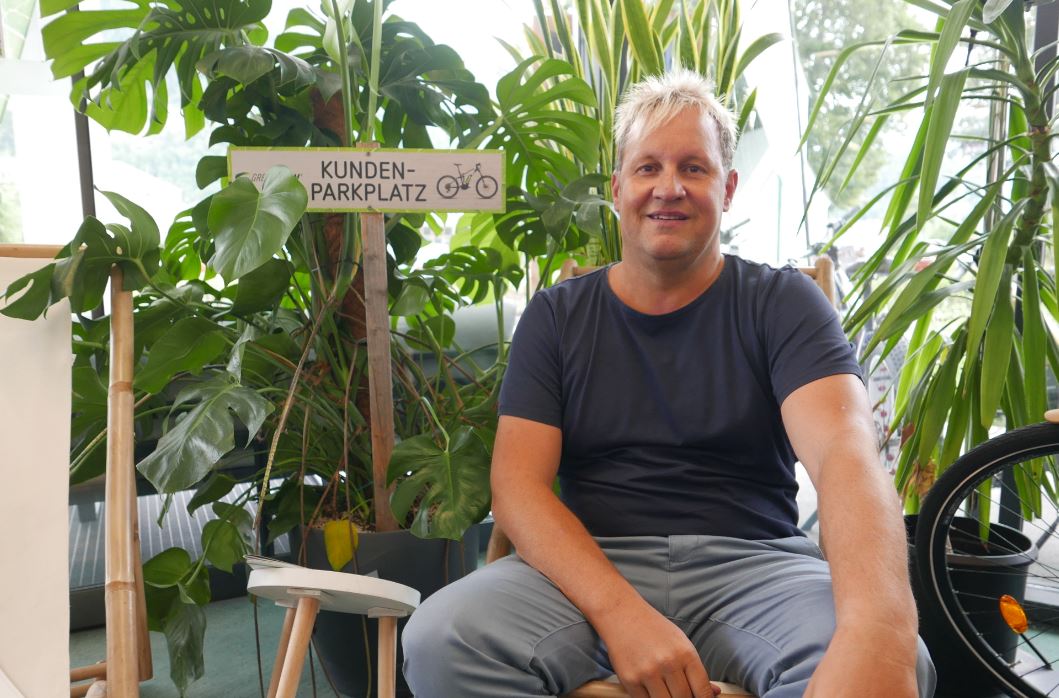 A SHORT LOOK BACK
Greenstorm Mobility's hotel barter and rental business relies on a win win deal: hotel operators provide the Austrian start-up with vacant rooms. Greenstorm offers them online via vouchers and attractive discounts to consumers. In return Greenstorm gives (aside some e-Cars and e- Charging stations) premium branded e-Bikes free-of-charge to these hotels. It's up to the hotel operators if they give them out to their guests for free or charge them for rent. In holiday regions some hotel operators offer guided tours on these e-Bikes.
Because Greenstorm exchanges these used e-Bikes annually the company already turned into Europe's largest second-hand premium e-bike seller.
"Over the last year we expanded our business step-by-step", states shareholder and general manager Richard Hirschhuber, before listing the novelties: "To fully concentrate on Greenstorm in November 2018 I sold our hotel family business in Kufstein that I had managed for 18 years. Shortly beforehand we moved from the Greenstorm headquarters in Söll to downtown Kufstein. Aside from offices and a shop over there we rented a nearby building for warehousing and workshop. Speaking of them: Since the end of 2018 a large part will be handled by a new workshop service in Slovenia. When the e-Bikes come back to us from the hotels for sale after a season, they are thoroughly refurbished by our Slovenian team. This means we don't manage more than 2,000 and 3,000 units here in Kufstein. With our Slovenia subsidiary we have a cost effective solution in terms of premises and staff."
INVESTORS KICK GREENSTORM INTO HIGH GEAR
"Last, but not least, in December 2018 we received a double-digit million Euro financial injection from European private capital firm Bregal Milestone. This investment is made from a 400 million Euro fund dedicated to invest in European growth companies. With their investment we have been able to order a total of 15,000 e-Bikes for the current season."
While no detailed investment figures are communicated we note that Bregal Milestone usually invests an amount between 20 and 60 million Euro into each company they are interested in.
Starting in April 2020 the impressive catalogue of e-Bikes will be sold after refurbishment. Here the IBD market comes into the game. Greenstorm wants to sell this second-hand e-Bike fleet also with the help of IBDs; this project started last year.
According to Hirschhuber his company's current e-Bike business is based on three pillars: "Aside the e-Bike exchange system to hotels with 'My Job – My Bike' we created a corporate e-Bike rental business."
With countryman Swarovski – a manufacturer of cut crystal glass with global distribution – Greenstorm already has a large company on board. Swarowksi can now equip its employees with green e- Mobility at very attractive prices. Moreover with 'Green4Rent' Greenstorm created a most attractive e-Bike rental business also for IBDs.
WANTED: GREEN4RENT PARTNERS
The app supported "Green4Rent" deal works as follows: Greenstorm gives a complete new premium e-Bike fleet to their partners. These partners can rent them out to their customers not only for testing, but also for weekends and/or holiday rides.
"While our partners can get more customers interested in e-bike mobility 30 percent of the rental price will go into their pockets. The remaining 70 percent is for us. If there are repair jobs over the period of the partnerships we take over the labor costs", promises Hirschhuber.
He also says that these e-Bikes won't remain in the same place longer than two seasons with partners, "We have to take them back after being used for no more than 1,500 kilometers. Otherwise we can't sell them after refurbishment with the margin we need when selling them second-hand," he adds.
GREENSTORM MARKETPLACE: USED MEETS NEW E-BIKE SALES
On top of all these new offers with Greenstorm Marketplace the Austrians launched "Europe's largest e-Bike online marketplace".
"It is the first European online marketplace for new and second-hand e-Bikes. What we want to create with the help and support of a total of 3,000 IBDs is a leading e-Bike marketplace," explains Hirschhuber.
A larger stake of Bregal Milestone's investment is used for the Austrian's e-Commerce business expansion. While Greenstorm itself is selling its second-hand refurbished e-Bikes through this marketplace IBD partners can sell their new e- Bikes through it too.
Hirschhuber names the advantages participating IBDs receive: "First of all – and different to others – we take zero provision on their new e-Bike sales and you can use us as your free advertisement channel. Second, we offer them free Facebook- and Google-supervision. Third, we have an intelligent logistics and an automated payment system behind. Finally – and this is in our view the most important plus – IBDs can offer their products on an online platform with a million plus visitors per month."
Hirschhuber confirms that with the help of participating IBDs selling their new e-Bikes through Greenstorm's online marketplace he wants to create an expanded portfolio of new e-Bike offers to his existing used e-Bike sales business. This means also having more bicycle brands on board, as well as driving higher traffic to his website.
"In August 2019 we had 1,800 plus IBD partners mainly out of the German-speaking market on board. We hope to increase this number all over Europe within a short time to 3,000. The UK is included in this," concludes Hirschhuber. While talking about all these future plans Richard Hirschhuber stalls for a moment before saying: "In 2016 we started with four people. Today we have a total of 160 people. Isn't it great?"
To find out more about Greenstorm and how you can partner with the business, head here.