Exposure Lights debuts six new models, OEM uptick continues
British manufacturer of cycle lighting Exposure Lights took to Eurobike to show a collection of six new lights joining the catalogue.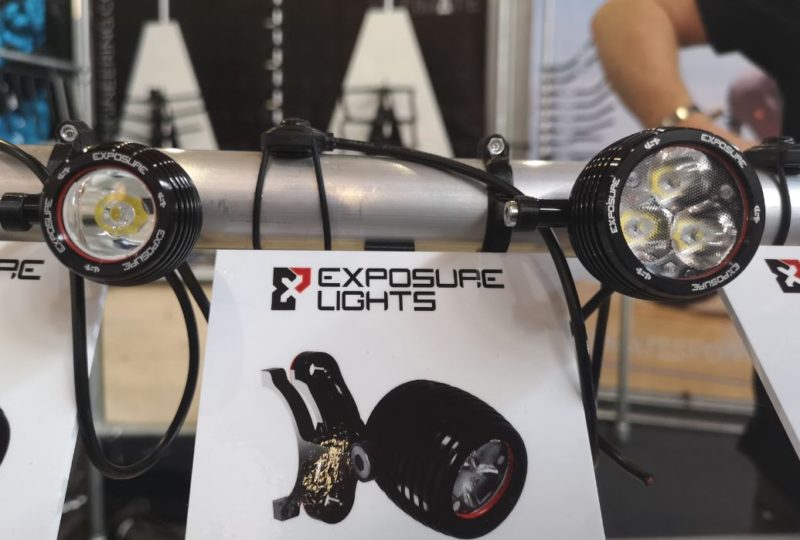 Designed with the electric bike in mind and able to be hard wired in by OEM customers, both the 1,400 lumen Fuse and 4,000 lumen Flex will join the portfolio. These will retail at £190 and £320, respectively.
Next up, a line dubbed Optix debuts that are STVZO compliant for the German market. A road model will retail at £200 and emit 1,000 lumens, while the off road-suited build will offer up to 4,000 lumens for a £350 price tag. Sensors built into the Optix series will auto adjust the light output if desired by the rider.
Furthermore, Optix Strasse and Optix All Terrrain lights will sell at £245 and £385, respectively.
Meanwhile, for aftermarket customers looking for something a bit special, A carbon bodied Joystick is set to be available from August, retailing at just £15 more than the standard version at £180.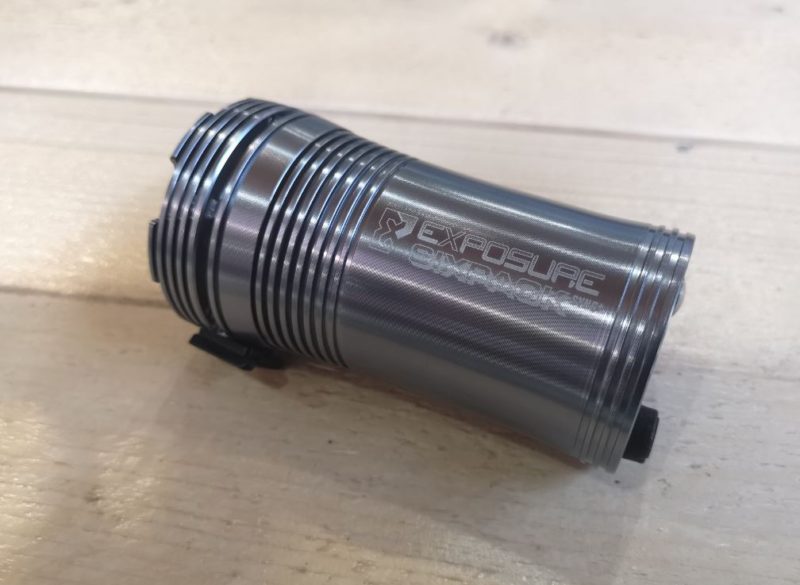 "Exposure Lights' Six Pack, Maxx D and Diablo will all benefit from an attractive upgrade too. SYNC, programmable after bring connected, SYNC'd, to the riders mobile. Burn time or Lumen output controlled by the rider via their phone and wireless remote control. As pictured left, Exposure will release the large output lights in a new 'smoked aluminium' casing.
"These are our most powerful, efficient lights to date and now the rider can personalise the light to suit the ride they are doing and they will be ready for 2019 season," said Exposure's Mark Swift. "With these new e-Bike suited lights we are receiving and welcoming OEM interest as these can be shipped ready to be connected in to the power unit."
Elsewhere in the range, Swift says that most lights have benefited from an improvement due programming advances and upgraded circuit boards. Fast charging also improves each light's juicing up to the tune of between 30 to 60% faster. The Six Pack, we're told, will now charge in just under eight hours over the prior fourteen.
Trade are asked to remain on the lookout for a one of a kind Specialized Shiv with USE components stolen from the brand's booth during the show.