Firm behind Royal Racing launches TAG Metals MTB brand
The parent company of both Royal Racing and 7 Protection will launch a new brand into the market under the TAG Metals banner.
Dedicated to mountain bike products, but with motocross inspiration in design, the brand already exists in the MX space with riders like Ricky Carmichael known to have ridden the products.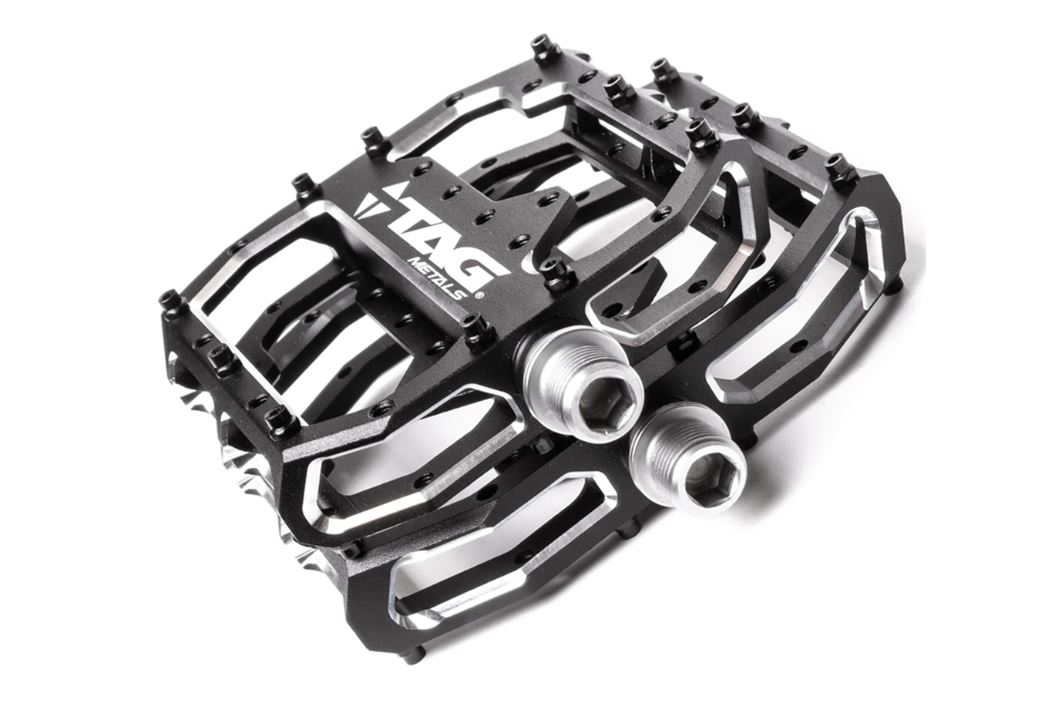 For the past three years, designers and engineers have worked on developing, testing, refining and reworking a MTB-suited product, we're told. As a result, each product will come with a lifetime warranty against manufacturing defect.
Filling out the catalogue will be products like carbon bars, said to feature an 'Oval Tech' wall structure that bulks out high-stress points on the bar. Likewise carbon wheels using "advanced layups" will be sold.
Pedals too will feature, in both standard and large sizes to match the rider's foot size. Each will carry a double concave platform with doubled up cartridge bearings and a customisable pattern of 4mm pins.
"Building great products isn't something that just happens – you need experience. At TAG we honed our equipment in the harshest and most unforgiving of environments and it doesn't get any tougher than Pro MX – it's full gas from gate to flag with no quarter given or asked. This is where we tuned our product knowledge," said the firm's launch PR.
"What really sets TAG Metals MTB products apart is SAS, or the Speed Align System. SAS allows a rider to incrementally set up their components to exactly match their requirements. Write down your numbers and you or your mechanic can then set your bike up to the same exacting standards, removing the need for guesswork or leaving you wondering why something doesn't feel right on your next ride.
TAG Metals will sell via bicycle shops and direct to market, the firm told CI.N. Shops keen on stock can enquire here.
Next story: Hexr's custom helmet business to "disrupt" the market with bike shop help