Hexr's custom helmet business to "disrupt" the market with bike shop help
A custom helmet innovation that involves a combination of head scanning and latterly 3D Printing has begun recruiting bike shops to deliver sales on commission.
Hexr has begun to gather traction in the market, with demonstration's taking place at the recent Rouleur Classic. The head scan service captures as many as 30,000 data points in a process that lasts only about five minutes. With the technology largely software based and able to function alongside any tablet and mobile device, Hexr's partnership to shops is simple; collect the data and earn.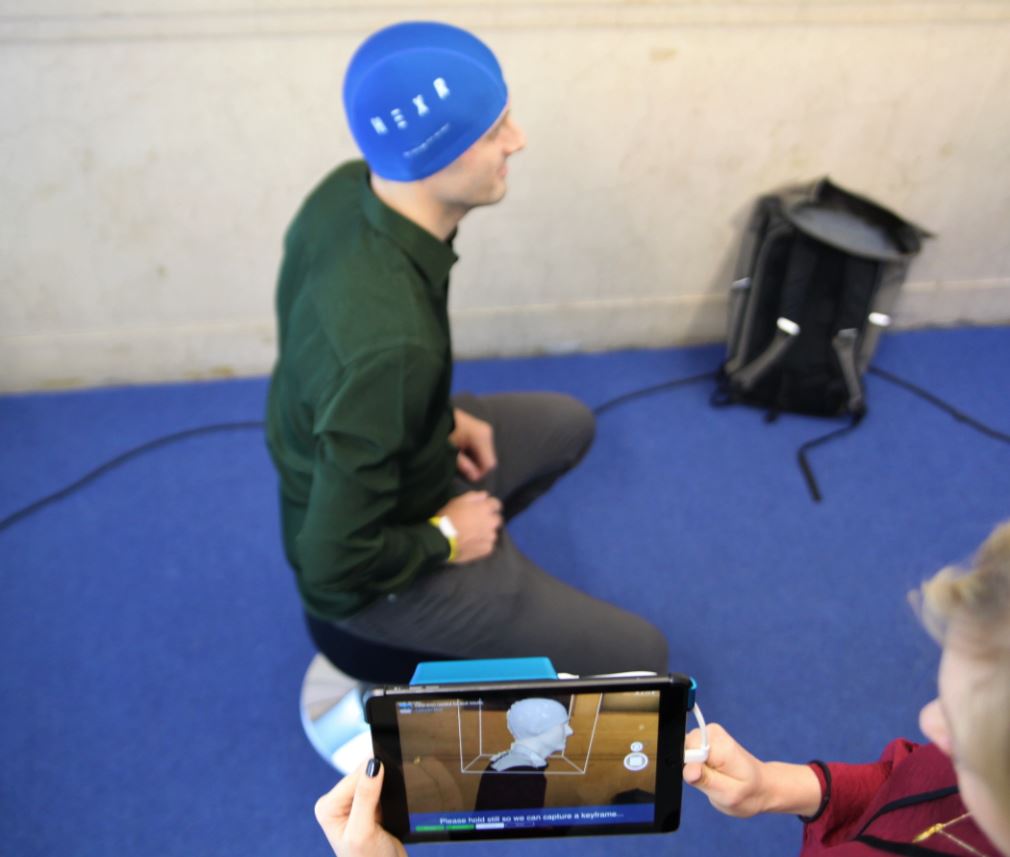 Once that data is collected an email is sent to the customer with an incredibly lifelike scan of their head. With this information to hand the customer can then place the order with Hexr, who will pay the bike shop a conversion fee for their time. It is for the store an experiential service that can create a quick bond with the customer and give an opportunity to sell further.
Among those behind the concept are investors including one of Rapha's chairman and it is similarly pitched as a high-end and bespoke product best suited to shops dabbling in bike fitting and performance services. As such, retail partners currently include Pearsons' Cycles, Cyclefit and Sigma Sport.
"We're branching out of London, of course," said CCO and co-founder Georgie Smithwick. "For the retailer nothing is stocked, which frees up space in store that would otherwise be taken by multiple sizes of mass produced helmets. This solution is disruptive in that regard in that it's not mass produced and fits only the customer. Their name is even engraved as part of the 3D print process. The other plus is that our solution is more sustainable in that there's no waste, it's built with a 100% caster oil made bio material and thus no petroleum."
That environmental kudos may help retailers sell the custom helmet above others, says the label, which adds that its 3D printing process allows for a honeycomb structure that packs a performance punch.
"If you are to crash Hexr will replace the helmet like for like in the first year using your pre-registered data," says Smithwick. "In the instance of a crash the helmet will crumple, absorbing the impact in a way that Hexr says is 26% better in oblique tests against competing foam helmets.
Delivery takes about five weeks from the point the retail partner completes the scan. Each helmet costs £299 and is supplied with detachable washable straps and winter padding is available as an extra. Slots for glasses as included as part of the 3D print.
Retailers wishing to partner with the label can make contact here.