Former BikeBiz editor to take Managing Editor's role with CyclingIndustry.News
Jonathon Harker will become the Managing Editor of CyclingIndustry.News from September as current editor Mark Sutton steps away from the title on sabbatical.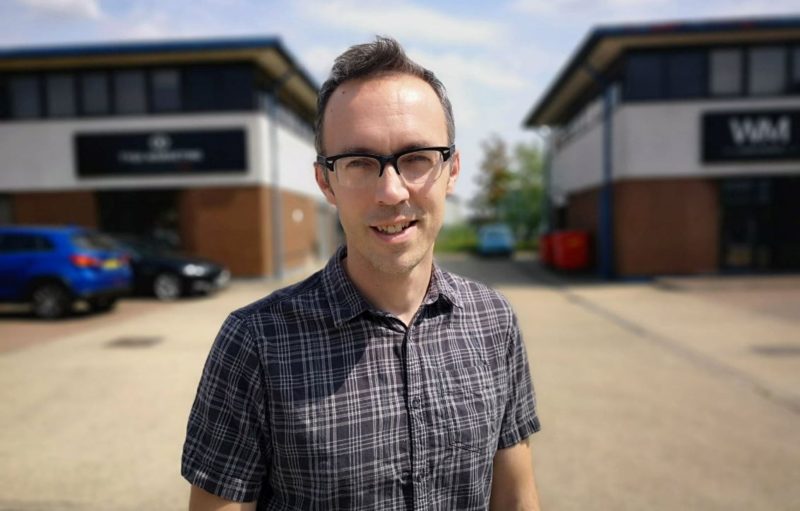 Harker (seen right) previously served as the editor of UK industry title BikeBiz for around eight years, managing  print, digital and events for the business alongside Sutton.
Sutton commented: "I couldn't be more confident in handing control of CI.N to my long-term colleague Jon and our new recruits while I embark on a life-long ambition to travel. Nonetheless, it was a difficult decision to relinquish control of a brand I've enjoyed growing, but I do so at a time where the publisher is backing CI.N with fresh resource to grow our team's ambitions.
"During our time at BikeBiz I watched Jon reshape, manage and develop that brand with immense professionalism, so there's no better person to be taking charge of CI.N at a time when we are seeing immense growth of our global audience and partner base."
CyclingIndustry.News is now to make two editorial opportunities available, expanding the team's resource and preparing the title for the next planned stage of growth. CI.N's advertising sales executive, Logan van der Poel Treacy, will also enhance our content online with product editorials.
Departing toward Australia, New Zealand and Asia from mid-September, Sutton will return to the editor's role from July of 2019, though will remain contactable. He will provide brand consultancy and editorial submissions for the title while overseas and will be contactable on the same email. Should you wish to make contact via social media follow these Twitter, LinkedIn and Instagram handles.
Harker added: "I'm thrilled to be taking the reins at CI.N for the next 10 months. I've been closely watching CI.N's progress over the last two years and have been impressed how quickly it has become a respected and genuine resource for the entire cycling industry; in particular one that carries out its own market research. I can't wait to get started and build on what Mark and the team have achieved so far."
Harker will now be contactable by email here, Twitter here and LinkedIn here. For sales enquiries Logan van der Poel Treacy is contactable here.
Those interested in applying for the two vacancies at CI.N parent Stag Publications are invited to submit their CV here.