Free trade registration for the NEC Cycle Show goes live
Trade and press registration for the Birmingham NEC Cycle Show is now live here.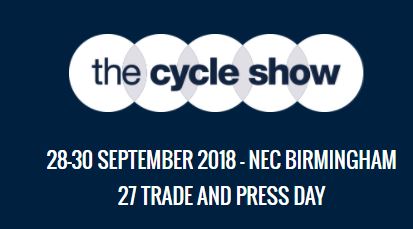 Available free of charge to those in the bike business, this year's show will build upon a vow made after last year's show to place renewed focus on added value for industry folk considering the journey.
The show has steadily been building steam on the UK calendar, having drawn 3,259 attendees in 2017, representing a 9% growth in industry interest year-on-year.
At the time Portfolio Director Chris Holman told CI.N: "This year's was a really good show and we've had record re-bookings of space, something that's always been a good sign for health of a show. We're assessing carefully the industry's mood when it comes to trade shows, but we're certain that we will enhance our trade element going forwards in order to give UK shops a genuine reason to head out."
In speaking to organisers ahead of September 27th (the official trade day), CI.N has learned of an ambition to put on a plethora of trade-facing talks, as well as a bid to enhance the visibility of those shops choosing to exhibit; with Sigma Sport the very first booth consumers will be greeted with when they enter the show from the 28th to 30th.
Those interested in space at the exhibition can contact the organisers here.