Furniture maker sets up 'scalable' UK-made wooden bicycle brand
A Welsh furniture craftsman has launched a locally made and apparently scalable wooden bicycle brand under the Twmpa Cycles banner, reports local journalist Robin Eveleigh.
Andy Dix, from Hay-on-Wye, is the mind behind the label, which is one of only very few making wooden bicycle frames in the UK. His material of choice is British-grown Ash timber.
The seed for the bike brand was planted in conversation with noted cycling author Robert Penn, for whom Dix had pledged to build a wooden bike as part of Penn's book The Man Who Made Things Out of Trees. Deadline pressures ultimately meant Dix produced a writing desk for Penn, but the idea of making a bike frame from wood had been planted.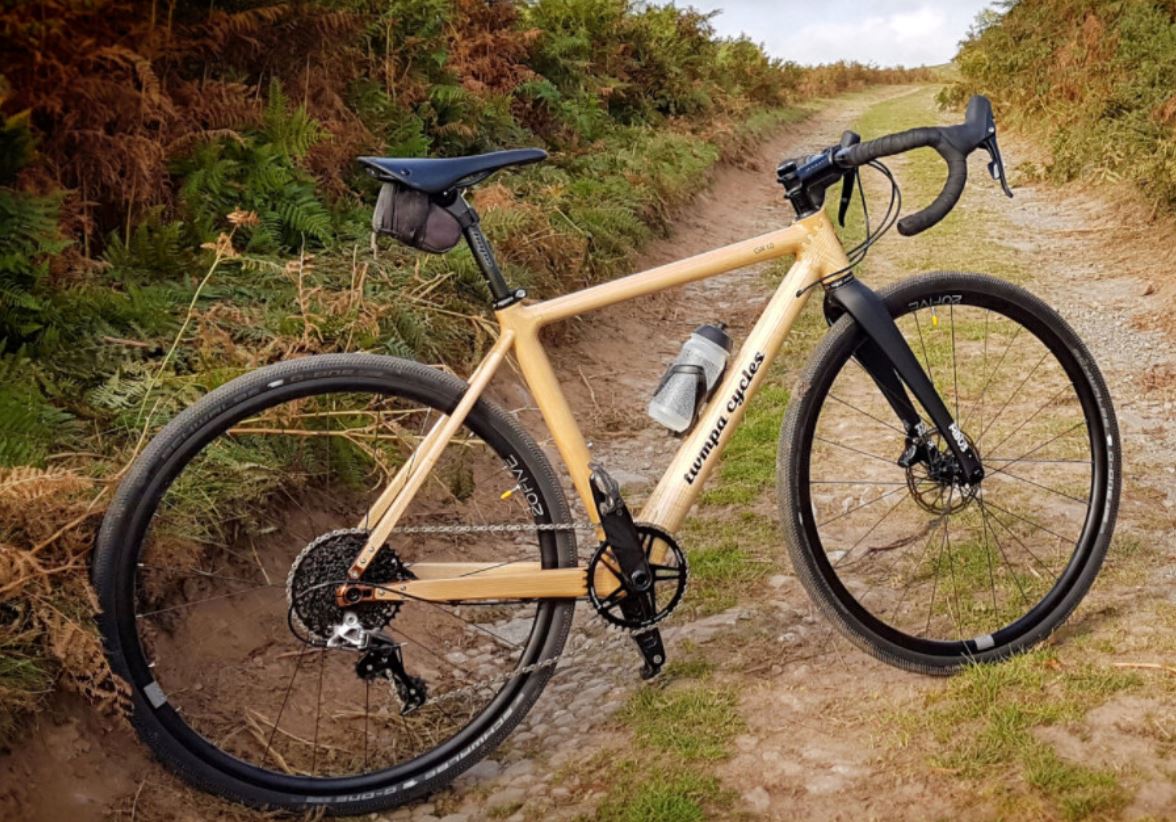 Dix has a motivation to develop a low carbon alternative to metals and carbon, but also to create a genuinely desirable performance product. He says: "It's great to push for more bikes and fewer cars on the road, but there's no escaping the fact that the bike industry as a whole is pretty energy intensive.
"I've always tried to minimise environmental impact in my work. Rather than relying on heavily-processed metals, or layers of plastic that will one day end up in landfill, I'm building bikes from captured carbon, in a process powered by sunlight."
He references a 2014 study commissioned by Specialized, which sought to understand the environmental consequences of its production. This Duke University analysis found that a year's production of the Specialized 'Allez' aluminium road bike frame generated as much CO2 as driving a petrol SUV for 15 million miles.
It has taken Dix two years of tinkering to produce the company's first frame, which has now been ride tested. Thanks to the properties of the wood, it is said the ride is brilliant at absorbing vibration.
"I was gliding along battered roads that would have shaken me to bits on a carbon bike. The penny dropped – not only could I make a bike out of wood, but it had inherent advantages over other materials," he says.
Andy has now joined forces with Cardiff Metropolitan University's Fab Lab to combine his traditional skills with digital design and manufacturing. He now selects ash planks from a local sawmill and joins them by hand. These are shaped and holloed by computer-controlled machinery to create the smooth lines and angles required from a front triangle. This also means the process has become scalable.
Testing has naturally been a crucial part of the process as the brand has to shift a stubborn perception of the wooden bicycle – that it won't be strong enough.
"It passed with flying colours," he says. "Wood has a better weight to strength ratio than steel or aluminium.
"What's more, if you look at the emissions attached to production, the figures are astonishing. Producing a tonne of planked wood emits minus 457kg of CO2 – in other words, wood locks carbon up. By comparison, manufacturing a tonne of aluminium emits 4,532kg."
He is realistic about the small contribution his new business can make to reducing global carbon emissions, but feels the example set by Twmpa is a pedal stroke in the right direction.
"Our ancestors built amazing things out of wood, but it's been usurped by more modern materials," he says. "We have this incredibly sophisticated engineering material growing naturally all around us. We have to rediscover how to exploit it and build a market for managed timber.
"It's time people started to think about it in the same way as novel materials like carbon fibre."