British private equity firm takes controlling stake in Greenstorm
According to various media reports in Austria, British private equity firm Bregal Milestone has taken a controlling stake "with an investment in the double-digit million € range" in e-mobility service provider Greenstorm Mobility GmbH, furthering a 2018 investment with the acquisition of further (but unspecified) shares. Jo Beckendorff reports:
The British equity firm are now holding a majority stake in the business, which is also the inventor of the exchange concept "free hotel room capacity for e-rental bikes". As reported previously, Greenstorm had begun its rollout in the UK on the back of success on mainland Europe.
Last September, Greenstorm CEO Richard Hirschhuber had brought in the proven mobility and digital expert Carsten Greiner as Chief Commercial Officer (CCO) on board. After a four-month induction period the latter took over Hirschhuber's role as CEO on January 1st. Together with Chief Financial Officer (CFO) Mathias Klein, who was also brought new on board, he now forms the Greenstorm MD team.
Greenstorm founding duo out of day-to-day operations
The two Greenstorm founders Richard Hirschhuber and Philipp Zimmermann have left the active day-to-day business.
Hirschhuber will however remain on board in an consultant capacity on the advisory board, which also includes some representatives from Bregal Milestone. In addition, according to the above-mentioned media reports, he continues to hold a 17 percent stake in Greenstorm. Both Hirschhuber and Greenstorm co-founder Philipp Zimmermann want to devote themselves – after "their baby" is well positioned – to new (though at the time of this writing not yet named) projects.
Carsten Greiner, who was promoted from COO to CEO at the turn of the year, did not want to comment on details of the Greenstorm acquisition by Bregal Milestone to the Austrian press. Thus, it is also not known what further sum the British have put into the young Austrian company.
Before joining Greenstorm the new CEO Carsten Greiner made his name as founder of the vacation car rental platform CarDelMar and Campstar – a global search engine for everything related to camping. Prior to that, he was marketing manager at car rental company Europcar, among others. With his experience in the digitalisation and sales sector, he also wants to make a difference at his new employer Greenstorm.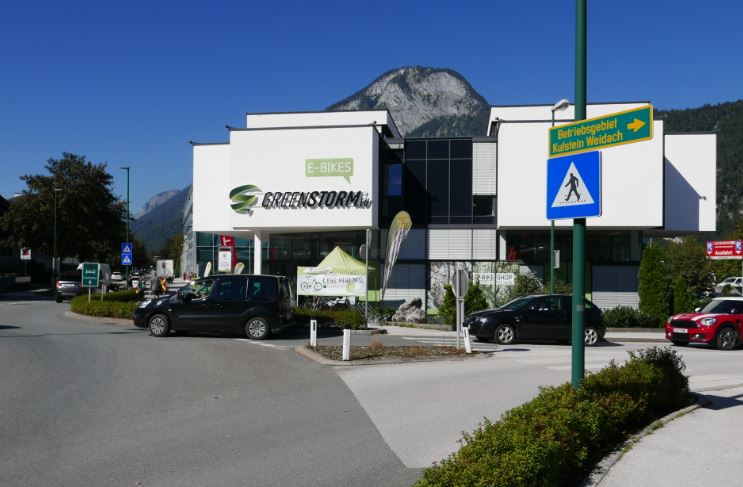 Consolidation phase in full swing
Greenstorm's business was badly slowed down by the Coronavirus pandemic. For this reason, Hirschuber had already initiated a consolidation phase in the summer of 2020. This is to be used to decide "what remains and what is more or less abandoned or dormant".
In the current Austrian reporting, Greiner gives the following direction: on the one hand, the technology would be further improved – a new online store for the used bikes is already ready. On the other hand, service packages are planned for private customers that include maintenance and repair.
All photos: Jo Beckendorff
Lead shot: CEO at Greenstorm since Jan. 1, 2021: Carsten Greiner (left) with predecessor Richard Hirschhuber