Guide: The Epos and e-commerce solutions available to the bicycle retailer
Choosing the right partner for your store's Epos and e-commerce requirements is crucial to the smooth day-to-day running of your business. It might even be one of the most important decisions you make in terms of getting your store organised and ready to trade.
With that in mind, CyclingIndustry.News speaks to the trade's key suppliers of ePos and ecommerce solutions about their answers to organised and well-presented bike retail…
(Before you get started we recommend reading: Understanding digital age jargon.)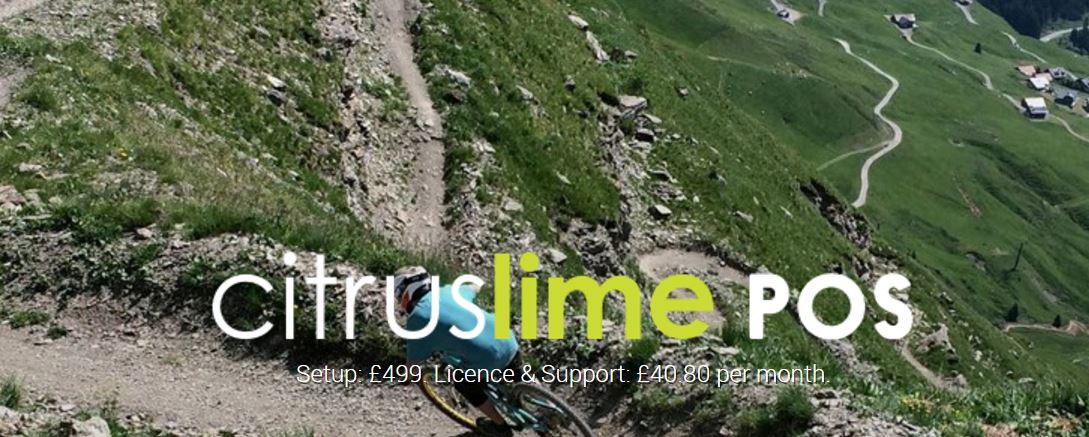 Citrus-Lime
Citrus-Lime's Lake District roots and a policy of recruiting from the cycle industry, mean they are 100% rider-owned, 67% rider-staffed and 25% have actually worked in cycle retail and distribution.  Those on the end of the phone speak your language and understand the challenges bike retailers have to overcome.
Having recently launched a new cloud-based point of sale solution, dealers now benefit from a new layer of flexibility. It's built and continually developed by them with their cycle-industry-specific knowledge and feedback from their numerous cycle clients.
Over the last 10 years, the firm have developed and refined cycle-specific modules that make life easier and more profitable for cycle retailers. These are all harmoniously integrated with their new cloud-based point of sale.
One such highlight is the Supplier Integration Module (SIM), which makes light work of rapid product setup and update within your database. It's not just the standard data files from suppliers that any dealer can get hold of and import; Citrus-Lime work closely with your suppliers to make their data retail-ready, including quality descriptions and images for your online store. They also get perpetually updated stock levels from suppliers; you can check these in-store or even show an extended availability online when you don't have stock but the supplier does, so you don't lose sales. You can also do handy things like update prices and deactivate discontinued products at the click of a button.
Next up, the Workshop Module gives a professional front to your workshop.  Your staff can simply create a job at a till, mechanics schedule it on a calendar, they scan and add products/labour to the job within that calendar and later recall it all at the till for payment. You can even text and e-mail your customers from the system. Furthermore, it also gives you accurate workshop profit analysis.
Citrus-Lime's Ecommerce sites are always evolving too. Key features are seamless accurate stock levels in-store and online; they're fully responsive with a powerful 'find and filter' function for easy shopping on any device; and they look great. They also embrace convenience retail with Click and Collect technology that drives footfall to your store.
Accessible on the go, Cloud Reports offer useful, easy to understand reports, that equip you with the knowledge to make key business decisions, anywhere, anytime.
Citrus-Lime also provide B2B and Click and Collect sites for suppliers. Their Supplier Click & Collect sites push a customer's order down to their selected dealer. More products sold, through the supplier's existing dealer network – everyone's a winner.
Dealers considering Citrus-Lime are invited to the firm's offices for a chat, or to hit the trail with the team for an informal chat.
01229 588 628
hello@citruslime.com
www.citruslime.com
The Ascend EPOS and eCommerce solution is at the centre of Trek Bicycle's Continuous Improvement Programme (although not restricted to just Trek Stores), providing retailers with an integrated solution to manage their businesses and provide an effective online presence.
Alongside an intuitive and user friendly Ascend till system is powerful reporting suite Ascend Analytics, providing bicycle industry-specific Key Performance Indicators in a straightforward graphical format, available anywhere you can get a web connection. The result is on-the-go stock control, maximisation of profitability and improved cash flow, alongside a detailed customer database to enable targeted marketing and improve customer loyalty and shopping experience. It's all designed to free up owners and managers to efficiently manage their businesses and free up time to focus on strategic direction for the future.
For the online portion of the offering is a customisable, easy to use, e-commerce solution. A comprehensive Supplier File Programme includes the majority of the UK supplier base, populating both EPOS and e-commerce product data, freeing up administration time that can be better spent on marketing the business and providing feature rich content for lure in customers.
The experienced UK-based support team cover all aspects of the programme and the wider business processes it supports. Training provided isn't confined to the technical aspects of the software solution (though that is obviously covered) but also advises on financial analysis and planning all the way through to a holistic marketing strategy to cover an IBD's eCommerce presence as well.
Along with Ascend 24 7 approach to great customer service their Cycle Retail-focused EPOS development team listen to dealer feedback and work to provide features that add value to the business and improve user experience. Both elements are included as part of a single tiered transparent and extremely competitively priced support package. To find out more go to www.ascendrms.com or call 01908 360151.
Seanic Retail 

Offering a free three month trial, Seanic Retail Software is often found at the CoreBike show alongside iBikeShop. The reason for this is the system's full integration with the web platform, making the pairing an ideal fit for the bicycle retailer.
With Seanic you'll find bike shop specific functionality, including supplier catalogues pre-loaded, a fully built-in workshop and repair module, a workshop calendar and bike rental function, as well as email service reminders. These are just a handful of features in a system that is designed to handle everything from invoicing to VAT analysis, as well as customer texting and direct updates to GFK retail, thus helping build a picture of the market as a whole.
Included with the software is a barcode laser scanner, a 40 column receipt printer and a cash drawer. If your store has an existing PC(s) you can use this too, assuming its software is of Windows XP or above. Should you prefer, Seanic can provide a touchscreen option.
Website: seanicretail.co.uk
Contact: sales@seanicretail.co.uk
A long-termer in the cycling business, Si Watts' i-BikeShop platform is trusted and used by numerous high profile independent businesses in the UK.
Set up to function seamlessly with Seanic Retail EPoS, as well as integrate V12Finance and Paypal
checkouts, i-BikeShop is geared up to handle both quick and efficient online sales, as well as presenting your business's online shop window in an interactive and attractive format.
Entirely controlled by the shop manager and user-friendly, the i-BikeShop platform is offered in three tiers – Lite, Standard and Premium – each paid on a monthly subscription. Respectively, pricing tiers sit at £71.25, £90 or £112.50 (all PCM), with a one off £250 setup fee.
Each tier offers the shop manager unlimited product, brand, category and sub-category listings, as well as unlimited category grouping. Premium features include Customer product reviews, Product cross selling, product upgrade functionality, loyalty rewards for your customer and Google shopping feed automation.
Also, Watts offers a free site re-skin to keep things fresh after 2-4 years dependent upon subscription level.
You can catch Watts at January's CoreBike Show for a free demo.
Website: www.i-bikeshop.com
Contact: info@siwis.co.uk <mailto:info@siwis.co.uk>
Founded in 2013 by Steve Baskerville,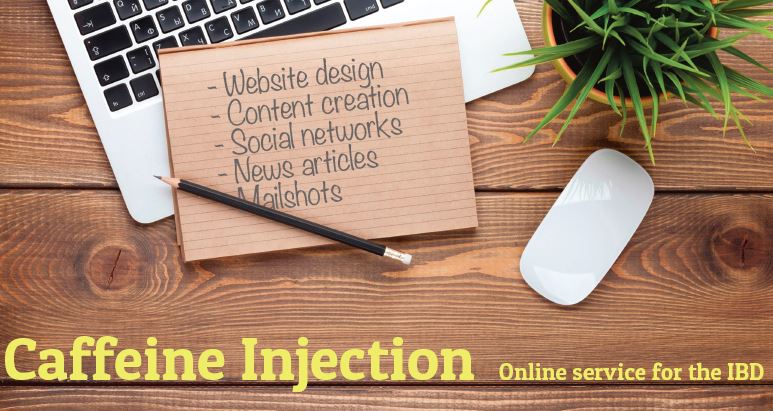 himself an ex-bike shop owner of 16 years, Caffeine Injection helps bicycle retailers get the most out of their online window.
With most shop owners short on time and resources Baskerville's team steps in to manage every aspect of a shop's online persona: Websites, social networks, marketing campaigns, everything.
Baskerville says: "We work with shop on monthly contracts, or ad hoc, to ensure every pound they spend online goes to promoting their own business, not that of their brands or suppliers. The days of handing social media and the website over to the Saturday lad are long gone. To attract new business shops need to employ specialist skills to manage their online activities, because nowadays online is their shop window."
Website: CaffeineInjection.com
Contact: info@caffeinejection.com
Lightspeed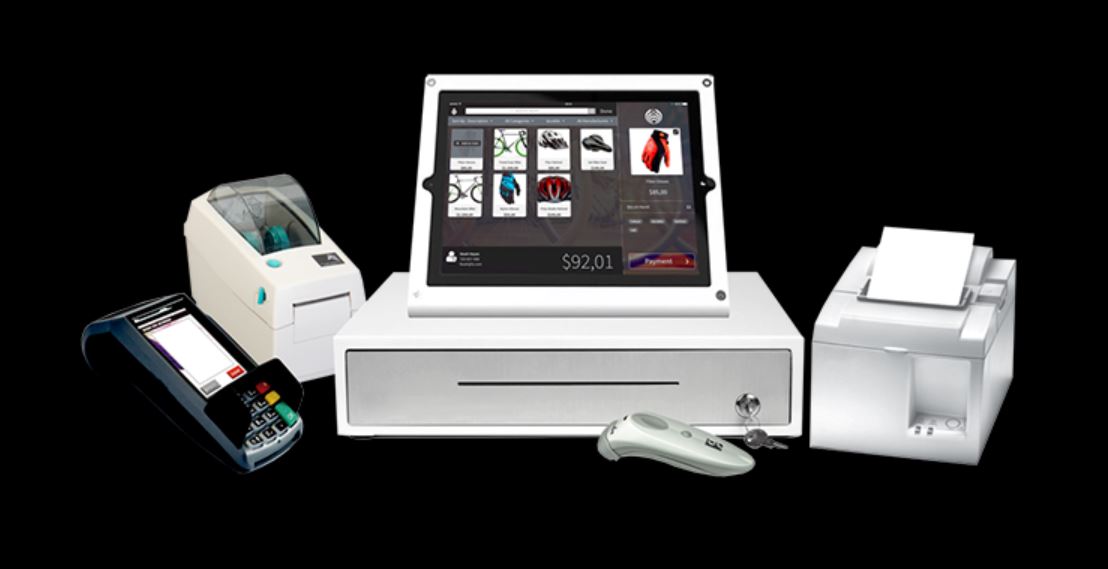 This year at the annual Interbike trade show, bicycle retailers were able to see first-hand how a new partnership between the Canada-based point of sale (POS) provider Lightspeed and Crank Logic, a California based software company, could turbocharge their decision making with the power of big data analytics and business intelligence.
Crank Logic's cloud-based software seamlessly integrates with Lightspeed and its customers with an additional monthly subscription. Once connected to Lightspeed, Crank Logic works in the background by mining for critical data, analyzing its value, and reporting back to decision makers through simple, easy to digest dashboards.
Instead of static reports, void of intelligence, Crank Logic displays Lightspeed data with easy to digest reports that provide intelligent insights, and daily actions, in each area of retail operations.
Website: lightspeedhq.co.uk
Contact: info@lightspeedhq.com
Next: Why email marketing can be the bicycle retailer's best friend