Guy Andrews to celebrate cycling's top photographers in Magnum Cycling
Landing on April 28th, Rouleur founder and former editor Guy Andrews will release Magnum Cycling – a celebratory journal of cycling's best photographers.
Published alongside Thames and Hudson, the 256 page hardback will host a dazzling spectrum of 200 colour and black and white photographs, documenting everything from carnival atmospheres on mountain passes, to the ecstacy of famous victories.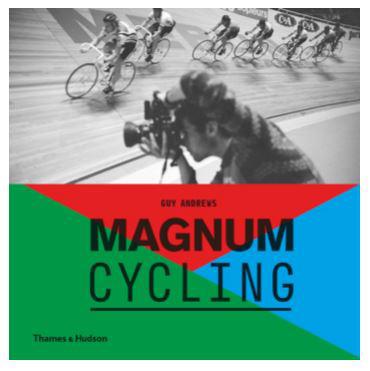 Organised thematically, each chapter in Magnum Cycling also features one 'story' of an iconic moment, event or scene: the Tour de France, track racing in the Velodrome, winter training and the revelry of the fans and crowds. The featured photographers' motivations vary from simple curiosity to intensely commissioned reportage. It's no surprise that some of the world's finest photographers have covered the sport at some point in their careers; cycling provides the perfect subject for reportage, social documentary and street photography, happening, as it does, in real time and out on the streets. Cycling and photography share interesting parallels, culturally and historically and the Magnum archive contains work that is exceptional on both points.
Featuring international sporting legends, scenes, and landscapes captured by the heroes of photography, from Cartier-Bresson and Robert Capa to John Vink and Harry Gruyaert, Magnum Cycling depicts cycling's rich history and iconic events, from six-day races in Madison Square Garden in the 1930s to the latest Grand Tour races in France, Spain and Italy. Beautifully designed, Magnum Cycling will be an object desire for cycling obsessives whilst offering a Magnum master class in capturing the "sport of the people".
Magnum Cycling will be launched on the 27th April 2016 at Rapha Cycle Club, Soho, London by author Guy Andrews, Magnum photographer Harry Gruyaert, Rapha founder and chief executive Simon Mottram and broadcaster Matt Barbet. Retail price is set at £32.