Cyclescheme interview: "Nothing on our radar suggests C2W is to be canned"
                  Cyclescheme's Commercial Director Stephen Holt (above)
"After the 2010 End of Hire announcement, we'll never say never and we'll be watching the March 16th budget with interest, but nothing on our radar suggests that Cycle to Work is set to be canned," says Stephen Holt, CycleScheme's Head of Sales and Marketing.
"In the unlikely event that it we did face the chop there would likely be a 12 month grace period as with the Home Computing Initiative cut. Every penny counts in this political climate, but in our view there's always chatter and this particular rumour has no basis."
You may have read or heard such talk surrounding the Cycle to Work Scheme – the UK and Ireland specific salary sacrifice scheme that offers tax breaks of between 25 and 42 percent on bike sales. Indeed, we at CyclingIndustry.News recently asked "what if" the scheme were to be canned in a recent Retail Panel discussion. At £120 million in annual turnover between the key providers, losing the Cycle to Work scheme would certainly dent the market. In fact, Cyclescheme believe that figure to be nearly a tenth of the UK market's total annual value.
"It all seemed to start with a tweet by Martin Lewis at MoneySavingExpert that we feel was largely based on nothing. The rumours snowballed, but the reality was that HMRC simply said 'we continue to look at salary sacrifice,' which is no different to prior years," explains Holt.
Within the broader salary sacrifice picture, the Cycle to Work scheme is tiny. Childcare vouchers, for example, total a figure some ten times greater. Pensions represent a figure unfathomably larger again.
"Something we emphasise in our meetings with Government departments are the less obvious benefits of the scheme. The returns in the wider economy on health spending, cutting pollution, sales at retail and many more areas are extremely positive. It supports Government policy and HM Treasury are particularly interested in anything with a positive net return," explains Holt.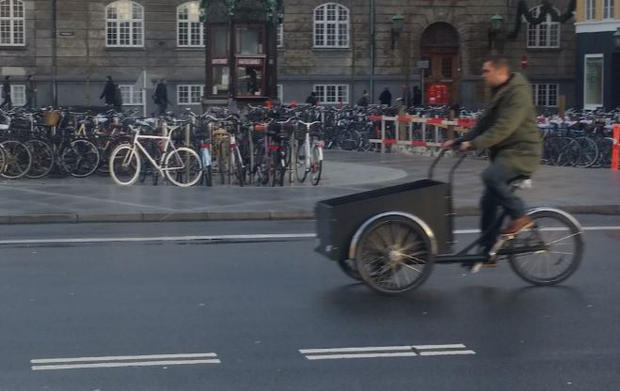 Another rumour, concerning the £1,000 cap in place on the scheme and the possibility of it rising in the future may sadly also be without basis.
"That'd be nirvana for us," says Holt. "We've engaged with the DfT and FCA on this a number of times, particularly with a view to helping the electric bike market, but the short answer is that nothing looks likely to change. I can see why. Our average sale price through the scheme remains around the £600 mark, so from their point of view there's still some margin to go before a rise in the allowance is needed."
The beauty of the scheme from a retailer's perspective has been the added value on each transaction, almost tripling the UK average of around £230.
"It's just as much about fresh business, though," argues Holt. "65 percent of our database were irregular cyclists at best before they bought, so they're largely people who aren't in bike shops often. In an industry that's got lots of businesses chasing a shrinking pie, that's key to a return to prosperity, we must attract new cyclists."
With 34 percent of people using the scheme buying hybrids and a further 33 percent opting for a road bike, the stats suggest those who are buying are indeed using the bikes to venture onto the tarmac, as the scheme intended when launched.
Mountain Bike sales further represent 22 percent, while folding bikes sit at nearly 4 percent.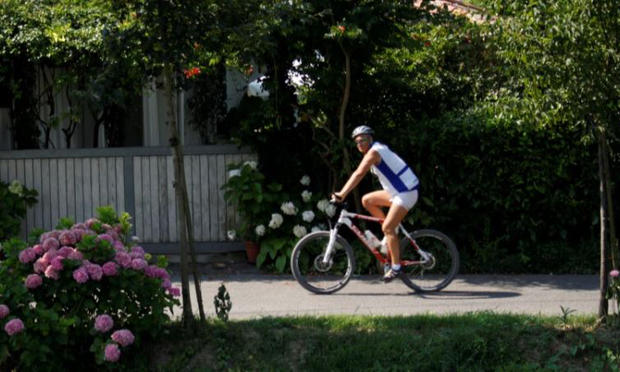 The obvious absence is the e-bike, but that's something Holt says is the "fastest growing" segment.
"We'd love to get behind electric bikes," he says. "Sadly, price is a barrier here. People do recoil at anything comparable with the price of a second or third hand car. With Shimano and Bosch's appearance in the market confidence has grown substantially and we're keen to stress that the customer may still spend over £1,000, if they put their own money in, making the e-bike more accessible."
In that instance, the customer will save the tax and national insurance on the first £1,000 and pay the difference with the retailer.
Like many other areas of the industry, adding value on a sale has been key to staying ahead of some very stiff competition. In recent years the firm has linked with the likes of British Cycling to offer discounted membership to the tune of 25 percent. Insurance delivered via Cycleguard is also offered at a 15 per cent discount.
But it was a partnership with security firm BikeRegister that recently bore fruit.
"Sales via Cyclescheme automatically register the frame number on their database," says Holt. "We had an instance recently where a bike was stolen and returned inside two hours thanks to the efficiency of this system. You can't put a price on added value like that."
It's extras such as this which Holt believes has allowed Cyclescheme to retain around 50 percent market share. The Cyclescheme slice currently reaches some 41,000 businesses employing some 9 million people – around a quarter of the UK's working population. Contracts with many of the UK's major supermarkets, 50 Government departments and agencies, Glaxo Smith Kline and Jaguar LandRover, to name a few, are the facilitator's core trade. But the next stage of developing business revolves largely around the retailer, believes Holt.
"We're keen to get our retail base talking to their customers to drive further business. The remaining trade that we are trying to access is largely smaller businesses who may or may not be signed up with a Cycle to Work provider. Our 2,100 retail partners are in an excellent position to self-sustain the business through marketing. We think that with every sale enquiry, simply asking if the customer's employer is signed up could drive an exponential amount of extra trade."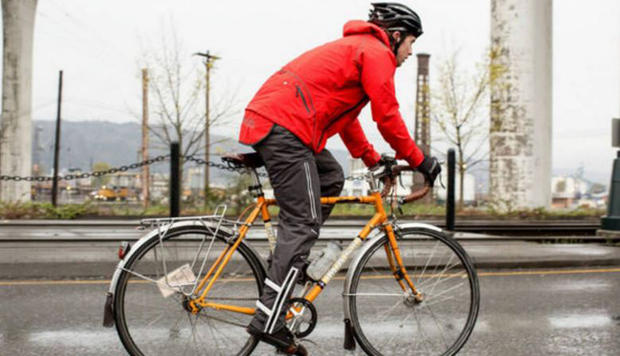 That network of stores is growing still, says Holt and 94 percent of customers still use a bricks and mortar store. But "shopping habits are gradually changing", hence why the firm is now able to deliver online vouchers for use on sites such as CRC and Wiggle.
"It's not a decision we took lightly, but not everyone can make it to a traditional bike shop for one reason or another," says Holt.
Cyclescheme's business is now back to pre-2010 levels, but like many other areas in the industry, the firm did experience a single digit decline in 2015.
"The first half of 2015 was excellent, but Summer was shocking throughout the business. To top that there were no landmark events as in previous years to raise cycling's profile nationwide and distributors seemed to forecast badly, so there's lots of old stock stagnating the market. It was tough, but we're investing in our product and there are positive signs."
As part of a drive to assist retailers in attracting fresh business, Cyclescheme is looking to bolster its online presence through a B2B revamp. Within that the retailer will be able to upload and modify their own store profiles free of charge, create marketing material, access reports on their trade patterns and even train up staff. Set to be delivered somewhere between Autumn and Winter, Cyclescheme will offer an online Academy that will allow staff to train up to better serve prospective customers.
"Our parent company, GrassRoots, is an excellent partner to have for this project as they specialise in learning materials. Our online offering is incredibly strong and the retailer has heaps more advantages to making use of the tools we now provide, from SEO perks to providing a shop window for some 250,000 unique users accessing the front site every month," says Holt.
In print, the in-house made magazine remains free to bike shops, of which just 400 currently take advantage. It's a figure that Holt says could certainly grow and the message certainly fits with Cyclescheme's ambition to appeal to the newbie.
"I'm not a fan of portraying cycling as a sport to our customers. Our magazine makes a conscious effort to show everyday people in normal clothes riding bikes for transport, for the shopping, but less so for competitive reasons. I think that's a turn off and something the industry must limit in its content creation to the masses."
Creating a "normal" cycling package is another of Cyclescheme's goals for 2016 and beyond, says Holt.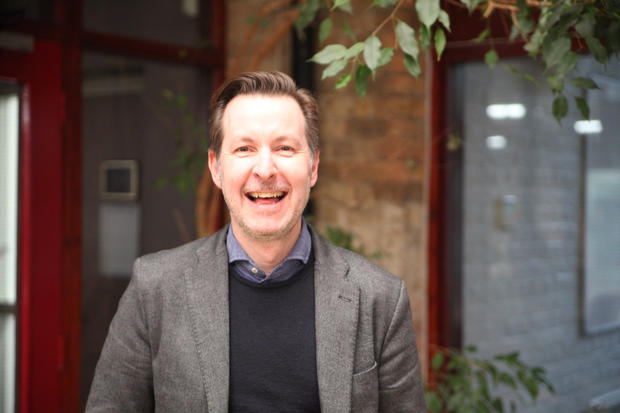 "40 per cent of all vouchers just buy a bike with no accessories, despite the £1,000 allowance. A customer may spend the entire allowance on parts and accessories, should you desire, so that's certainly something we can develop in order to maximise the dealer's return. You can purchase annually through Cyclescheme, so every August we email our database ahead of the winter season encouraging the cyclist to visit their local dealer to prepare for the weather. 20 percent of our database has gone back for repeat business in the past, so we'll look to increase that figure alongside our partner stores.
"It's a gift really," concludes Holt. "The Dutch equivalent ended last year and there's nothing out there quite the same as the tax break we can access for cycling. Many will argue it could be better, but it remains an excellent opportunity for those who use it correctly."
For more information on Cyclescheme and the Cycle to Work rules, visit www.cyclescheme.co.uk