Haibike's Flyon line packs smart technology and power punch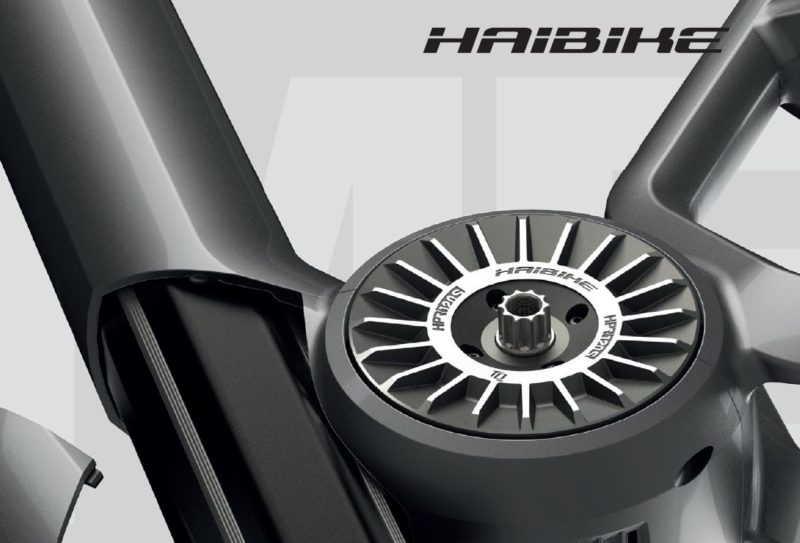 Causing a stir at Eurobike, Haibike's introduction of the Flyon electric mountain bike line has heralded what Accell-backed the firm says is "the next generation of ePerformance."
The mid-motor was the centre of attention for many, boasting a 120Nm output capable of delivering 88.5 ft lbs of torque. Interestingly, and unlike many of its competitor's products, the proprietary TQ HPR120S motor mounts directly to the cranks and chainring.
"With FLYON, we are introducing the next generation of ePerformance," says Haibike. "New motor, innovative operating concept, more connectivity and intelligent design. Whether in terms of integration, digitalisation or performance – FLYON sets new standards in the high-end sector. Behind the first ever Haibike ePerformance system stands German engineering power combined with intelligent technology and many years of know-how."
Feeding in power from a 48V, 630 Wh lithium Ion battery, as found stashed in the downtube of the carbon frame, Haibike have deemed it necessary to create an air intake at the headtube that feeds cool air down toward the battery as the rider progresses. That oversized battery does mean that range per charge should rarely be a problem for riders.
Coming in tandem with Bosch's Fast Charge announcement, the firm's distributors (Raleigh in the UK) will offer a high power 10 A (500W) charger that can take a battery to 80% in just 60 minutes. Supplied as standard will be a 4 A (200W) charger.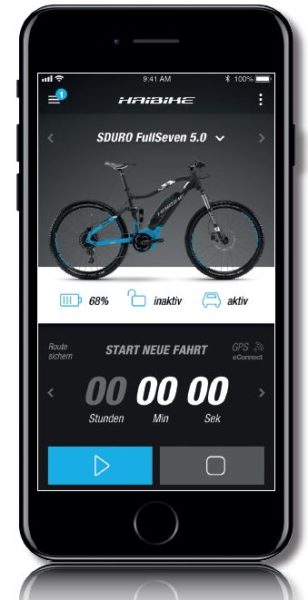 It is suggested that speed outputs will be moderated to align with country specific legislation.
There's a few more unique features on the spec sheet beyond the battery and motor. Of particular interest before we get on to more electrics, users will be able to adjust their geometry pre-ride to suit their preferences.
In the rear wheel a total of 18 magnets are used to generate readings for the on board computer. This should, in theory, lead to more accurate information.
Found at the stem, Haibike's colour display is smart too, building in ideas such as enhanced text size at speed to enable the rider to make quicker glances.
Just below that, the battery also feeds a 5,000 lumen smart headlight that will automatically illuminate when available light drops. Riders can toggle between low and high beam as you would in a car. At the rear lighting is built into the seat stays.
Stockists of the brand can expect four bikes to make up the Flyon line, as sold into the trade by Raleigh UK, spanning between €4,999 and €8,999.