Hero Cycles' new European CEO targets growth across the continent
The world's largest bike maker by volume, Hero Cycles, has appointed Danny Evans to the role of CEO for Europe.
One of the younger CEOs in the bike industry, 30-year-old Evans was formerly the Head of Finance. He will now be responsible for growing Hero's operations in the UK and Europe from the company's new £2 million 'Global Design Centre', opened in 2017 in Central Park, Monsall.
Evans said of the role: "Our new vision for the company is to give it a clearer identity and market focus. Last year saw us launch the Insync range of bikes for the family market and we have now worked very hard to fine-tune and improve this range which covers, mountain bikes, hybrid bikes, ladies bikes and junior bikes. In the autumn we are excited to report we will be unveiling a newly designed range of Insync bikes featuring more than 40 different models. The Insync range will be an online-only brand available through the Insync website.
"Separately the autumn will also see us launch a new range of Coyote branded bikes, this range of 13 bikes has been developed with Independent Bike Dealers (IBDs) to sell at their shops only and not online. The Coyote range will include mountain bikes, hybrids and a folding bike.  We believe the Insync and Coyote ranges are among the best-designed, best-looking bikes on the market, in the junior bike market up to £100 and adult bike market up to £250."
Evans also spoke of a shift in focus for Insync and Coyote, the firm's mass market, affordable bikes.
"The future for Insync and Coyote is about quality and affordability," he said. "We have been able to achieve this standard of bike through the calibre of Hero Cycles' supply chain in India, which drives our operation making around five million bikes a year. The breadth of our supply chain, harnessed with our buying power, enables us to make very high-quality bikes at a low price that few of our competitors can match.
"We are also streamlining the Insync brand and dispensing with sub-brands including Riddick, DeNovo and Ryedale so our entire online bike range will be branded Insync. An exception is the iconic Viking road bike brand which we will continue to invest in and grow. Last year we launched the first range of bespoke British-designed Viking bikes in 40 years and see a big role for Viking in the future. Viking will be available at high street IBDs only.
"We are particularly excited to grow our exports market via the Insync website. Together with The Hut Group, our e-Commerce partner we have developed the Insync website to be specially optimised to operate across Europe. This move shows Hero Cycles' ambition to totally transform a UK company in Avocet, into a pan-European operation."
Independent stores stand to gain too, says Evans.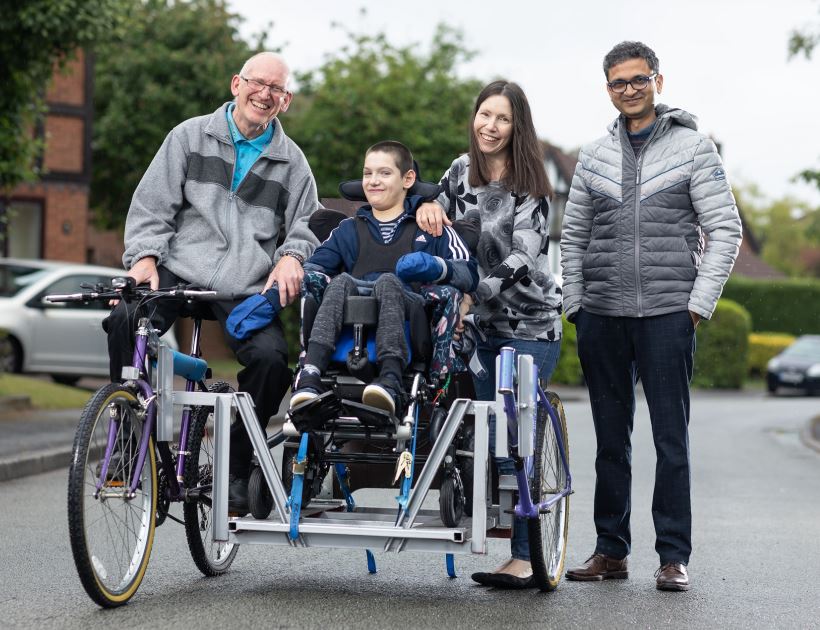 "We are very fortunate to have long-standing relations with our IBD network," he said. "We have listened to their feedback and created the Coyote range to provide them with a quality bike at the right budget ensuring there is a clear distinction between our online offering and our IBD offering. It is very important that our customers are supported nationwide and can receive face-to-face advice as well as support for repairs on their local high street, which is a critical part of the buying and aftercare process."
Avocet's direction shift also hopes to draw in under-represented demographics and a family audience.
"E-bikes clearly have a big part to play in the future of healthy, environmentally friendly cycling," he said. "We launched our first range of Manchester-designed Indian-made E-bikes this year with a 50km battery life. We see a major market with research suggesting the global E-bike market is already worth $16.34 billion and is set to be worth $23.83 billion by 2025. In the E-Bike market we will sell an Insync version of the bike online while the IBD network will sell an E-bike branded Lectro.
"Meanwhile, in the disabled bike market our design team is working with Manchester inventor Les McMahon on a trike prototype Les has made for his neighbour Lewis Flint. We would like to create a trike for the general market so that more families with children with special needs can benefit. Our trike is set to be much cheaper at around £500 compared than alternatives which start at around £5,000. We are planning to create a 'flat pack' kit that will enable families to assemble it at home or alternatively we will offer a free download design so people can create their own version of the trike."
Bike shops can make contact with Hero Cycles UK arm / Avocet on +44 (0)161 727 8508.