Hero's designers promise high-end trickledown after racing investment
Having sponsored a team of three riders to challenge in the UCI Mountain Bike World Cup, Hero Cycles' Insync brand investment now promises "high-end trickledown" through its range.
Hero Cycles became the world's largest bike maker by volume last year on the back of a string of investments and acquisitions, including the development of a Manchester-based design centre whose input flows through the latest bike additions.
Steve Bridgeman, lead designer at Insync, has been working with the brand's pro roster on the new downhill racing frame, something that won't be mass produced, but will form the basis of the firm's advances lower in the range. Prototyping has begun this month.
He said: "All the design decisions about the new frame have been informed by their experience as riders riding a variety of downhill bikes and drawing conclusions from their likes and dislikes about each one. We're coming up with a bike for Insync Racing that suits the team's technical preferences."
As a result, Bridgeman says that the designers have spent a significant period of time refining the leverage ratios to produce a suspension that gets progressively stiffer throughout the ride. Such research and development is likely to result in trickledown to lower priced, mass produced bicycles, said Insync.
"The harder it is hit, the more resistance it will offer in order to give a 'bottomless' feel to the suspension that inspires confidence," adds Bridgeman. "The geometry of the frame has also come under the microscope, which has included moving the seat tube to a different position to allow the rider much more freedom of movement."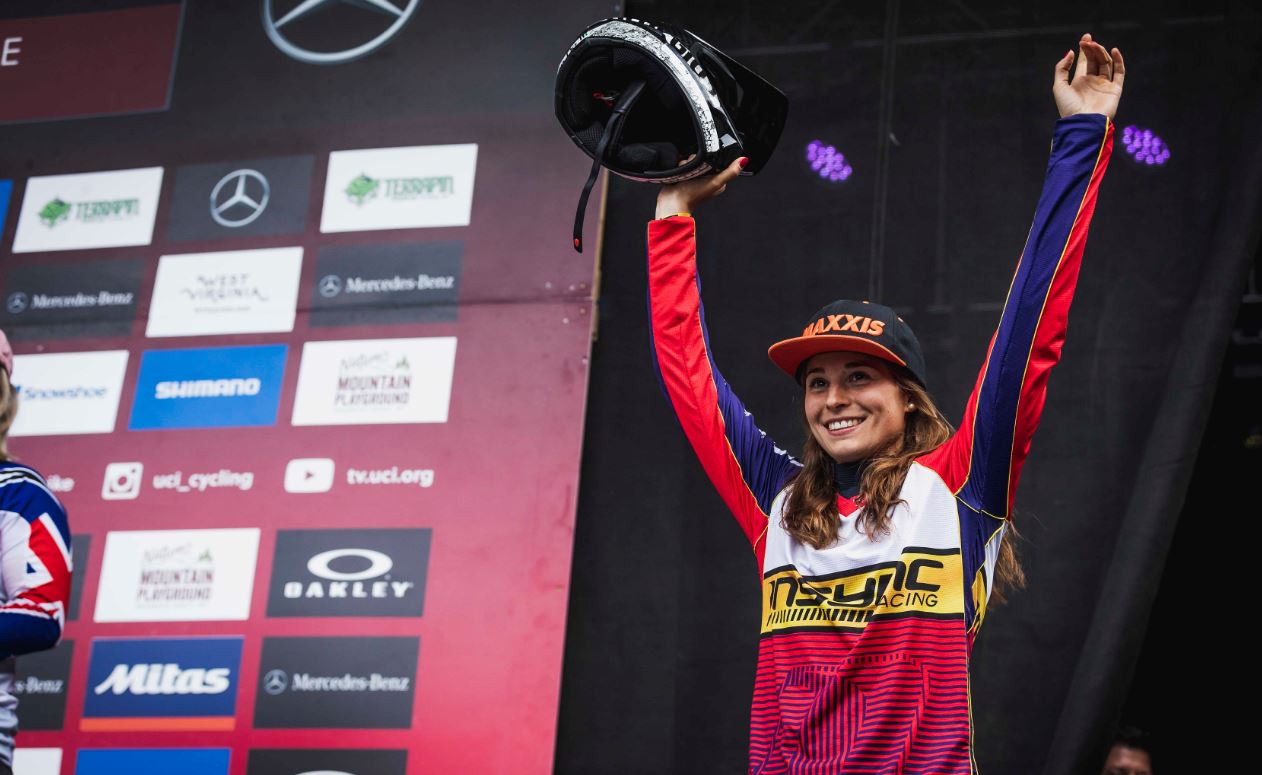 Insync's first season on the pro circuit has gone well, with Italian Veronika Widmann notching a handful of podium spots, coming third overall and winning the European series.
Another of the team is Harry Molloy, who also holds the Insync Racing Team Manager role. He said: "Overall, the team had a welcomed place into the race scene and shone in the light of the media. I was personally very pleased to have the opportunity to compete in Red Bull Hardline and I feel the whole team has stamped Insync Racing very positively on the map.
"This is an incredible opportunity to collaborate our knowledge from the height of the sport, directly with the height of design and manufacture. For us all as individuals, and with our future results in mind, this is the best partnership we could ever want."
Hero Cycles produces 19,000 bikes every day and is capable of 5.2 million every year; a tally that represents one in every 20 of the world's bikes made.
Hero Cycles has manufacturing units in Ludhiana (Punjab), Bihta (Bihar) & Ghaziabad (UP). It is part of the Hero Motors Company which has revenues of $400 million and $1.2 billion in assets employing circa 8,000 staff.