CyclingIndustry.News' 2020 Independent Retailer Study now live
We are now inviting responses to our third annual CyclingIndustry.News' Independent Retailer Study, simply click here to begin.
Each year CI.N looks to broaden the scope of data collected in order to better understand the movements in the market and thus inform our editorial. With last year's data – collected from over 200 independents, compiled and anonymised – we were able to assist those in the market to better forecast spend decisions, compare their ideas against a wider trend and ultimately see where to invest for the year ahead.
What's more, we were also able to improve trade relationships by helping suppliers better understand what appeals and turns retailers off partnerships.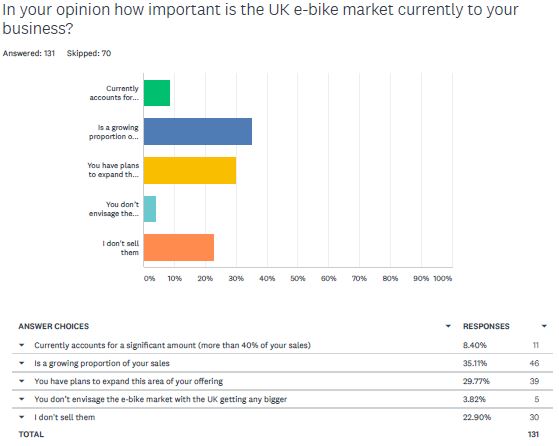 For example, through our questioning we discovered that 27.9% place IBD exclusive lines as a priority for a healthy relationship, while 26.21% would like to see more sale or return promotions offered. Pricing structure equality mattered greatly to 26.9% of shops, while reduced packaging mattered only to 8.28% of shops, though this issue is quickly becoming a spotlight topic.
At 41 questions this year's is unashamedly more in depth and we hope you'll stick with us. We believe depth and quality of data to be the only way to serve the market at a time when forecasting is more complicate than ever.
Each retailer filling out the survey in full will not only gain free access to the report in full at the start of 2020, but will also benefit from a range of goods supplied by our partners – Raleigh, MET, Cambrian and Moustache Bikes. Details of these freebies will be announced over the coming weeks.
Independent retailers have until the end of 2019 to fill in the survey, but it's estimated time for completion runs at only ten minutes, so why not pop the kettle on and help us help the market better forecast for the future?
If you would like to be the recipient of our study and a bag of goods, please join us in better understanding our market by completing the survey here.
If your business would like to register for early purchase of our Independent Retailer Study, please contact us here.