Hour Record icon Obree becomes Endura ambassador
Scottish cycling legend Graeme Obree has signed as a brand ambassador for Endura, themselves based in Livingston.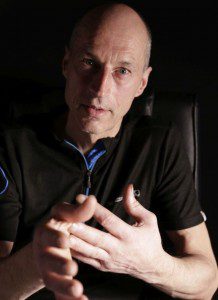 Dubbed the 'Flying Scotsman' having twice set the hour record (1993 – 51.596KM & 1994 – 52.713KM), Obree is an expert in aerodynamics and bike racing and has often come forward with unconventional ideas and equipment in his many years racing.
Legend has it that Obree and his self-made bike, which the maverick Scot used to break Francesco Moser's Hour record in 1993, used parts from an old BMX and bearings reclaimed from a washing machine.
Obree commented: "Delighted to be working with an iconic Scottish brand to produce clothing that I want to wear myself and I am really looking forward to working with the team at Endura".
Jim McFarlane, Founder and Managing Director of Endura, said: "They say you should never meet your heroes but since first discussing the possibility of a cooperation with Graeme my only regret is that we didn't start working together sooner. He is the consummate gentleman and his track record – not only as an athlete but also as a pioneer and innovator – makes him perfectly well matched to working with our team here at Endura. I am genuinely excited to see where this partnership leads".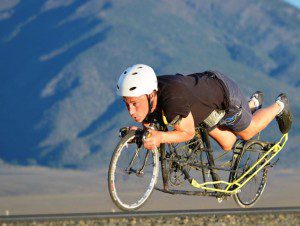 In 2013 Obree took part in the World Human Powered Speed Challenge in Nevada, taking the record for cycling in the prone position (shown right).
Continuing to use bikes as his primary mode of transport and enjoying many hours in the saddle every day he is also ideally placed to understand the challenges faced by ordinary riders as well as World Champions. Indeed Obree chooses not to own a car and remains in impressive shape.
The complex history of the hour record is detailed here.