Marzocchi to maintain UK distributor Windwave following Fox buyout
Marzocchi has confirmed that it will continue its long partnership with UK distributor Windwave following the October acquisition of the bike division by Fox.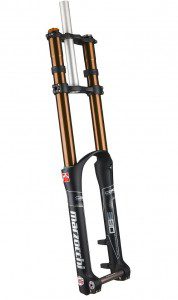 Windwave will continue to supply the brand's forks to the UK market, as well as handle warranty, spare parts, and service.
Managing Director Peter Nisbet said, "Having spent 20 years working with Marzocchi, I am very pleased that the Marzocchi brand has such a strong new owner. With Fox's passion and energy for performance mountain bike suspension Marzocchi can look forward to a very bright future."
"We believe that Fox will carry on the Marzocchi tradition by continuing to produce great product," Peter went on to say.
"One of my main goals as the Marzocchi Brand Manager for Fox is to establish a service and distribution for the brand. We believe that we have found the best full-service distributor for the UK Market and look forward to working with Windwave to grow the brand," says Andrea Pierantoni, Fox's Marzocchi Brand Manager.