Hövding hits milestone with 100,000 units sold
Airbag protection system Hövding has more than doubled its sales in the last quarter, pushing the unique protective garment past 100,000 units sold.
Having linked up with partners across the globe, including a recent move into the Japanese market, net sales have increased by 113% like-for-like.
Launched in 2012, Hövding is worn around the neck and reads a cyclist's body movements at 200 times per second. If an accident takes place, Hövding is triggered by unusual body movements and activates fully in 0.1 seconds. The airbag maker says that the system is "proven to be eight times safer than the average cycling helmet" – protecting not only a bigger surface area of the head, but also the back of the neck.
To date, the company is aware of over 2,000 cases where the Hövding has protected a cyclist in an accident. The system is single use.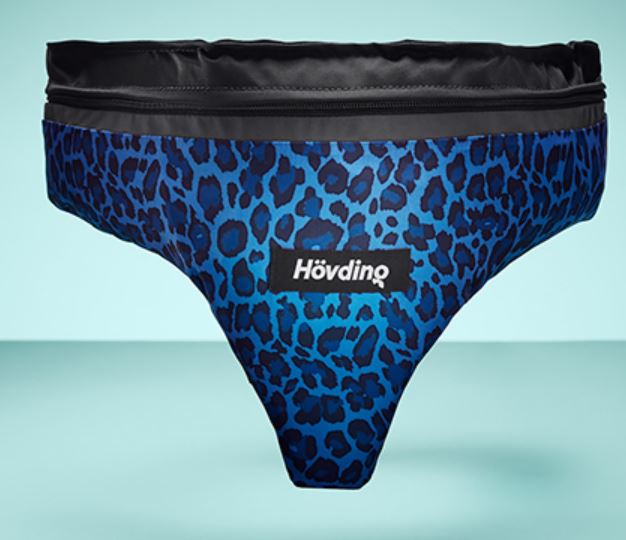 Fredrik Carling, CEO of Hövding commented: "Since the beginning of 2018, we have sold as many Hövding airbags as we did in the last five years combined. We are incredibly proud and happy to announce that there are now over 100,000 cyclists protected by Hövding's unique technology. Our main aim is to get people on their bikes and keep them safe. These numbers are a sign that people are catching on, this sales milestone shows that we are heading in the right direction.
"We see this as the start of something much bigger and I am convinced that the next 100,000 Hövdings will be sold in a shorter amount of time. Just like riding a bike, it's important to get the wheels rolling. Hövding is becoming an established brand and we intend to continue to propel it forward and ensure its success, perhaps even on a global scale."
The firm sees the electric bike segment as an opportunity to broaden its reach and is recruiting shops in this area.
The brand has now also introduced £30-£40 covers, adding a bit of design flair to its product.