HS2 stations and trains "will have appropriate provision for bicycles"
The Government's High Speed Rail 2 project "Will have appropriate provision for bicycles," CyclingIndustry.News has learned.
Pictured at the lead of this article is the Norwegian definition of "appropriate provision", something which cycle campaigners hope the UK Government's £56bn project will aspire to.
Speaking to CyclingIndustry.News, a spokesperson for HS2 Ltd said: "HS2 is being designed to provide a sustainable and integrated service that delivers an excellent passenger experience.
"In developing this we recognise that a future passenger's whole journey is likely to involve several modes of transport that may include cycling. So HS2 stations and trains will have appropriate provision for bicycles to accommodate people's preference to start and finish their journey by bike.
"As we develop our detailed designs we will engage with bicycle user groups to determine the design specification of HS2 services."
With an anticipated opening date of December 2026, the controversial trainline's lower estimate bill looks set to amount to as much as £660.50 per head of the UK population.
While common on mainland Europe, multi-modal transport has lacked punch in the UK, largely due to lack of cycle parking at train stations and crammed carriages on rail services. Rules on boarding with bicycles vary from operator to operator, with most strongly encouraging users not to board with a bicycle during peak times unless its folds.
In a recent feature with EcoCycle Nick Knight told us that the UK just isn't prepared for high modal share, with transport hubs woefully unprepared for increasing numbers of cycle commuters. In London, eight of the key transport hubs offer just 2,351 cycle parking spaces.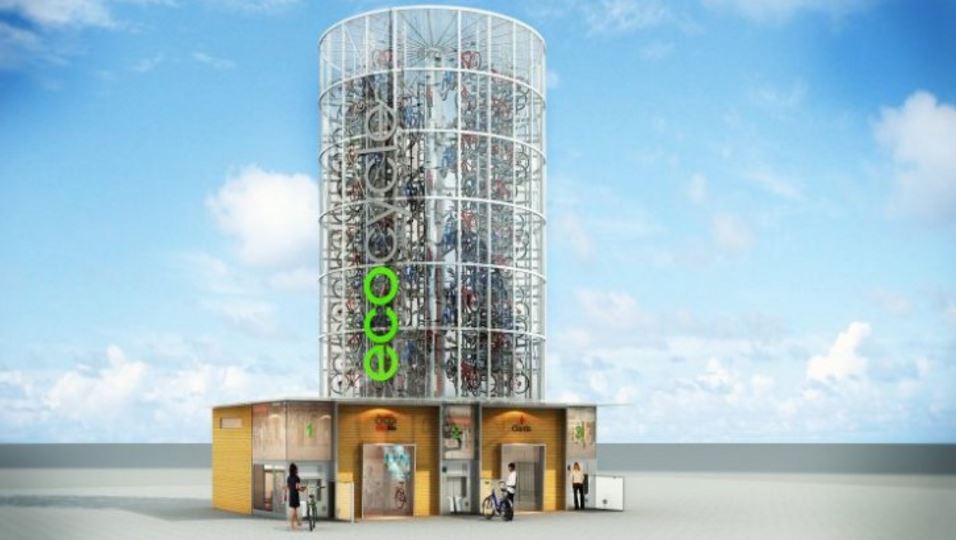 On the under or overground parking system licensed to EcoCycle, Knight offered: "The footprint reduction (of EcoCycle parking) on street is huge. The storage provided by this system is the equivalent of 137 square metres of two-tier racking on the street."
We are currently seeking a definition of "appropriate provision" from HS2 Ltd.
Photo credit: emileholba.co.uk
Related: Interested how nationwide spend on cycling compares to the budget for HS2? The numbers crunched here.