Huez seeks bike business investment to hit next gear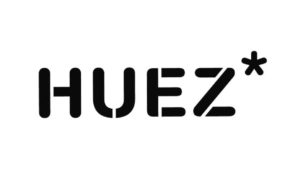 The Huez cycle clothing brand has outlined an ambition to take the brand to top gear, with founder Lorenzo Curci now seeking investment from within the bike business.
Speaking to CI.N, Curci spoke of the journey so far, having put the brand in head on competition with the likes of luxury labels like Rapha and Café du Cyclist.
With the growth to date having proven encouraging, Curci explains that he may have hit the ceiling of his capability to drive the label and will now seek bike industry investment, or a buyer.
"This year we completed our largest wholesale order with Zalando (Europe's second largest online retailer) for close to £40k, and the business has maintained a strong following since its launch four years ago," said Curci. "With our close study of the materials we use and the construction of our products, which is split between Italy and Portugal, the brand has amassed a following with riders thirsty for something unique. With an ambassador list that ranges from amateur road racers to the likes of F1 champion and triathlete Jenson Button and Gold medal Olympian Callum Skinner, our brand's clothing is tested to perform at the highest level."
To get to the position it is in the bike business today, Huez has previously relied on a CrowdCube funding round that hit £300,000. On the back of this, the brand's profile grew in the press, with the likes of GQ magazine dubbing Huez one of the 'coolest brands for serious cyclists'.
Based in London, the design studio's work has begun to branch out internationally with partners signing as far away as Columbia and Australia.
Curci adds: "We have worked tirelessly to create a stand out product and a luxury brand that stands for performance and style. I feel this is the perfect point in our journey to partner with an experienced hand to continue to grow the business We are debt free and have the attention of some of the UK and Europe's most high-end retailers, including Matches Fashion, Zalando and Harvey Nichols.
"Our goal in starting Huez was to provide a highly technical clothing that looked forward to technology and modernity and didn't focus only on the retro designs of cycling's past."
Working closely with their in-house designer, Huez' first jacket encompassed a unique Quickburst zip to facilitate the removal of the wind jacket as riders transition between climb and descents.
For their latest jacket, the Starman Reflex, the brand worked closely with Italian mills to find a material that aims to be reflective, waterproof and breathable, all at the same time.
Interested parties can contact Lorenzo by email here.
Huez is not alone in its ambition to draw investment in its clothing. Similarly, Primal Europe outlined the same target in June of last year. Not long after, Rapha was scooped in a deal worth north of £200 million, a record investment in a bike business clothing label.