Pitched as a specialist for the specialists, Ditchling Beacon's i-Ride has ridden the wave with shops that enjoyed the road boom. With road cycling sales now considerably flatter we catch up with CEO Ian Wilson to hear how the business is re-investing ahead of the next ascent…
Nestled in prime cycling country, not far from where one of the Tour de France's first ever British stages took place, i-Ride is proud of its heritage and place within the community. Ian Wilson, i-Ride's boss since a 2004 management buyout from the then owner and namesake Jim Walker, enthuses strongly about the local iconography and colour schemes present on local flags.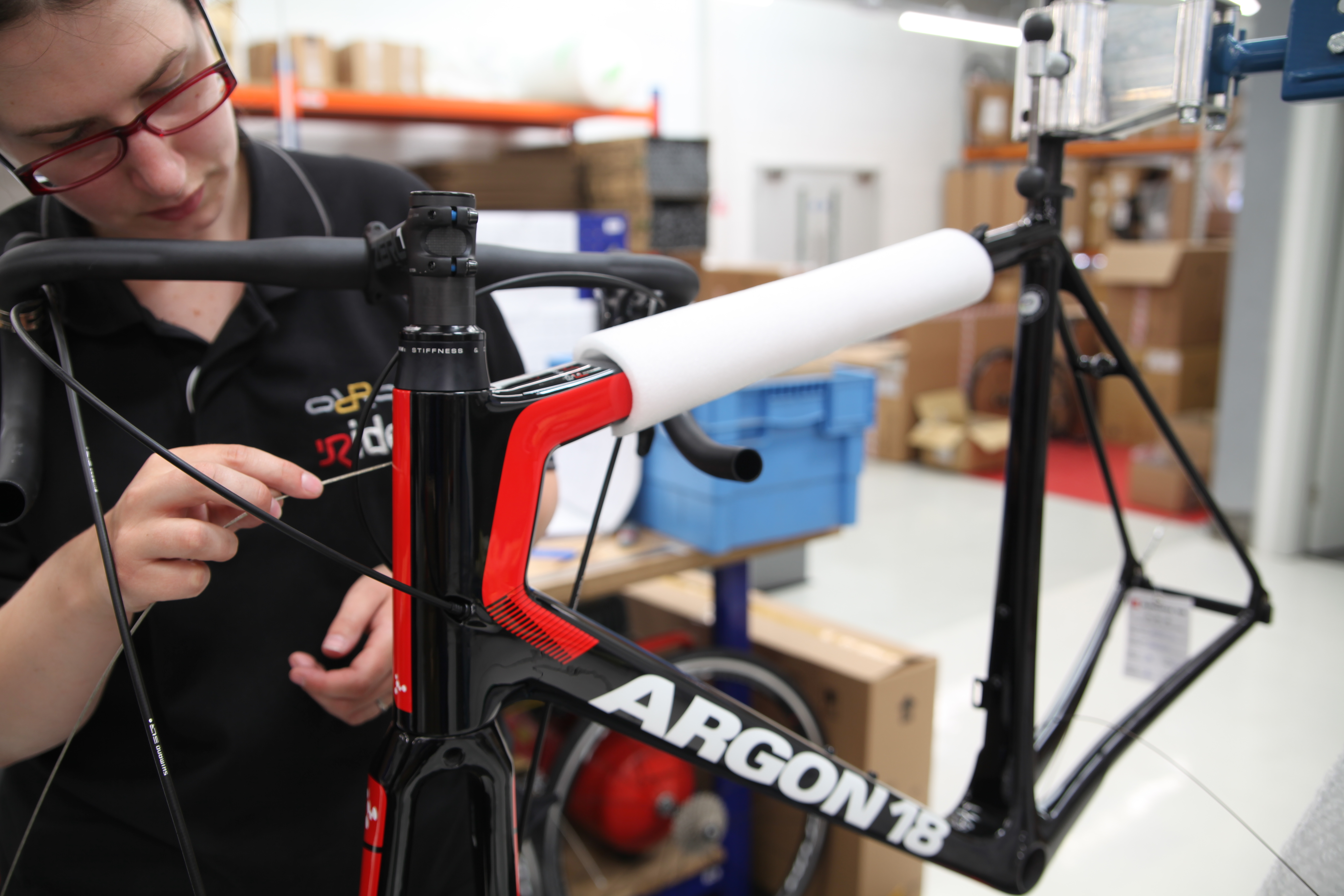 It's unsurprising, then, to quickly spot many nods in design featuring on the house bike label Orro's framesets. Wilson remains one of two shareholders in a privately-owned business that, when they took it on, generated around £1.5 million in turnover. The i-Ride of today generates ten-fold that figure annually. Wilson says that re-investment remains substantial; in fact at the time of writing the business has just sunk £250,000 into a new state of the art and future-proofed B2B portal.
"We've kept a close eye on the evolution of the world to ensure our business and indeed our partners' businesses don't go the way of Woolworths. The modern
customer is more discerning and expects certain efficiencies and experiences from their shopping. The B2B, along with the investments we've made here in Ditchling, help us meet new standards," enthuses Wilson. "We could make more money for ourselves by not investing in these things, but times change and we must adapt to meet the needs of a changing retail landscape."
Investing in the business has been a constant for iRide. One of the UK's Campagnolo distributors, the distributor invested early in becoming a verified service centre for the label, a process that has seen four staff now head off to Vicenza for the brand-specific training. Housing one of the more impressive in-house workshops we've seen in the UK distribution business, seven Cytech trained staff juggle the work of assembling Orro's bikes and handling any warranty claims that may arrive. For those buying into the British designed and finished label the skill set on site seems well-versed and well-equipped in making sure bikes arrive in tip top condition.
On the same day as our visit the announcement goes out that three familiar faces within the bike industry – Ben Chamberlaine, Andrea Vassallo and Ed Marshall – have bolstered the now 40 plus workforce. "We bring through a lot of local, enthusiast and industry talent" outlines Wilson. "It gives me a bit of a kick to work with local educational centres and so we have an intern programme with Sussex University. We get a lot of product design and assembly talent coming through the ranks as a result. The plan is to try to build and sustain our own little community here at i-Ride, so I'm big on bringing skills up through the ranks."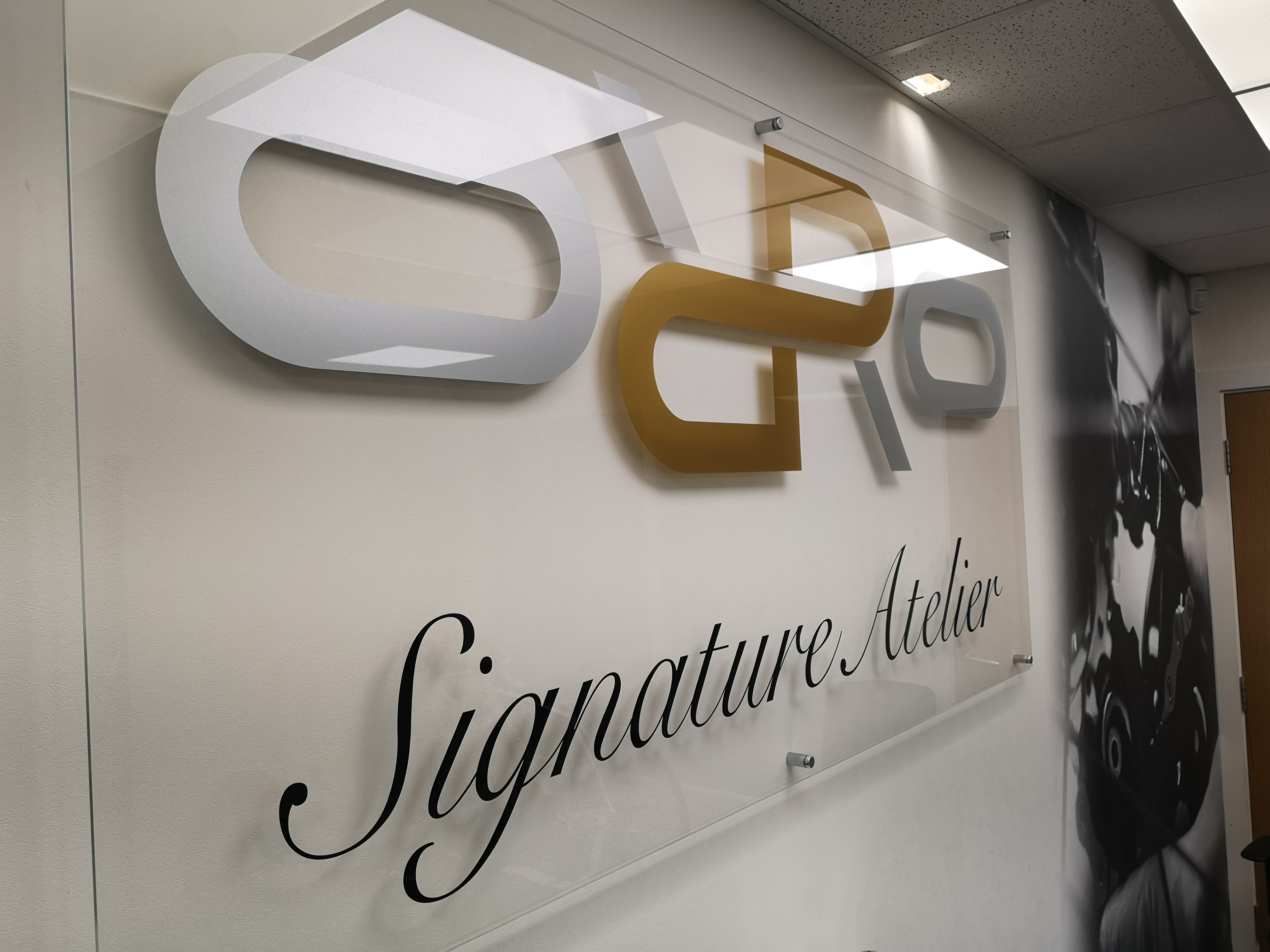 With staff said to be sticking around and in many instances bringing prior industry experience to their roles, Wilson believes i-Ride is stood in good stead to best understand the challenges faced by customers and build long-lasting relationships with stores. In speaking to specialist shops in recent years i-Ride opted to invest in developing its bike fitting resources, in the process linking with the BikeFit brand, as run by pioneer Paul Swift. Running two annual workshops for its customers alongside Swift, Wilson says this is just one of many reasons he wants shops to make the trip to East Sussex. "I'd love for our customers to drop by more often to see what we're building here. Whether it's the training we put on, or that a customer wants to see the entire Orro range in our showroom, we're more than happy to set aside time to help accounts develop their offering," says Wilson, adding that, as an aside from the incoming Venturi, Orro has an electric bike on the drawing board.
"We looked carefully at the market and considered that there is actually a gap for the typical 40-something sportive rider. Our geometry on selected builds considers the needs of this extensive clientele," says Wilson, himself a cyclist of this demographic. Mimicking what's possible in store, i-Ride's Orro showroom is indicative of what's on offer to those committing to the brand, with customised merchandising adorned to the walls and Bkool turbo trainers inviting customers to sling a leg over. The showroom is an interactive centrepiece of an ambition for what Wilson hopes will in time become a significant brand on the international stage.
Certainly there is more than meets the eye with much of Orro's product. Holding a bike industry exclusive on British carbon maker Sigmatex's material, also the choice of plane maker Airbus, customers are buying into an expertly crafted product. Sigmatex themselves regularly head to Orro's factory supplier to do their own quality control, says Wilson. The investment by the distributor is furthered with the news that there is a pipeline ambition to bring Orro's paint shop in-house down the line, further enhancing the brand's custom capability. At present the firm uses a specialist Sussex based Paint artist, using the same high quality paints as supercar brands like Aston Martin and motorcycle brands like Triumph where the depth of the paint is very premium.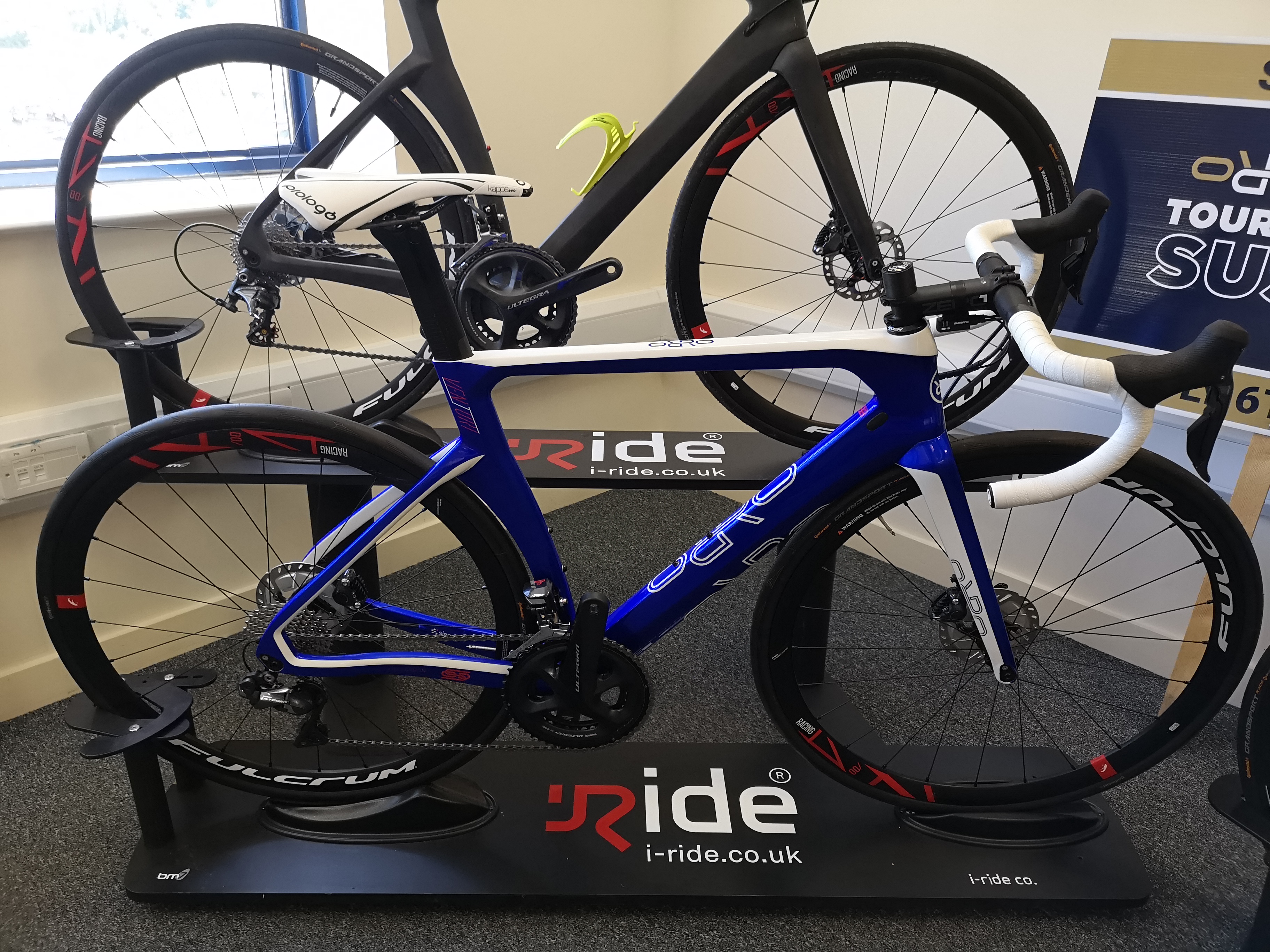 Joined by Argon 18, a brand that has become a mainstay of the triathlon world, i-Ride's partners are offered three tiers of commitment. For a six bike sign up partners are able to gain a Gallum CS frame at half price. Double the stock in and the same frame comes free. For those dedicating serious showroom floor space i-Ride ups the stakes, delivering a free Gallium Pro Disc frame, enabling stores to add significantly to overall profitability. With stage wins under this bike in the Tour de France demand for Argon 18s goods remain strong, we're told.
This is a point that's often overlooked, believes Wilson. "Our goal is to become the largest specialist distributor for high-end tarmac goods. What few will realise on first glance is that a chunk of our brand portfolio is competing at the topend of World Tours. We've Speedplay, Northwave, Argon 18, De Rosa and plenty more. These are seriously aspirational and innovative brands."
Likewise, Fulcrum provides shops with another opportunity to become one of around only 20 destinations nationwide. Crucially, for their trouble, shops will be provided a higher margin on the initial order and subsequent top ups, as well as gaining a full POS inventory spanning shop merchandising to staff aprons. Adding to the appeal, a sale or return add on will see shops gain a set of Red Zone 7 MTB wheels, as well as a set of Racing Speed 40c wheels, furthering enhancing a shop's ability to sell. Furthermore, a demo wheel scheme operates, with free loans offered where customers seek a demo ride. For those doing more than £10,000 in business over the prior season, or committing to five or more stock in packages, the firm's Elite Dealer Programme becomes a reality. Benefits of this are wide-ranging, delivering free carriage, better pricing and margin structures, advantageous 60-day payment terms, some free stock benefits, click and collect benefits, specific in store POS and marketing, demo and wheel programmes and plenty more.
All logged on the B2B, a shop can keep track of their expenditure and benefits in real time. Pitching in on the new functionality, Adam Glew, i-Ride's marketing head explains: "We've designed the platform to do as much of the work as possible for the shop. It's simple to track back orders, ETA on goods, invoices, stock feeds and plenty more. There's also a big benefit in our click and collect strategy that will be built into the B2B, allowing our partner stores to take advantage of sales via our website. These can be collected in store, thus removing the need to hold that stock. Our investment in warehousing efficiencies has enabled us to provide Elite Dealers with a 4pm next day delivery cut off and of course that's free for those customers."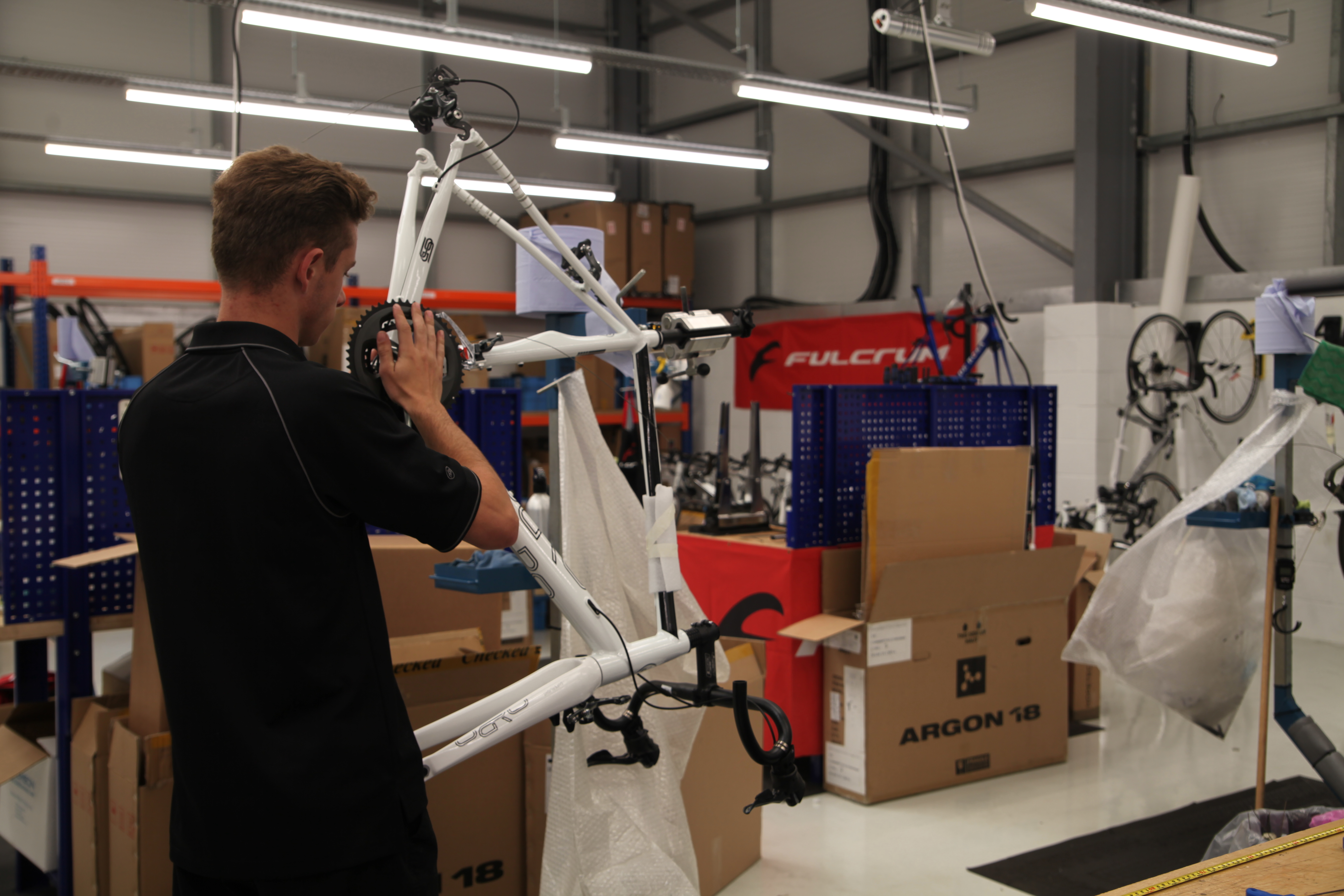 Offline, an impression we get upon leaving the Ditchling headquarters is the sheer scale of i-Ride's business. Our meet had taken place in just one of around half a dozen nearly consecutive industrial units. "At the moment the business is expanding in such a way that we expect during 2019 to announce a move of all of these units under one roof," concludes Wilson. "Of course we'll stay tied to our Ditchling identity. We've plans to create a much larger showroom for our dealers to visit, as well as add significant investment on our training provision. I look forward to welcoming customers old and new once that transition has taken place."