Giro launches custom design portal for Aether models
Giro is launching an online design programme where (each week) 25 riders will get to design and order their own unique colourways for the new Aether MIPS.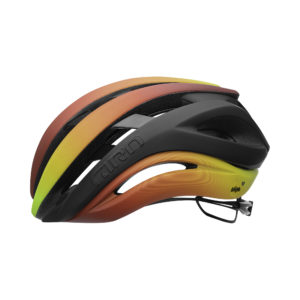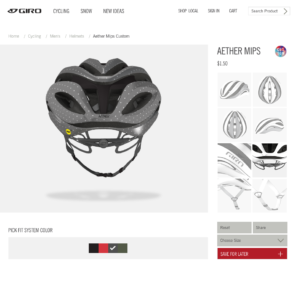 Nearly every aspect of the helmet can be customized — including the straps, fit system and buckles, from a palette of 15 colour options including fades and graphic patterns, plus two reflective options. Pricing will start at $400, and the helmets will be available exclusively from www.giro.com and five US based select retail partners:
R&A Cycles, Brooklyn, NY
BicycleHaus, Scottsdale, AZ
Palo Alto Bicycles, Palo Alto, CA
Contender Bicycles, Salt Lake City, UT
River City Bicycles, Portland, OR
"As a brand, Giro has always been an advocate of self-expression," said Rob Wesson, Senior Director of Giro. "The response to our new Aether MIPS helmet has been overwhelmingly positive, but we know that some riders really desire something that is literally unique. With more than 805 million possible combinations, it is now possible to have a helmet like no other."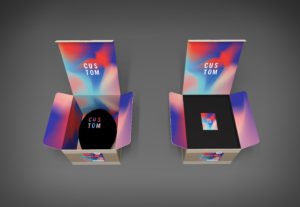 Using a custom design configurator at www.giro.com/custom any rider can design their GiroCustom dream helmet. Riders can also save their design and share it on social media with the hashtag #GiroCustom. Every Tuesday, starting at 12 a.m. Pacific, the first 25 to submit their designs get to see their dreams become reality, as the Giro factory produces each unique Giro Custom Aether MIPS. Shipping direct to the rider within 4-6 weeks, the Giro Custom helmet arrives in fittingly premium packaging.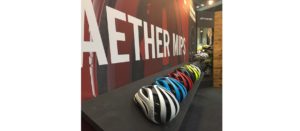 The Aether™ MIPS®uses the latest iteration of MIPS, (proprietary MIPS® Spherical technology) in a design that is unique to the Giro/Bell brands. Offering "a revolution in rotational energy management" a two-part dual-density Nanobead™ EPS foam liner helps to manage a wide range of impact energies, by rotating independently of a rider's head and the helmet outer shell.
This technology is also featured on Giros standard colour Aether line which is stocked in several colour options by UK Distributor Zyro Fisher.