Industry gives thumbs up to Reno Tahoe Interbike move
Dubbed a transition year by many, Interbike's last showing in Vegas was by all accounts supposed to be a downbeat affair, yet the mood on the show floor didn't seem to reflect these expectations.
While doing the rounds gathering much of the show content you'll see on CI.N in the coming days, we took the opportunity to speak with visitors and exhibitors to gauge the mood ahead of a return to Reno Tahoe:
Drew Engelmann, Yamaha Bicycles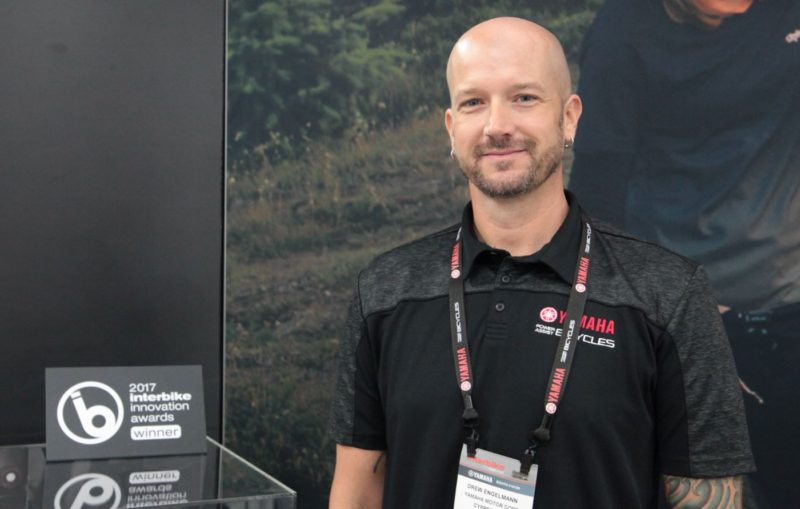 "We've been with Interbike from the start and are looking forward to the Reno switch. Once inside, it almost doesn't matter where we are, we always do good business. The cost of travel is never the challenge, it's ensuring that we take maximum value from our presence. A few hundred bucks extra on flights is not a reason to stay home, if it works out that way.
"With our electric bike product now launched we hope to make the most of the demo.
"Within Vegas, we've never had any trouble working with the unions, they've been incredible, but it will be nice to have ownership of everything in 2018."
Adam Haverstock, Praxis Works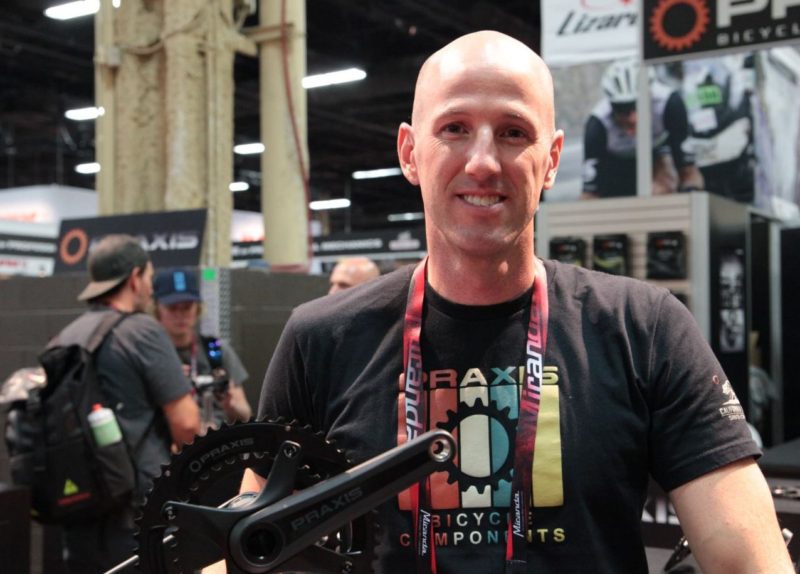 "The jury's out for me on the move, I can see pros and cons. I've never been to the new venue personally, but the feeling is that people are excited for a better demo and a fresh venue.
"I don't know if this has been a positive change for east coast dealers who may be isolated by the distance, connections and cost. Having said that, the CABDA show has pulled off a similar thing and is growing.
"I'm personally glad on the move away from Vegas as this has been expensive. We've paid $483 per additional light shining down on our booth and cart service is $100, so the costs have added quickly, something we shouldn't expect in Reno.
"I hope that the organisers align the Reno Tahoe show with a great enduro event or similar to draw more people in."
Jason Bradwell, Muc-Off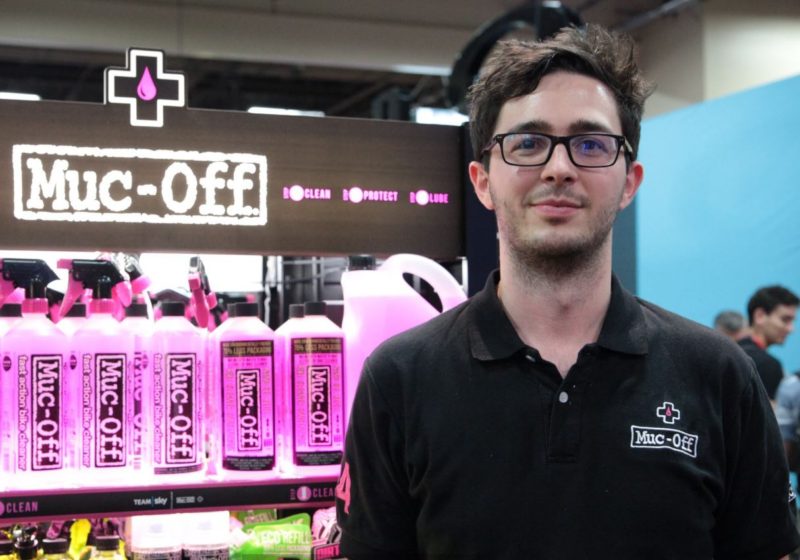 "This seems to be a transition year for the show and I think the industry at large is still working out the perfect recipe for the modern trade show. Eurobike moving forward gives us some good breathing room to better plan and the Demo in 2018 will be immense from a riding and marketing point of view.
"I think these trade shows are taking a hit from the consumer events which are growing in popularity. For a brand like Muc-Off, we can't demo our product indoors, so there's some consideration placed on that.
"For us at Muc-Off, this is the busiest time of year, so we commit quite heavily. There's no doubt that these shows have a significant price, but the business we write and the retailers we meet make the show invaluable. We will evaluate the cost for next year, but I expect we'll be in Reno Tahoe as the U.S. market is very important for us."
Peter Nicholson, True Communications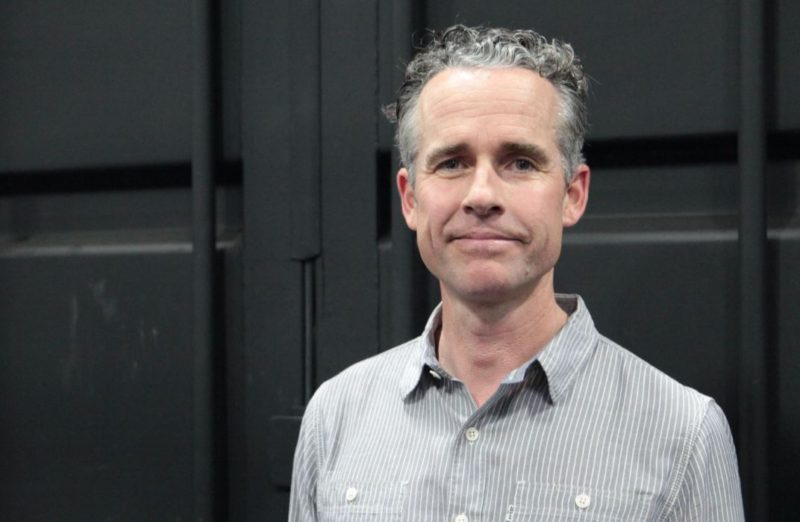 "I was expecting the mood to be down this year, but I can't see it, there's been a good vibe about the show and its future.
"We work with a variety of brands and for a client like Stages these shows make a lot of sense still. Thankfully the booth has been busy all show long. Media attendance is perhaps down a little, but we're still booked out for a meet every 30 minutes.
"I suspect some considering travelling in for Interbike will have been impacted by the recent bad weather. This show has traditionally done well in attracting visitors from the likes of Puerto Rico and other islands hit. Th.is year around 50% of my clients are here perhaps compared to 80% in prior years
"I was sceptical on the Reno Tahoe announcement at first, but speaking to people here has shifted my opinion a little. There's lots of great terrain to ride and try product – it feels as though people are excited by that. To Vegas, Interbike is just another show, but to Reno this is huge. For brands too, the reduction in cost is welcome. Ten $20 lunches per day starts to add up.
"I think union strength is a good thing, but I think the added cost and inconvenience has impact some exhibitors in Vegas."
Dan Jeffris, Brose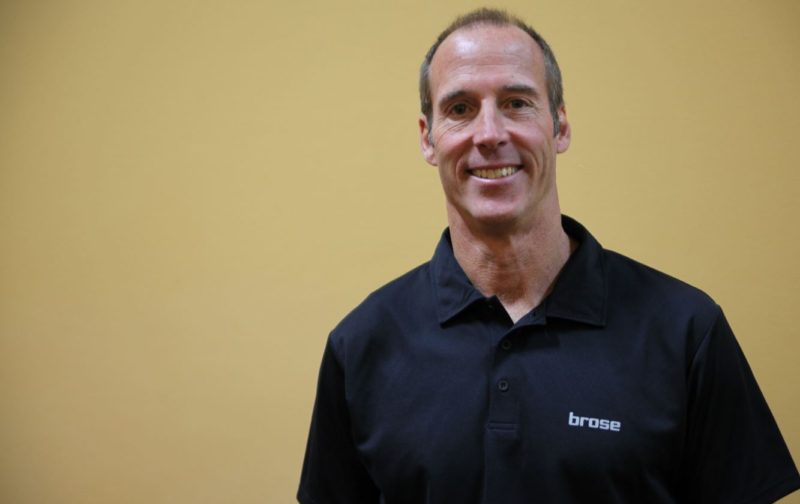 "I think Reno and Tahoe is a strong move. Tahoe is terrific for riding and perfect to showcase a product like Brose's motors and other electric goods. I'm not sure Interbike will get back to its peak, but this is a forward thinking move and a positive one. It would be nice to see big brands back in what will be a great demo area. Of course the dates must be conducive to a decent return on investment, so for many house shows may still be preferable. For me the dates are still a little off when i'd like to be attending, but for Brose it will be good to participate. I expect big brands will have a keen eye on which customers plan to attend ahead of 2018."
Shelli Fine, Reno Tahoe representative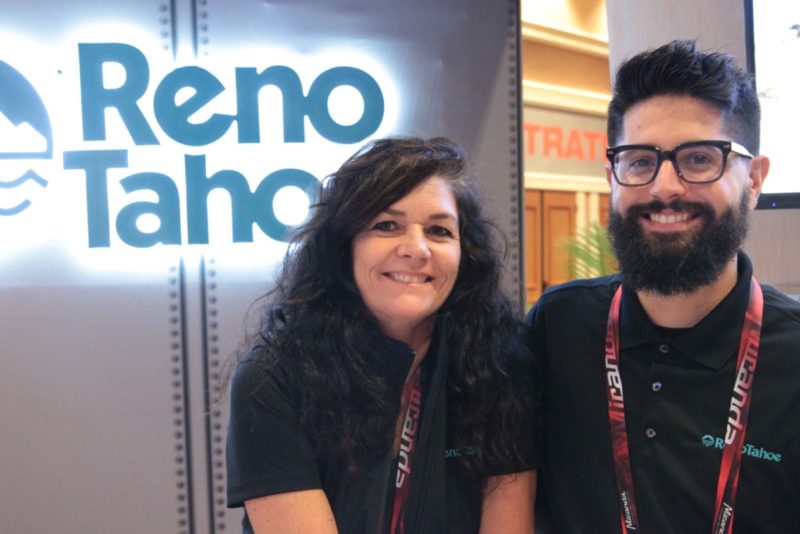 "We're excited to host the show next year and are ready and waiting with 15,000 rooms available. We recently hosted a large portion of Burning Man's crowd, so we're ready. The convention centre is larger at 500,000 square feet and we're sure people will love taking advantage of the 72 miles of trail around Lake Tahoe and the many trails on offer.
"Coming into the city people will notice that the infrastructure has improved a lot and that the vibe is way more relaxed than Las Vegas.  Ahead of the show we are developing an app to map out all the trails for visitors in both Reno and Tahoe. Visitors will also find that food prices are as much as 40% cheaper. We also own and manage the facility, so exhibitors can bring their own goods in and out, plus there's more flexibility on what's achievable inside."