Is there life in the cycle clothing market yet for the bike shop?
The trend has been an eye-wateringly clear one; for the four years CI.N's editorial team have been directly surveying the UK independent bike retail sector cycle clothing has been the sacrificial lamb of the shop floor. (Actually, this year marginally more told us they would not carry electric scooters, but that's another story without historical reference, with legal hurdles and, arguably, entirely unrelated to cycling.)
Understandably, last year the clothing market as a whole took an unprecedented downturn, reducing 25%, the largest drop since records began. The Office for National Statistics data made dire reading, unless you were selling fluffy pyjamas, or perhaps clothing that is more function than fashion – after all, while the pubs may have been closed, the outdoors most certainly was not and activity spiked.
So, what is causing this loss of faith in the clothing segment with independent stores and can anything be done to remedy the situation for any retailers whose business strategy is 'salmon' – aka, swim against the current?
For Endura, whose sole focus is cycle clothing and accessories, the trend has apparently not been felt, which the label puts down to a focus on IBD relationships.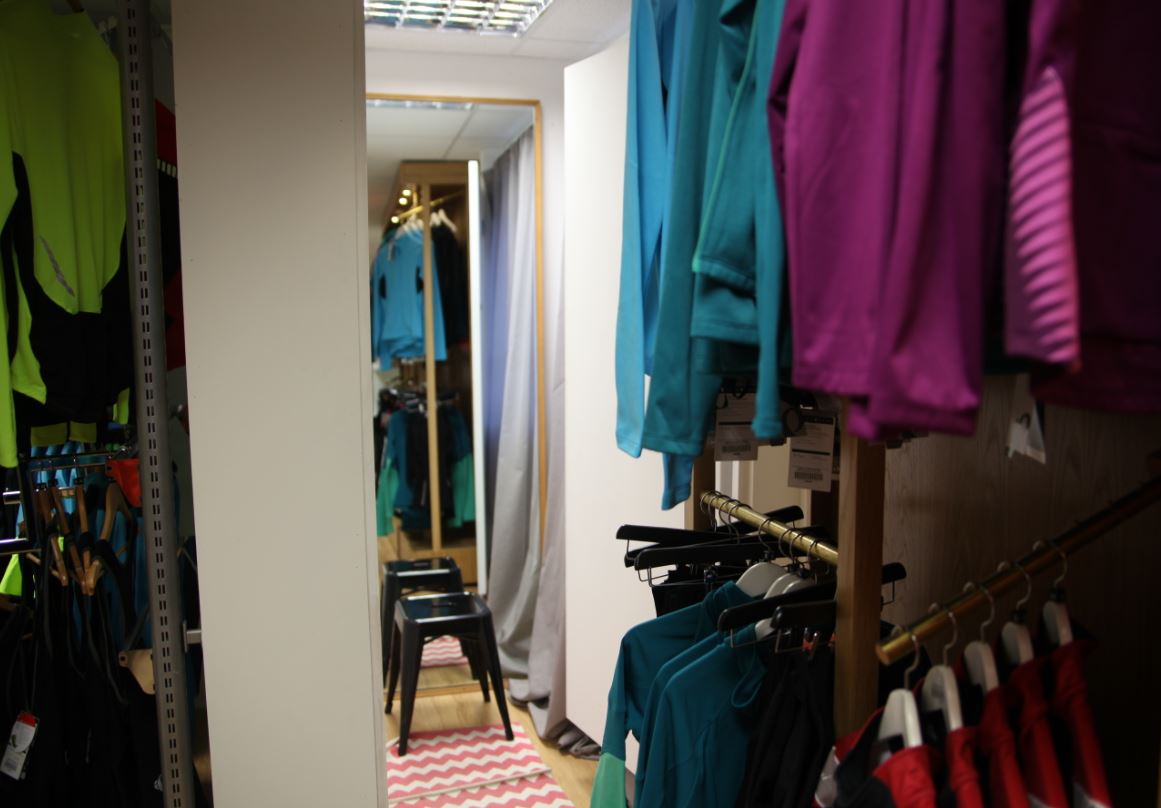 Simon Richardson, Endura's UK and International Sales Manager told CI.N: "If anything, our relationship with IBD's is strengthening, especially over 2020. We see the IBDs who embrace apparel enjoying very significant increases in apparel sales to both new and existing consumers."
For Richardson there is an element of smart management involved on the bike shop's end, but he says that Endura has positioned itself to give bike shops flexibility in their ranging in order that it aligns specifically with the shop's target market. With that in mind, engaging presentation is key to any business's sales success through the seasons, he says.
"Look at your store with the fresh eyes of a new customer. Does it match what they should expect; is it as exciting, clean, well presented, and easy to shop as other non-cycle stores on the high street? That is the standard. In-store comforts, along with clear sight lines, good hygiene, logical consistent product displays with strong outfits, product adjacencies and clear branding are all hygiene factors now. Endura's team of Account Managers are always happy to work with our Retail Customers to elevate their Visual Merchandising game."
Owner of Hertfordshire's Highway Cycles, Len Simmons, told CI.N he acknowledges the pros and cons of committing to a clothing stock and manages levels with care to ensure the store is never over-stretched.
"We are going in other direction to the market, although from a low base. As a shop owner I will never prioritise it, but it is there for that impulsive customer who knows they could use a bit more specialist gear. We have a 30-day no quibble returns policy, so if our sales staff see somebody browsing we mention this and that normally converts the sale. If you are an Evans Cycles or similar you sort of have to carry depth and seeing that does take me aback, but for us it's kept low risk; the last thing I want is to be competing with the Amazon's of this world."
Competition, then, is a primary reason for caution. Page one of Google is dominated by the industry's heavy hitters and those with advertising budget. A handful of independent labels – Le Col, Stolen Goat and LaPassione – have obviously spent to get ahead of Evans, Wiggle and Sigma Sports, but for the small business that's quite a stretch. It is not impossible, though. As detailed by Velovixen a few issues back if you have a speciality or something proprietary it is possible to break into the top search terms. In VeloVixen's case 'women's cycle clothing' returns this independent business on page one of searches. A quick search for 'merino cycle clothing' further illustrates the point with indie brands featuring ahead of the market leaders.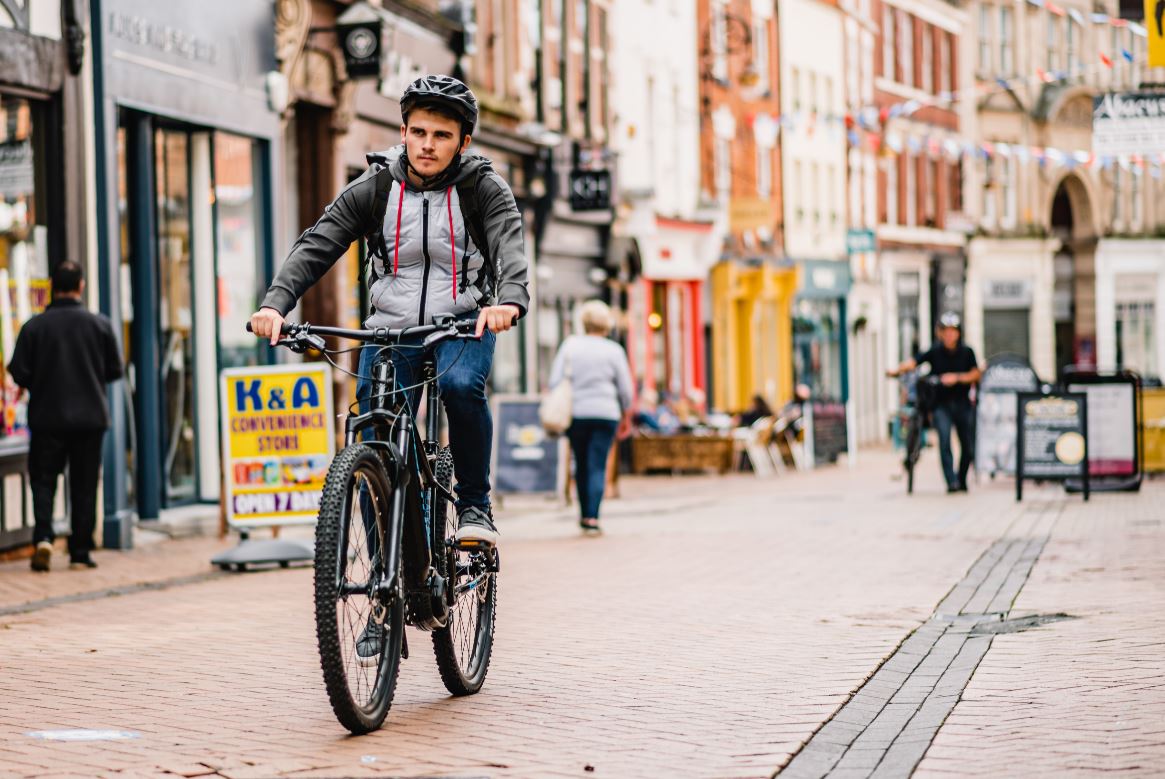 For anyone brave enough to have a go, Google trends shows the term cycling clothing growing from Mid-March, peaking in May and staying steady until the start of winter. That trend is fairly familiar over the past three years.
On going up against with well-funded competition Endura's Richardson says: "The IBD can fight back, in the same way as other retailers, by creating compelling experiences and always working to be relational rather than  transaction. Use your digital presence to both provide the information that customers need to research their purchases, but do so with your voice for your customers. Compliment that with accurate up to date information from our live data feeds, along with enhanced product and campaign assets."
Starting a thread on the subject of reduction of clothing stocks on trade forum BikeTradeBuzz, a retailer known for the purpose of this article as Dire-Comp told CI.N his reasoning for reducing his store's commitment to the segment.
"It is straight forward maths over emotion really. We as small businesses always want to own the market totally in our little pond and often feel aggrieved when people buy elsewhere. I think as a result over years we build our businesses with this in mind and want a little slice of each cake. I'm slowly training my thinking to lose the emotion, start thinking clearly about what works and what business we want to continue to resource. Clothing is everything you don't want in a bricks and mortar businesses. It's high inventory and low turn, but also you must be conscious of staffing resource required to set up and sell, the low margins and how trend reliant it can be. Conversely, it's ubiquitous, saturated and heavily reliant on square footage."
So, what can cycle clothing brands do to convince stores to keep the faith in what was once a staple of most bike retailers stores?
Speaking in reference to the rapidly growing ETC clothing line, Adam Garner at Moore Large told CI.N late last year: "There's no doubt a lot of stores have refined their clothing offering over the past few seasons. That said, cyclists still need and want to buy cycling clothing, especially those new to the world of cycling, or those that are used to cycling but are perhaps cycling more since COVID. Many brands have two ranges of clothing dropping every year and it is the norm to see both a SS and AW line up. What we've done differently to other brands is to focus on a core range of commute-based clothing and styled it so it won't go out of fashion quickly. This means any investment from a store or online retailer respectively will have longevity and reduce the need to offer discounts to the consumer."
It is that constant turn in the British weather and the associated conditions on the roads and trails that Endura's Richardson says means there will always be an opportunity and, as a result, a chance to upsell to almost any customer who comes through the door.
Following up, Garner's colleague and ETC Brand Manager Drew Farquharson told CI.N: "We fully appreciate how stocking all the colours and sizes can be a headache for an independent retailer. That said, there are plenty of retailers out there offering a manageable range of clothing. For the ETC range we have produced a range of clothing that is simple and effective, isn't over complicated and we have kept the SKU count down. We also aren't in a rush to change it out every six months so retailers can be confident stocking our range, knowing that it will have a much longer shelf life."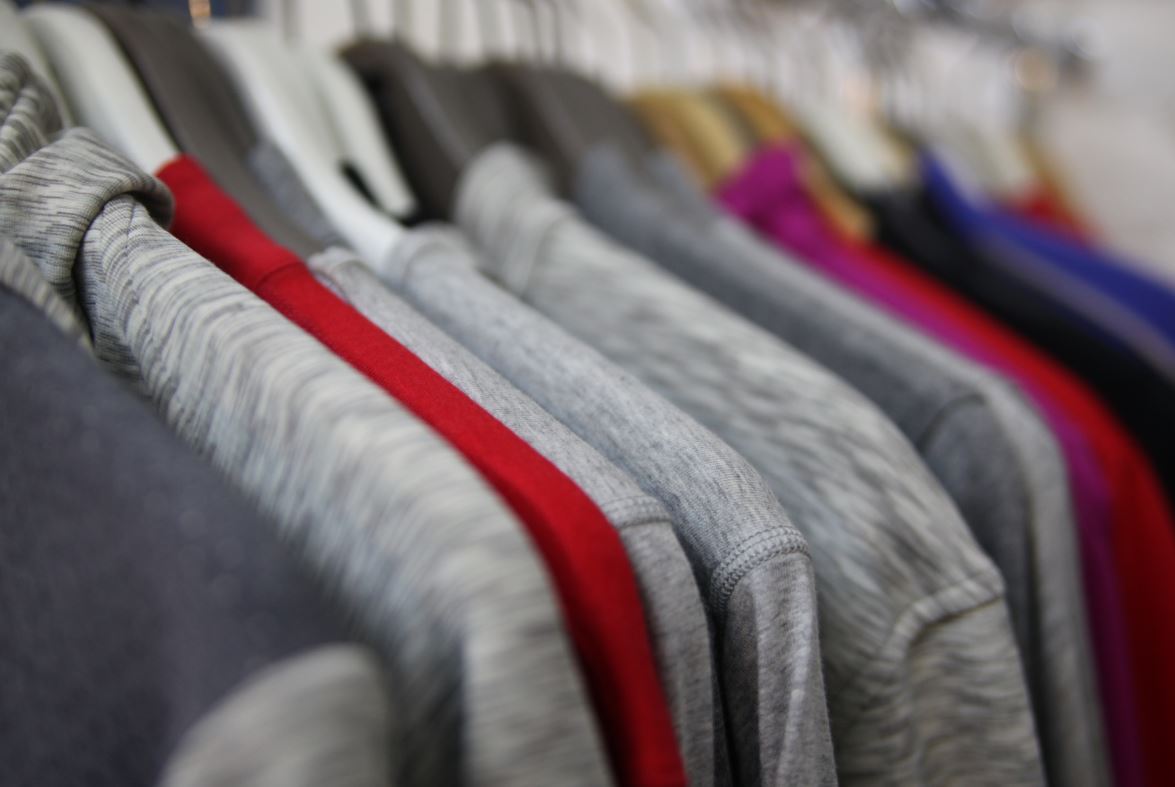 It is worth remembering that cycle clothing is more function than fashion, no matter how brands would pitch their lines. With that in mind it is understandable that fashion giants such as Asos and Boohoo would acquire former high street staples to take them online, but for something that has technical features and requires knowledge to sell effectively, a physical retail presence will remain important, according to Ian Young, also pitching in from Endura.
He says: "Remember that apparel is a touch, feel and try on purchase. Of course, use your digital channels to encourage customers in to your store and then ensure the experience is a good one and they'll keep coming back for more. Without easily accessible and super accurate 3D body scanning (which may come in the not too distant future…) there is no substile for trying a garment on and sitting on a bike in a friendly IBD, whilst hopefully getting useful advice on the available options."
With consumers increasingly accustomed to digital influence, a social media presence driving online traffic is something that should preferably run alongside, believes Moore Large's Farquharson, albeit acknowledging time constraints of the typical indie business. That's why the Derby distributor has sought to assist.
"Social media is key for showy items like clothing. At Moore Large we know that you may not have the tech and you definitely don't have the time to produce social media assets, so that is why we have started providing our dealers with pre-made social posts that you can share directly to your channels and help give your consumers a nudge to come in."