Ison Distribution: "We're much more than a gravity and jump specialist nowadays"
Dating back four generations, the Townsend family business today primarily functions as Ison Distribution, a wholesaler that, in recent years, has perhaps come to be known as a jump and gravity specialist. MD Lloyd Townsend and his team tell CI.N there's plenty more on offer to independents opening an account…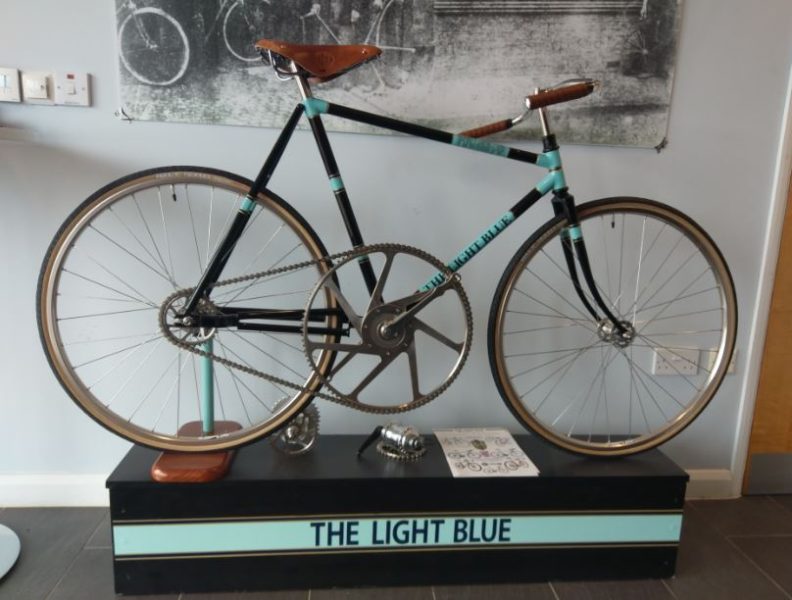 As far as UK bicycle industry heritage goes the roots of Ison Distribution are embedded deeper than most, particularly within what has now come to be the UK's cycling capital – Cambridge. A fourth generation family business, the Ison story began in bicycle manufacture with current managing director Lloyd Townsend's Great Grandfather producing the Light Blue bicycle label as far back as 1895. A build dating back to 1900 that still wows bicycle show crowds – an unmissable 100 tooth chainring clad Light Blue – sits proud in the firm's newly created showroom as we settle to hear more about the Ison of today.
A much younger and sprightly animal at just 26 years old, Ison Distribution now offers those in the trade a plethora of goods beyond the BMX and gravity based bikes for which it is still often associated with.
"One trend is bikepacking," starts Townsend, whose portfolio includes goods from Passport, Miss Grape, Surly, SP Dynamo and many more leaders in the segment. "Passport is of course our own brand and that's solidified Ison's place in what has become an exciting segment. Surly were doing their own version of the gravel and adventure type thing long before the rest of the industry took note, so it's a great brand to have in store and a particularly good base on which to build an aspirational demo unit and talking point for any dealer who's on the pulse."
As an aside to those long standing brands, new labels are joining all the time, most recently Silkolene and Cush Core. 
Ison's dealerbase has in time come to enjoy access to an 11,000+ strong SKU portfolio consisting of Ison's six house-designed brands, along with long-term strategic partner brands, including the likes of Rohloff,  Dia Compe, ODI, MRP and Renthal. These are in addition to a useful selection of wholesale brands that blend together to encompass pretty much any genre of modern cycling from skate park riding to the Velodrome. In practice, this means that as an Ison dealer, if you need a bottom bracket for anything from an old-school BMX through to a PF30, the odds are that Ison can get an option into your hands the next day.
"There has perhaps been a perception that we are something of a BMX specialist distributor," chips in Jordan Lunn, Halo's marketing manager, "But Ison is much more than that and the investment in our house labels in the past three years has brought through some genuine innovations. For example, to my knowledge, our Vortex could well be the only asymmetric rim to add additional material on the longer wall to compensate to the additional strain."
We're also shown a disc-ready Halo hub suited to singlespeed bikes currently in the works alongside a new pedal from Gusset two years' in the making. Ison's designers are definitely listening to the market, reacting, and paying significant attention to the finer details and features.
Noting a departure for many road cyclists into off road pursuits, in part down to safety concerns, but also as the next logical progression of a now passed 'boom' for the sector, Ison are strong advocates of merchandising customer dreams in store; as evidenced by the firm's merchandised showroom. Placing emphasis on how the pro's bike may look, several builds are dripping with kit.
"Given pride of place and rotated in store regularly, these dreams will sell," advocates Steve Clarke, Ison's Road Product manager.
"Frames on walls don't sell," chips in Identiti and Gusset brand manager Pat Campbell-Jenner, a former pro 4X rider. "We mark ten years with Matt Jones on Halo this year and after that length of time our riders get brutally honest with us. We all ride our products too, so those little details that make all the difference get actioned quickly. That's a big plus for the bike shop – when they ring us there's a strong chance they'll end up speaking to the very people who dreamt up the products, not someone in customer service who needs to look it up."
Serving the bike shop well is indeed in Ison's blood. Between manufacturing and distribution the family also still retains the Townsends Light Blue retail business from which Ison Distribution was spawned. Lloyd says this factor gives the firm a wide perspective on current industry trends – and of course an insight into the many challenges faced by dealers.
One of those that we discuss is the inescapable march of business to consumer sales.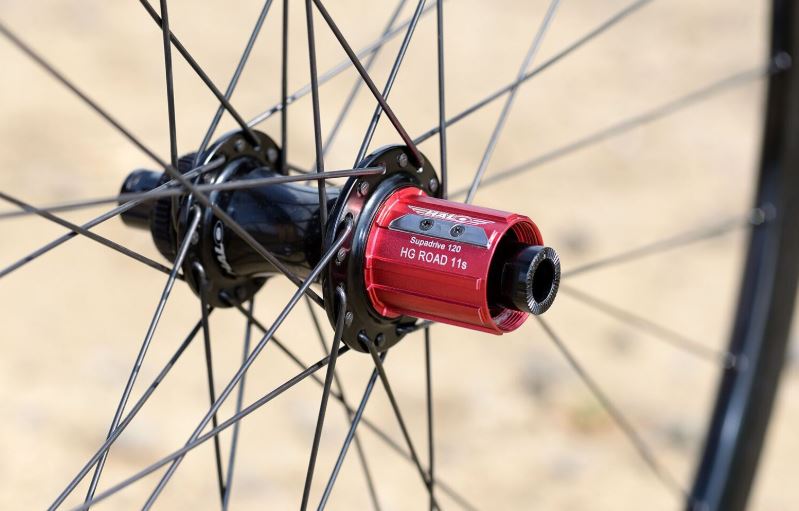 "Consumer sales and the appropriate way to meet these demands is something we've having to think about. Halo's new website does now have a B2C option, which actually only takes up a small section of the Halo pie, but even this delivers advantages to the dealer partner as part of the sale. e.g. Our new Vortex wheels cannot be pre-ordered B2C, it's only possible to pre-order via the local bike shop which gives dealers a great opportunity benefit directly from the heavy marketing investment Halo has been making," explains Lunn.
Townsend is keen to develop the idea further and alludes to having discussed a voucher-based system whereby local retail partners can earn a rebate on online sales in exchange for free fitting.
"Such a mechanism could perhaps drive the mail order customer back in-store to have their cassette fitted, for example. The customer may not even have been aware of the shop until they discover a free benefit is open to them by visiting the local dealer. This is an idea I'd like to toss around with interested dealers. I want to help them succeed in regaining footfall and maybe turning consumer preferences back towards using dealers when sales have been lost online," says Townsend. "Ultimately, I still believe that the typical cyclist is probably better served by being advised on the right product for their needs, and that product being professionally installed and supported at a competitive price. So far, it seems to me quality IBDs on the ground are still best suited to deliver this overall package to the end consumer – but, regrettably, many consumers may not realise this until it's too late."
Thinking further on the future of bike retail and acknowledging an uptake in accounts turning toward service-led trading, Townsend's team are supportive of those diversifying and innovating.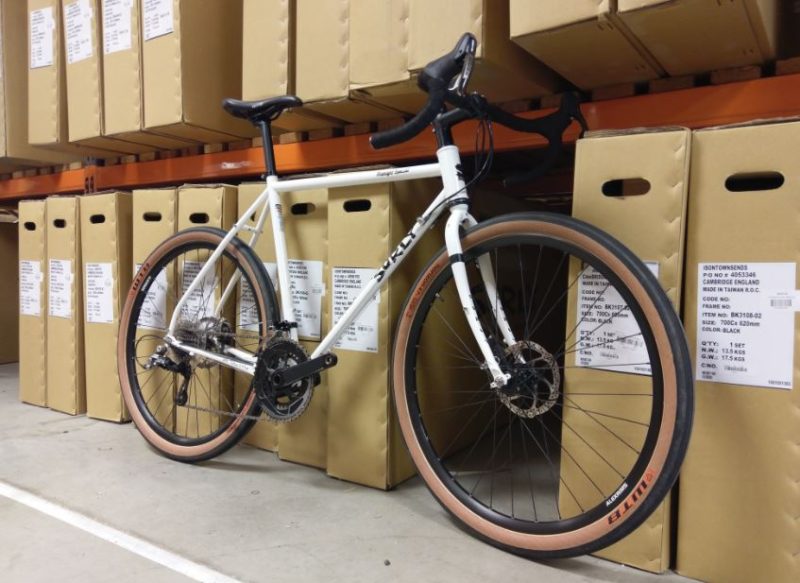 "As long as you're running a professional business and selling via great service or a good USP then we'll most likely want to help support you in your ambition.  e.g. We find we are serving increasing numbers of framebuilders and mobile mechanics," concludes Townsend. "On customer service and warranty we'd like to think we are well above industry standard, so don't be afraid to enquire about an account if you're starting out with good intentions. We aim to offer a level playing field for both small and large dealers, – frankly – it's far more about the pro-rata level of commitment towards us than it is about your actual size."
Those looking to open an Ison Account can do so by calling 01353 662662, or by logging on to Ison-distribution.com