Raleigh overhauls distribution centre for "new chapter in the bicycle business"
Raleigh has lifted the curtain on its vastly overhauled headquarters in Nottingham, opening a new showroom, "experience centre" and upgraded distribution facility.
The new facilities, which represent considerable investment from the business, have been constructed with the customer experience firmly in mind. 
Significant investment is being made on the sales and marketing teams, both internally and externally.
Raleigh is also adding new brands to its product portfolio from renowned bike brand Lapierre, to P+A brands such as Lepper Saddles, Fixit Sticks and Race One. These labels have already been integrated into the new build and dealers are invited to contact their territory manager for more details.
A new state-of-the art bike showroom showcases electric and non-electric bikes, along with a fully interactive P&A experience centre. It is here that customers are welcomed to get-hands on and learn about the ever-growing range of products.
Dealers are now invited to visit the Experience Centre, which houses a dark room, lock cutting, time trials, as well as rides at an on-site velopark. Furthermore, the Experience Centre plays host to a fully formed bike café.
Distribution efficiency
Carried out in Q4, Raleigh has long been assessing where it can add efficiency in distribution and warehouse staff are now benefiting from Voice Picking to improve its operations.
A separate area has been created for national accounts, as well as increased safety measures in the form of loading bay bars to ensure bikes are not damaged during the loading process.
Electric Bikes – 250% more space
A significant change has been a 250% increase in space for e-bikes. Raleigh is seeing a huge shift in both market and business trends towards e-bikes and envisage this number will only continue to increase.
Wheelbuilding – 100,000 a year built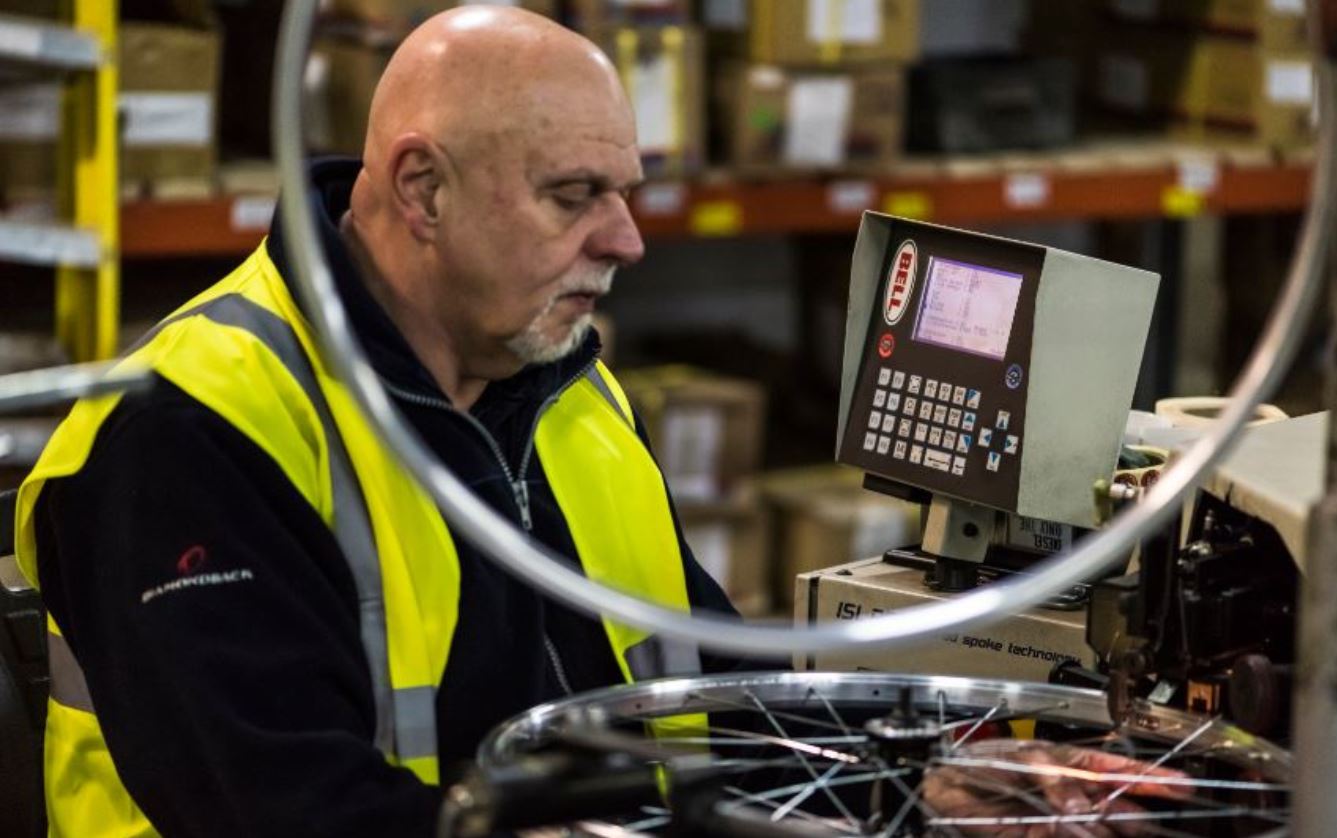 A new state of the art wheel building machine has just been delivered, meaning the firm can now accommodate fat bike and carbon rimmed wheels.
Wheel building is something Raleigh prides itself on still doing at their Nottingham site and as a result, they guarantee 100% tru wheels on delivery. Approximately 100,000 wheels are built a year and the new wheel building machine is only set to increase this number.
Sticking with in-house building and integrated into the revamped distribution centre is a new and improved Quality Compliance Department.
This is where prototypes are now built here and inspections are carried out against ISO bike safety standards. Stock inspections, troubleshooting, ebike functionality testing and additional quality checking is now being carried out, as well as sample checking on new line bikes, parts and accessory inspections and product liability inspections.
There is now a brand new purpose built service centre which opened in January 2017 and houses five technicians employed full time, all with full Cytech training. Returns, warranties and competition bikes are investigated, fixed and built within the service centre.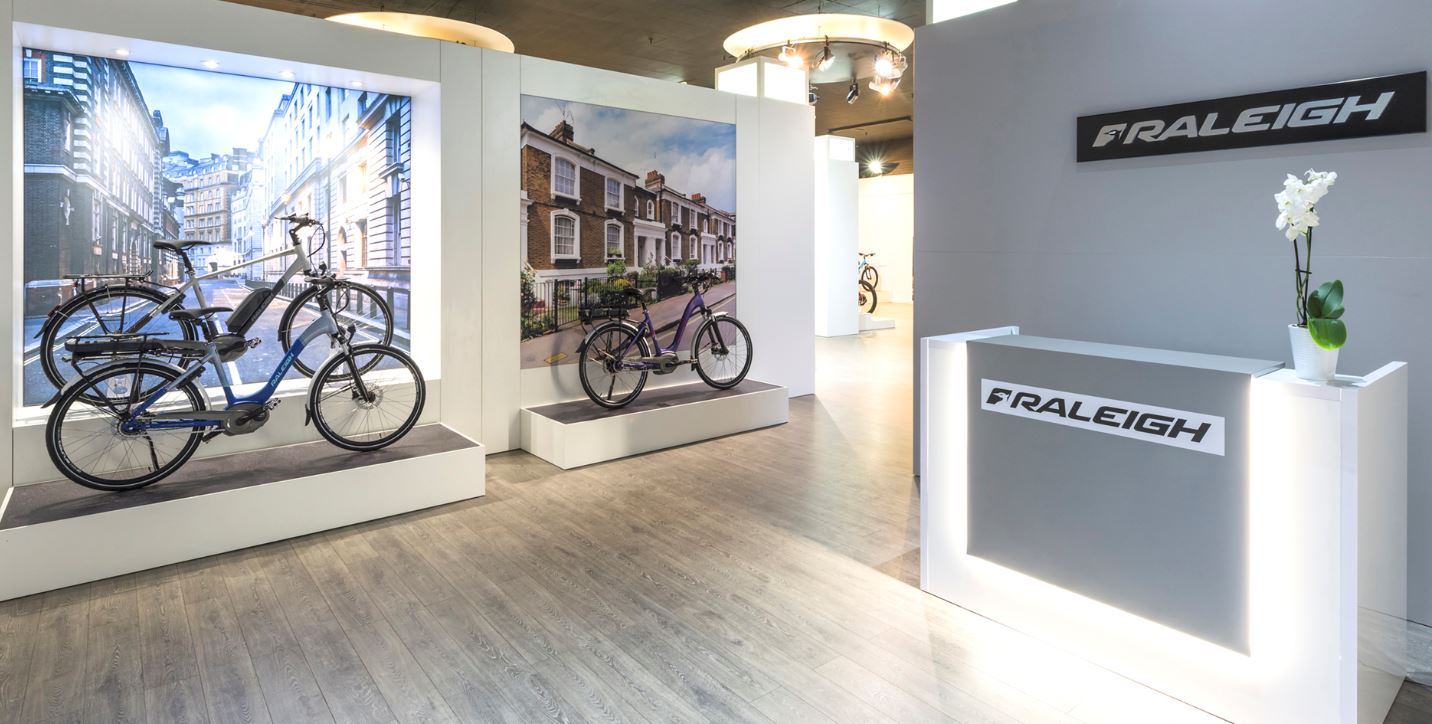 Other additional services have been added to ensure the best service for dealers including 6pm cut off for next day delivery, custom pallet service for those large orders and UPS and TNT as sole couriers for all orders.
"2017 is going to be a key year for us as a business. We're now putting months of planning into action and the links are finally connecting to ensure a best in class service for our dealers." Pippa Wibberley, Sales and Marketing Director.