Ison to distribute BZ Optics into UK, Germany and Austria
Cambridgeshire's Ison Distribution is to distribute BZ Optics glasses into the UK, Germany and Austria, the brand has confirmed.
Claiming to have produced the world's first Photochromic bi-focal cycling sunglasses, the Australian brand came to fruition as a result of founder Scott Birdsall's requirements.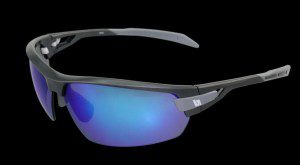 Launching into the UK at February's London Cycle and Triathlon Show, BZ's product is built around a lightweight TR90 frame, which has dual moulded non-slip temples and an adjustable non-slip nose piece for optimum fit. Apparently, 6 out of every 10 Australian's has had a broken nose so being adjustable was one of the first considerations in design. The frame has a clip system which enables lenses to be replaced in a matter of seconds if need be.
Ranging £49.99 to £99.99 in price, BZ offers three lens variations, including a (Cat 0) pre dawn and darkens to (Cat 1) then (Cat 2) as sunlight and UV intensifies. The lens power options are +1.50, +2.00 and +2.50 which enable the rider to read his or her bike's computer, mobile, watch, map, GPS or a menu at the end of a ride.
Dealers in the three territories can contact Ison on +44 01353 662662.