Kinesis launches new generation of XC hardtail with the X
Kinesis has today lifted the curtain on its new 1,750 gram XC hardtail, a build simply dubbed the 'X'.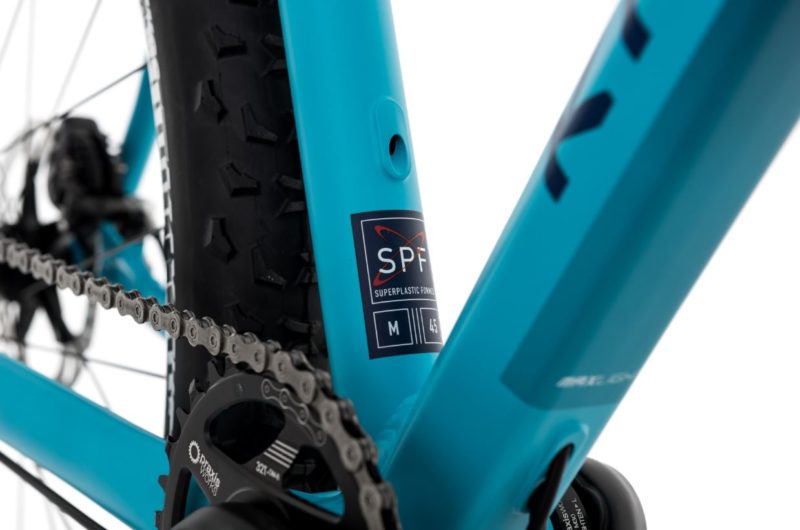 Designed in West Sussex with the South Down's on the designer's doorstep, the X builds on learnings from the brand's 17 year history in alloy frame design. Instead of turning to carbon, Kinesis brand director Damian Mason has turned instead to new techniques for fine-tuning alloys.
He says: "Kinesis are the only frame manufacturer to use Super Plastic Forming (SPF) on their alloy frames. Most manufacturers use Hydroformed tubes, but with SPF we can create lighter tubes and more intricate shapes that will build into a lighter and stiffer frameset."
One of the X's design features is an oversized downtube with an SPF created hexagonal cross section, an ultra-flat top tube and seat stays with a flat diamond cross section. These tubes combine to give a frame that is said to be superbly stiff laterally, whilst vertically compliant to help smooth the ride.
Kinesis UK will offer the X in sizes ranging from XS through to XL. The XS frame is designed around 27.5" wheels, while all other sizes have 29", to minimise stand over height and toe overlap.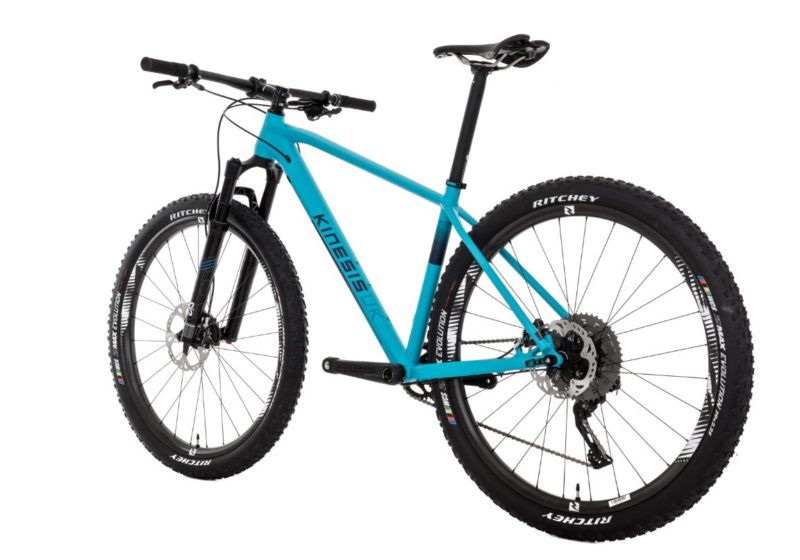 Designed to be compatible with a 100-120mm suspension fork, a Lauf Trail Racer fork or Kinesis' own Maxlight Carbon rigid fork, bike shops with Upgrade accounts can quickly generate a full build kit for any XC whippet customers.
Furthermore, the X is designed with internally routed full-length gear outer, which Kinesis say has proven better for sealing out the elements and keeping shifting accurate for longer. Full length outer has the added benefit of making an internally routed gear cable change simple and quick to do.
Kinesis has integrated the replaceable rear derailleur hanger into both the Thru Axle and the dropout of the frame. This increases the rigidity of the rear hanger, without compromising its ability to break away in an emergency, giving you the tight and precise shifting.
Adaptable cable ports further allow mechanics to build the X with Di2, 1x gearing and an internal dropper post, if desired.
Available to order now via Upgrade Bikes, the frame will retail at £500, supplied with seat clamp, rear through axle, frame ports and cable guides. Shipping will take place from August.