Interbike organisers detail their new East Coast trade festival – The Fall Cyclofest

Interbike's organisers have shared with CyclingIndustry.News details of their new trade and consumer exhibition to take place in Charlotte, North Carolina this October.
Dubbed the Fall Cyclofest, the outdoor exhibition will comprise two days of trade exhibition, running October 20th and 21st. This will be followed by two days where consumers will be invited into a "festival atmosphere", where they will be able to sample a variety of local craft beers, test product in advance of it coming to market, as well as enjoy a diverse mix of music and entertainment.
Pat Hus, Vice President at Interbike, told CIN: "The Fall Cyclofest takes place at a time of year where the weather on the East coast is perfect for riding. The leaves are just starting to turn and the temperature is generally between 70 and 80. We're pitching up at the awesome U.S. National Whitewater Center, which is perfectly within reach of the local airport for anyone outside of comfortable driving distance.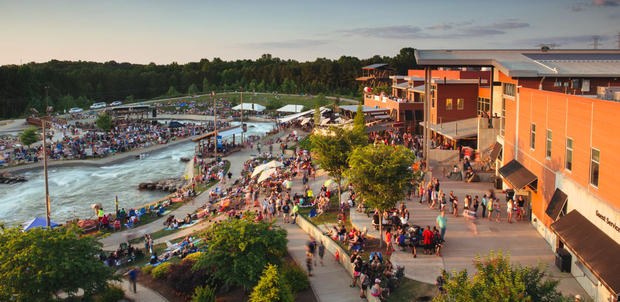 "The venue offers up some 50,000 square feet of space, of which we're planning to occupy 45,000, so we can expand if necessary. There's 25 miles of singletrack and beautiful roads in the area, so it's the perfect venue for dealers, many of which will be trying product for hemselves for the first time, to have some fun and get some business done."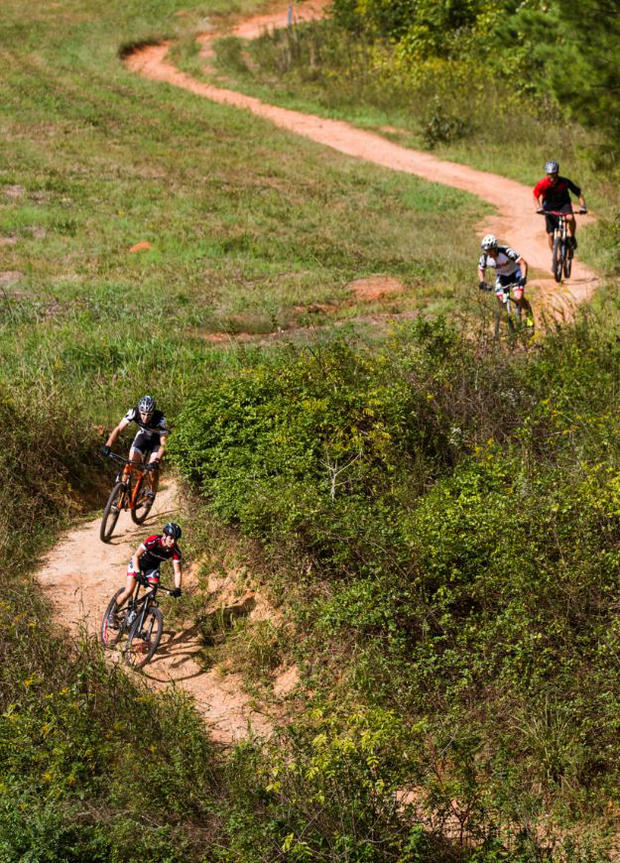 With a high concentration of bike retailers in the South East, Hus expects that the show will offer up a great alternative to Las Vegas, which has traditionally struggled to pull in big crowds from the opposing coast.
"We're expecting a minimum of 500 retail stores visiting in year one, but of course there are no limitations and we welcome everyone," said Hus.
"Our data shows that the region has the highest concentration of stores in the States – some 23% of stores are in the South East.
"We've brands like SRAM, Fox, Cannondale, Niner, Campagnolo, FSA and many more already registered for space and many of those will be running clinics on the trade days to further add value for the shop owners and mechanics. There will be industry competitions, a big built up stage where an industry band will play, showers and lockers for those who come to ride – it'll be worth the trip, we're making sure of that."
Following the trade showing, the weekend will "shift gears" into a full blown festival, we were told.
Hus said: "For the consumer, of which we anticipate there being around 5,000 to 6,500, we're busy signing up some real talent to put on stage. In fact, we're investing substantially in creating a festival that'll become a must-visit for the bike enthusiast. It's going to be catered and importantly, not Vegas prices! We're taking full advantage of the fact North Carolina is the second largest territory for craft beer production.
"There will be fun for all the family. Alongside cycling distributor Gita, we have planned 25 and 50 mile road rides. The North Carolina Cross Series organisers will be putting on a race and the industry will be first on the track on the Saturday morning. A gravel trail has been created too to tap into those looking at all these new versatile bikes appearing these past few years."
Interestingly, the Interbike organisers hinted that the Fall Cyclofest may only be the first in a series of new events to cater for the US market.
"We hope this becomes a template for events across the States. If all goes well, we'd like to offer something in the Spring in the next few years," concludes Hus.
Interbike welcomes those in the business to get in touch if they've any questions about the new exhbition. Sales enquiries can be directed to Andrea Klinger.