Litelok returns to Kickstarter for new Silver rated lock
After successfully launching its Gold rated product in 2015, high-tech Welsh bike lock maker Litelok has returned to Kickstarter for help to bring its latest idea alive. Designed by its CEO, Professor Neil Barron, and using patented 'Boaflexicore' material, Litelok 'Silver' is claimed to be the world's lightest Silver secure bike lock.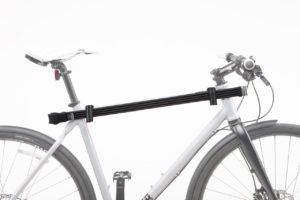 As well as being lightweight (starting from only 630g/1.4lb), Litelok Silver is flexible, wearable, join-able, rattle-proof, easy to use and comes in three different lengths. It's a premium, durable, bike lock range that has been engineered for security using high grade materials and hardened aerospace-grade steel alloy.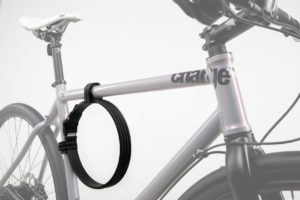 The locks can withstand two tons of force and have also undergone intensive, custom, torsion testing – conducted by Professor Stephen Brown, the Head of Engineering at Swansea University. Litelok gave Carl from thebestbikelock.com a sneak preview and he said: "Litelok has set a new benchmark for Silver Sold Secure rated locks. Not only are they incredibly light and flexible, they look great too!"
Litelok has also partnered with Yellow Jersey to offer worldwide theft protection for bicycles – so long as they've been secured by one of its locks. All Liteloks are made in a high-tech factory in Wales.
The crowdfunding page/more and more information can be found here:
Already stocked by Evans Cycles and a number of IBDs, Gold rated locks are already available to the trade.
Retailers who are interested in stocking the brand can make contact at www.litelok.com.