25 new cycling arteries for development mapped out in London as safe infrastructure rises
25 corridors with potential to make a significant impact on London's cycling landscape have today been mapped out by cycling commissioner Will Norman.
Using data analysis the map forecasts likely ridership and maps out where demand is surging. Having such a wealth of data now provides a solid comeback to past claims that people don't, or won't, cycle if infrastructure is built.
The now identified corridors, seen in the image above, spread from Brentford to Heathrow in the west, to Dagenham Dock to Ilford in the east, Highgate to North Finchley in the north, and Streatham to Oval in the south.
Crucially, it is now possible for TfL to tie funding streams together to provide better links from borough to borough, hopefully halting half-hearted or pet schemes, says the LCC.
The announcement comes as part of new data published in a Strategic Cycling Analysis document which has also revealed that usage of the Cycle Superhighways and Quietways has risen 56% since 2014.
The document suggests that notably increases have been seen across the city. These includes a 54 per cent increase in cycling along the East-West Cycle Superhighway from Parliament Square to Tower Hill, a 32 per cent increase along the entire North-South Cycle Superhighway, and 56 per cent increase in cycling along Quietway 1 from Greenwich and Waterloo, since 2014, before the routes were established.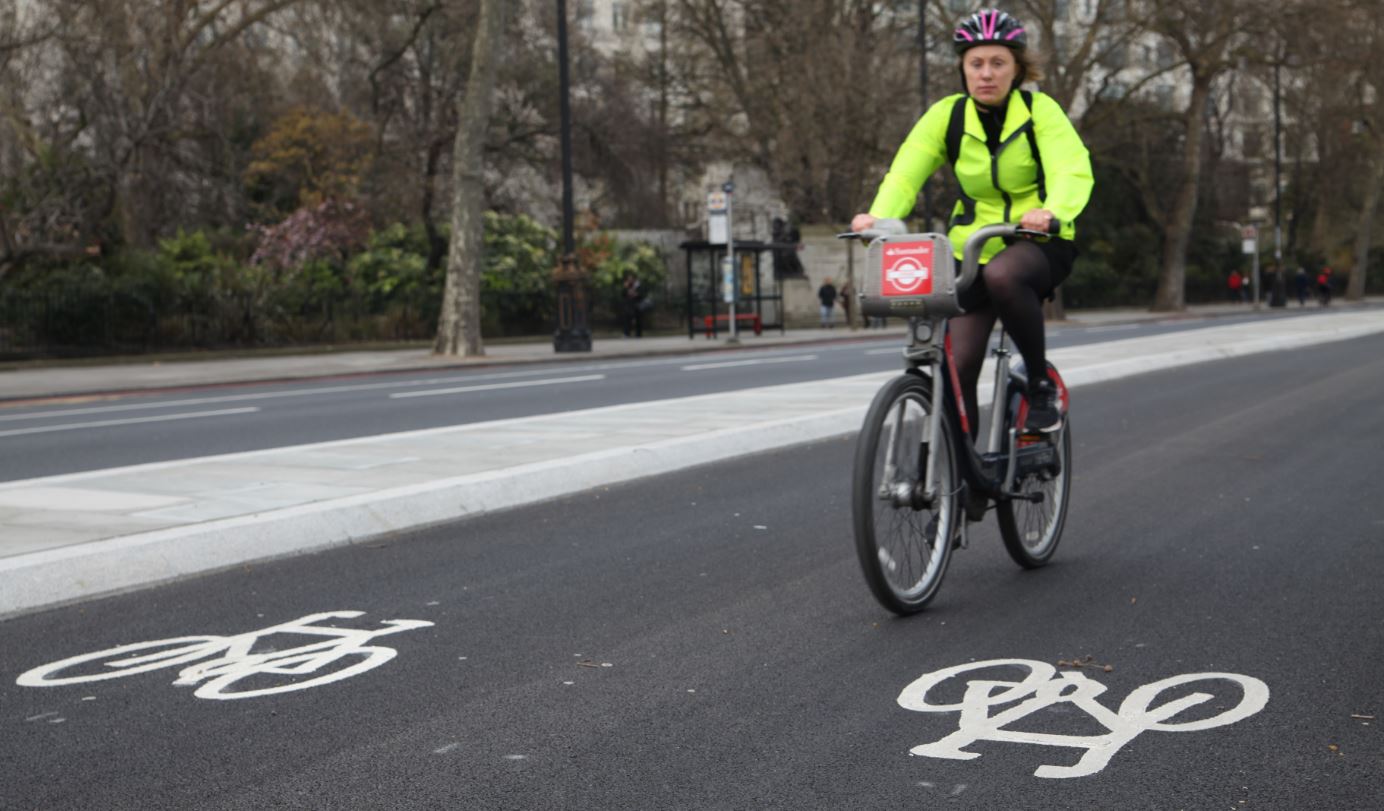 In total, more than half a million kilometres are ridden by cyclists on the average day within central London, a rise of seven per cent in three years, and across London there are 670,000 trips made – the same number as on the Victoria line. At the busiest spot on the network, at Temple on the East-West Cycle Superhighway, a total of 12,572 bikes were counted each day. Kennington Park on CS7 saw 11,155 cycles and Blackfriars Bridge on the North-South Cycle Superhighway saw 10,276. There were 16 more locations where more than 5,000 cycles per day were counted.
At present levels, Mayor Sadiq Khan has allocated £154 million per year to investment in London's cycling ambitions. A new Cycling Delivery Plan is now set to be delivered in Winter further outlining where investment will be made.
Will Norman, London's Walking and Cycling Commissioner, said: "We're committed to improving cycling provision right across the capital as we work to make physical activity a bigger part of Londoners' everyday lives. And while we are working hard to build new Cycle Superhighways and Quietways now, it's also important that we look ahead to expand the cycling network and create the next generation of routes. That's why we've using this ground-breaking analysis to identify the areas of greatest potential for cycling, and why we'll be working closely with the boroughs to deliver schemes that help continue this spectacular growth in cycling for many years to come."
The 25 priority corridors are:
Kentish Town – Wood Green
Camden Town – Tottenham Hale
Dalston – Lea Bridge Road
Hackney, Mare Street – Shadwell
Greenwich foot tunnel – Hackney
Stratford – Ilford
Leyton – Barking Road
Canning Town – Barking
Manor Park – Woolwich Ferry
Ilford – Dagenham Dock
Greenwich – Woolwich
Rotherhithe crossing – Peckham
Old Kent Road – New Cross Gate
Deptford – Oval
Oval – Streatham
Vauxhall – Clapham Common
Chelsea Embankment – Clapham Common
Pimlico – Putney
Clapham Common – Mortlake
Teddington – Twickenham
Hounslow – Heathrow
Shepherd's Bush – Southall
Fulham – Wembley
Kilburn – Edgware
Highgate – North Finchley