Luck shoes builds powermeter into performance cycling footwear
Spanish label Luck has developed a new shoe platform which seats a powermeter within the shoes base.
Said to deliver information accurate to within 1%, the system can be placed in just one, or a pair of shoes at a cost of €200 each on top of the shoe's base price.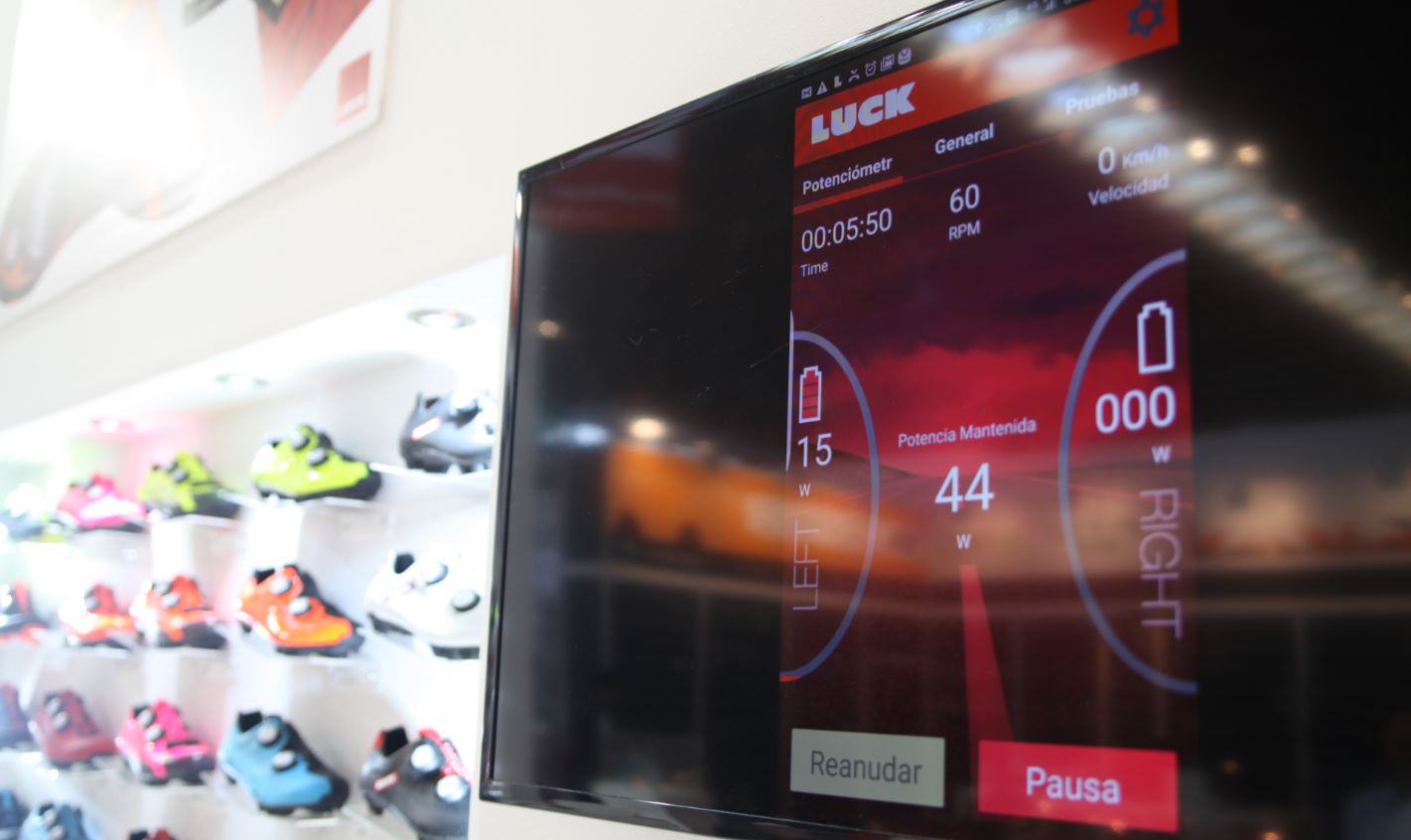 Director Juan José Pascual said of the system: "It connects the cyclist through several chips in the shoe, which link the on board computer. With millimetric accuracy the rider can read real-time cadence, speed, heart rate and the watts generated by each pedal stroke of each rider, from 0 to 4,200. All information is relayed live on screen, allowing the rider to adjust their efforts quickly."
Able to be used across multiple bikes, the no-installation system transmits data via Bluetooth and ANT+ and calibrates automatically.
Having just set up in its first UK partner store, Luck shoes is currently exploring new European business opportunities. As part of the brand's pitch, Pascual's label offers a custom shoe program across ten of its models. Measurements will be taken at the dealer and sent for manufacture in Spain. This premium service takes one month from fit to delivery and shoes can be custom designed to the customer or shop's preference. Only natural rubbers and leathers are used.