Editor's Comment: Talking round the last of the electric bike naysayers
Last week I received an email from the past. Not literally, of course, though if you'd have asked the cycling businessman of today to put a date on it I expect many would place it, at the very latest, five years ago.
"Stop covering electric bikes, or I'll unsubscribe," began the chain of three emails. In discussing the matter with an industry colleague they presumed I'd deleted the message and moved on with my day. I'm not that smart and honestly, I was left genuinely inquisitive as to how in 2016 such a train of thought still exists – and it does.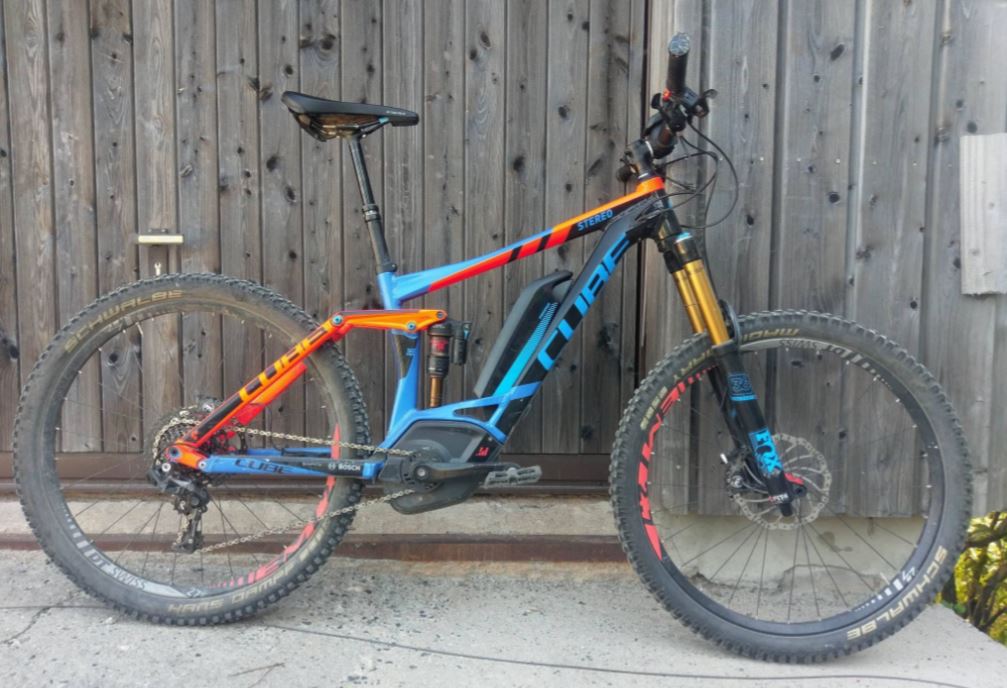 I'll admit, when I began writing about the cycling industry ten years ago, I too had an air of scepticism for the electric bike. At the time cheap imports from the far-east were carving out a lasting and unwarranted poor reputation for quality. The vast majority hitting Europe at the time were unsightly, ran on heavy, low-quality lead acid batteries and formed part of an often badly thought out package if you wanted the bike to handle as you might expect it to. If you were in the business back then, you unfortunately may have timed it wrong. Those that were, and survived, to this day curse the lasting reputation damage poor quality has on trading.
Based in the UK, where the power-assist bike has taken a long time to carve out its place in the market, especially in comparison to our neighbours on mainland Europe, it was hard to envisage the potential of the market. Year after year I'd speak with e-industry figureheads; "this is the year," they'd say. Despite growth, it never quite materialised in the way they'd foretold. Indeed, with an average sale price of just €300, question marks remain on whether this will indeed "be the year".
But times are changing, fast. In China it has been demonstrated that a consumer will buy an electric bike over a car. That, understandably, has the motor trade scrambling for answers. In many parts, the electric bike is now being manhandled out of many Far-Eastern cities by an over-zealous police force, we're told. Indeed, some quite absurd headlines have hit local news blaming electric bikes for hundreds of KSIs on the roads. You read that right, the authorities are saying e-bikes, not cars, are killing hundreds. One headline I crunched some time ago would have involved 1 in every 125 of the population involved in a KSI with an e-bike. Consider the population size and the propaganda is startlingly obvious. Somebody, somewhere is worried about urban mobility behaviour change. Other more accepting forces are wading in to grab their own share of a fast growing pie.
That's digressing a little, but the point remains; the electric bike is now an unstoppable force and if you don't know it yet, your head is in the sand. In the present climate, that's a dangerous place to be.
"You should put a little motor on your logo," continued retailer X as I tried to fathom his objection to the emergence of what is simply another off shoot for our spoilt-for-choice consumer. (<-save that link for later). Perhaps we should redesign, but it'd surely be integrated into the frame and make next to no difference to the aesthetic… is something I should have argued in hindsight.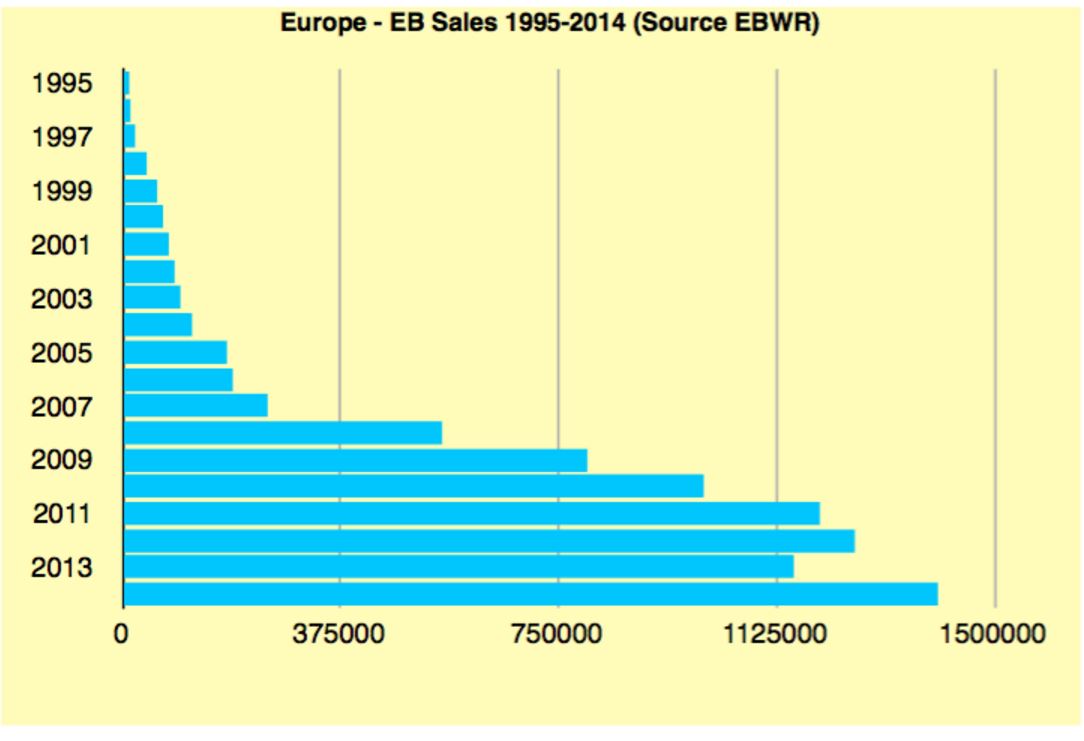 Am I suggesting we should all take an interest? Of course not, this is but one opinion in a diverse global business. But when market study, upon market study, upon market study points to an increasingly rare opportunity for the business, it simply cannot be ignored. On this particular website the ratio of electric to "traditional" bicycle coverage has tilted toward the former of late. We've even introduced a dedicated section for electric vehicles, which means not only do you not have to unsubscribe, but you can actively avoid e-bike content should you choose.
Being truthful, the ratio perhaps needn't have tilted so much toward pedal assist. The headlines are our own for the choosing. An increasing trend, however, has been for companies to flag up their e-bike news. It's a departure from the norm, an exciting opportunity for their business and very often a fast accelerating chunk of new cash flow.
Take the Accell Group. 43% of turnover is now pedal assisted. That's trade on top of pedal cycles sales, not all segments of which are excelling. Meanwhile, Cube have gone from 3 to 104 SKUs in a matter of three years.
So, let's talk about the opportunity.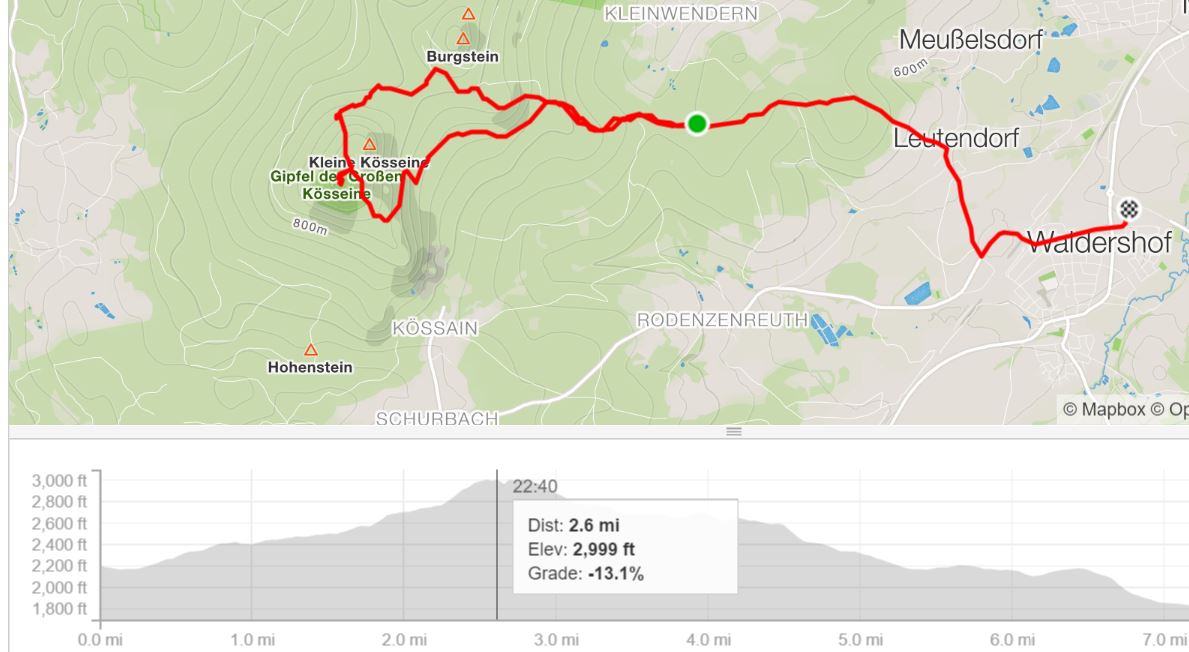 In what will undoubtedly prove an unwise move, here's my Strava data from a recent ascent. Fast, right? I've no right to brag, that ascent was aboard Cube's new 160mm Bosch-powered Stereo electric bike. I apologise for an accrued KOM and assume that will be stripped in due course, but that's another topic entirely…
Running on a tight schedule due to early afternoon flights, we set out straight after breakfast. What the data here won't tell you is that the 550 or so metres of climb to the summit took in some immensely rooty singletrack and rock gardens. Unless hopping up on the back wheel of a trials bike, mountain bikers would have no business ascending this section. But we did. In just over 20 minutes, without breaking a sweat and all with ear to ear grins knowing that the option to take the fire road more than once in a day is entirely plausible.
With the incentive of cake at the summit our clan of bike journos would have eventually made the peak on our own steam. But it would have taken, at best, three times longer. Maybe even double that, for me.
"Last time I attended a brand's demo I ascended and descended a mountain once in one hour 20 on my own steam. On the electric bike I hit the peak three times in one hour 40 and enjoyed three different descents," one dealer visiting Cube told us en-route to the airport.
That was echoed by Cube's CEO who recounted a journey over the Austrian and Italian Alps.
"My better trained friends were up ahead and I spent too much time watching their rear tyre instead of the view. I'll never turn pro and have no ambition to. There's a bulk of riders whose reason to cycle is to take in the environment around them and that's a customer I can associate with and one we'd like to help," said Marcus Pürner.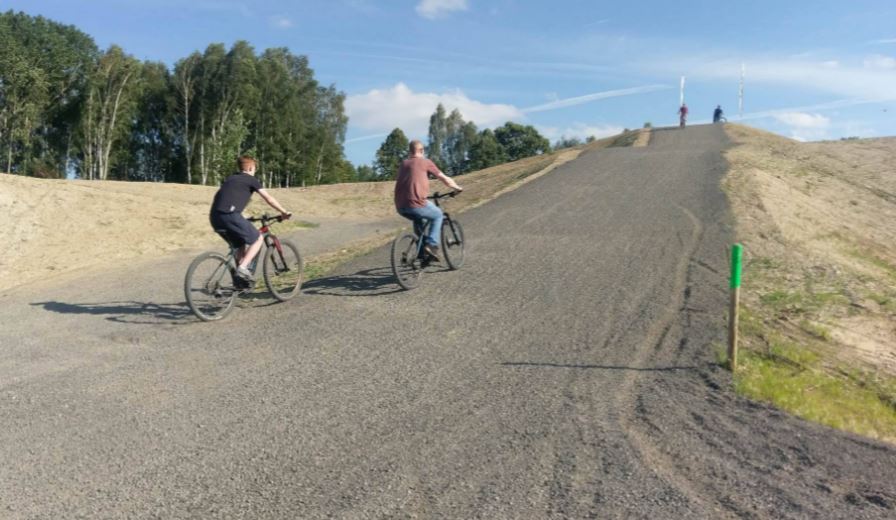 The potential for squeezing in those twilight rides after a long days graft aside, these anecdotes scratch the surface from a business point of view.
We're told that cycling represents 10% of Germany's tourism income and with electric bike sales rapidly growing, the curious are being converted into sales. Pedal assistance brings something new to the table for the family, regardless of age or fitness and for the tourist too. Gradually being recognised is the ability of a little assistance to bring the family together on bikes.
Take this scenario; three out of four in a family want to ride a standard bike while visiting new horizons. Like too many, perhaps they're still unaware exactly what an e-bike is, let alone where to find one. Chances are those holiday makers will end up aboard a tour bus, rickshaw, boat or gondola, depending on where you are in the world. Sure, peer pressure may win over, but that fourth wheel may carry resentment up the hill with every pedal stroke and ultimately limit the experience of the three. The opposite may be true, they may revel in the achievement. But what if they never find out?
If your business has a fleet of ten hire bikes, make sure two are electric, just to cover all scenarios. Instantly, your drop-out rate comes down.
Is, or could your business be within range of an achievable spectacular view? The often referred to "e-bike grin" is achievable within metres of the shop. Explain the benefits, put the advantages into context over the potential customer's past experiences of cycling and all of a sudden this is seen as an entirely new experience. And it is exactly that. Just as sport cycling and commuter cycling are entirely different things, the electric bike is nothing more than just another segment for an often overly complicated marketplace for the consumer. The difference is, this one you can sell to those who "don't like cycling".
The potential for the bike dealer doesn't stop here. An electric demo fleet is a serious investment, but time and again this segment demonstrates a knack for turning early cynicism into a lust for more. Apologies for sounding like a salesman, but as far as investing in demo bikes goes, the modern electric bike is exponentially more likely to deliver a sustained long-term return on investment. Model years are inconsequential to the non-cyclist, giving your pedal-assist fleet a longer lifespan. You might even sell a few as a result of being the local trailblazer.
As far as running costs go, recently profiled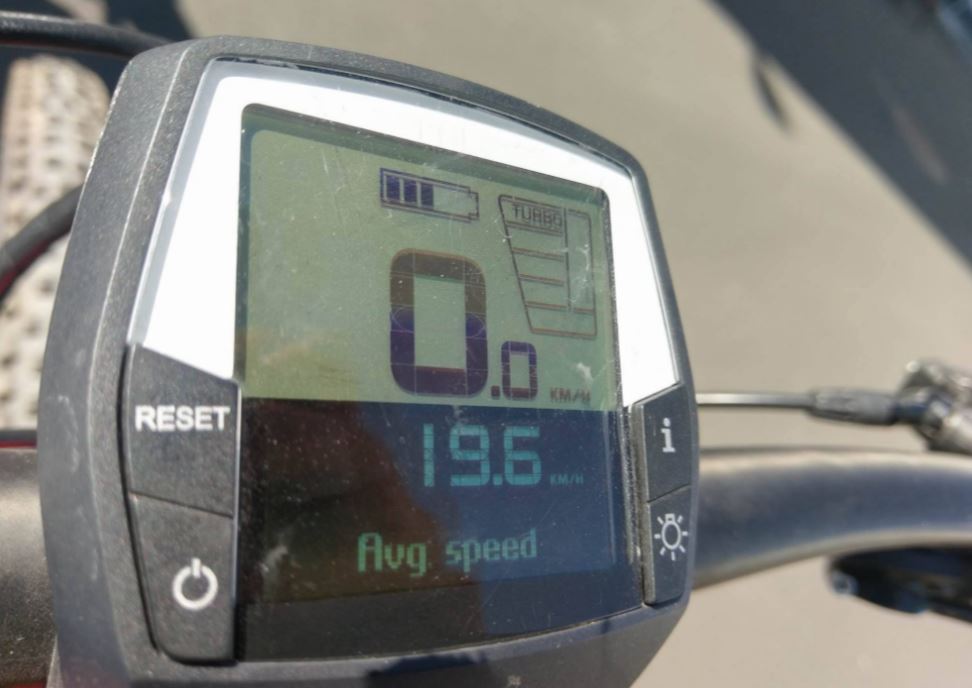 specialist Justebikes calculates that "you can run a typical road-going e-bike for 900 miles for roughly the price of a first class stamp.
When it comes to sales, the e-bike of today is designed with low-maintenance in mind and, with training, faults are diagnosed quickly and efficiently on your store's computer. That's a specialist service that you can tie to your shop and therefore an opportunity that workshops should be jumping at. As discussed by LEVA's Ed Benjamin, there's plenty more services the specialist can tie to their store with this new custom.
Urban Mobility and logistics
What's that got to do with the bike shop? Well it turns out, everything. In one form or another, cars are being removed from cities around the globe. Continuing the theme of head in the sand, Royal Mail, for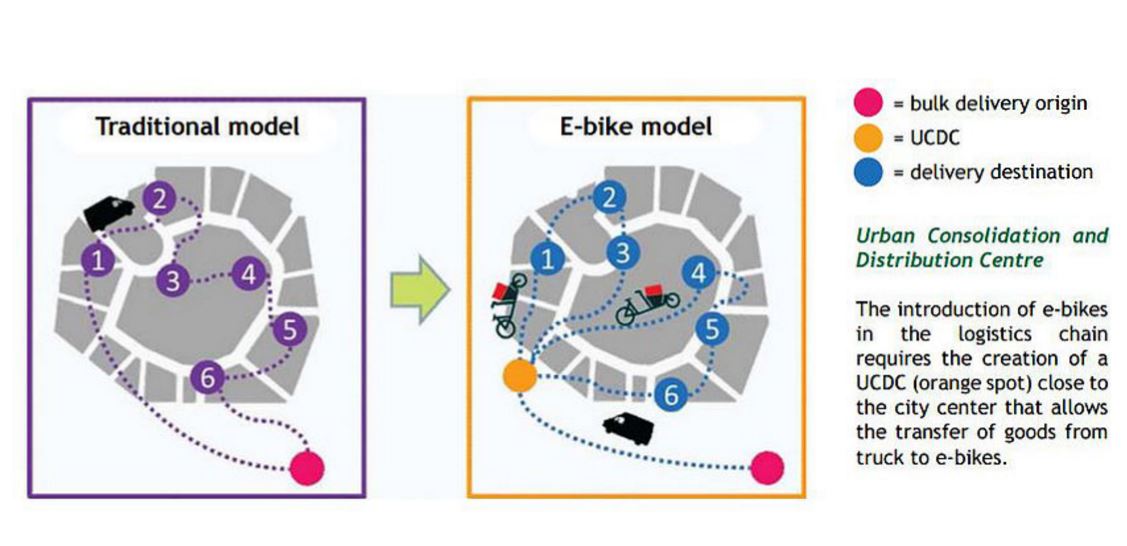 example, has the UK's largest van fleet. 49,000 of them on the roads and next to no intention to change the way these deliver in dense urban environments. It's competitors, however, have long been utilising consolidation stations and the ability of the cargo bike. In flatter cities at least, cargo bikes are proven to save logistics costs.
"In the city of the future I think cargo bikes, whether assisted or not, have a strong potential," said Cube's CEO. "In ten years' time, the big city won't have made life easier for the car. So this, alongside e-MTB, in particular, are two areas where I foresee culture change."
The manufacturers are building for it too. Set for a Eurobike debut, Bosch is to announced a Y-cable linked dual battery set up for cargo bikes. With Deliveroo's staff striking, might there be an opportunity for you, the bike shop, to introduce local restaurants, couriers and even service professionals to a new way of moving?
"We've architects and nurses who can now visit more sites in a day and save money doing so, electricians, bankers and of course couriers too. The demographic is really broadening," said Justebikes owner James Fitzgerald in our recent profile.
Remember how last week that local club rider and part time 'engineer' haggled you down on Dura Ace for his manufacturer direct bought bike, because "you're ripping him off?" But the next day, a Tiagra level customer paid full price and left a tip, because they aren't really a cyclist and they just need their bike back quickly to make the journey to work?
Perhaps that scenario hasn't hit your shop yet, but all the same it's worth asking which customer offers your business more value, regardless of the official RRP. The latter, in most cases, represents the available opportunity for those selling electric bikes, though perhaps with greater potential to retain a solid margin. The demographic is immensely more likely to appreciate your service, because they couldn't begin to handle the job themselves, nor would they want to. For the most part, they don't already have all the gear either and they're in your shop.
At a time where the industry is in dire need of converting the non-cyclist in order to turn a slump on its head, getting partners, kids, grannys, friends, or assorted tradesmen's bums on saddles is more crucial than ever. And here's your chance.
For more reading on the potential of the electric bike market, you can read reports, opinion and specialist education all right here under CyclingIndustry.News' dedicated electric bike section.