AI expert shares formula for micromobility and sharing service success
The city funnel is grinding to a halt. Micromobility, it is generally accepted, must progress in order to create smooth city flow, but change isn't coming as fast as may be required. CI.N interviews urban mobility, sharing and artificial Intelligence expert Tom Nutley of BICO AI on what transport and urban planners must do next to mobilise the population…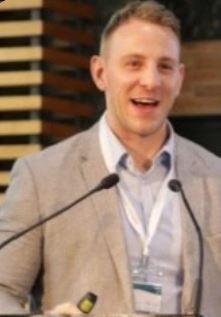 So first, for background, tell us about your role in the mobility and AI businesses:
I have been involved in shared mobility for the last four years since joining BICO AI in 2016. BICO AI provides operational software, driven by AI, to optimise shared mobility operations such as rebalancing (or redistribution), maintenance and battery swapping. Our work with several of the largest shared mobility systems in the world such as Paris, Barcelona and Mexico City provides insight into the impacts that can affect the performance of these systems such as weather, seasonality, events, traffic conditions, as well as random events such as transport strike and the COVID-19 pandemic.
By assessing the changes in ridership, rental patterns and the supply vs demand we are able to not only the impacts, but also the potential cause and effects, enabling prediction of what future utilisation and operational requirements may look like.
What comes next for European bike share schemes as the services and AI evolves?
Europe has always been the epicentre and leader of public bikeshare systems due to its PPP approach, large systems sizes and long-standing systems such as London, Paris and Barcelona. Over the last few years there have been many disruptions to the share industry on a global scale from the launch of the dockless model, led by Chinese companies Ofo and Mobike, the scooter boom and the transition to Electric vehicles. Although these have been disruptive to traditional docked model they have also shown the positives of utilising this approach and as cities across Europe and the world look to reduce congestion and pollution, bike share leads as the most reliable, sustainable mode.
The hope is that the funding seen for large European systems is followed in the U.S., Latin America and other areas to support the growth and operations of these systems. This is only amplified with the current pandemic as commuters and citizens look to maintain social distancing protocol. Traditional public transport systems offer little help, yet bikeshare and other micromobility modes do. I expect an increase in usage as we return to pre-COVID normaility, as well as cities using the evident benefits shown by cars being off the road to implement more policies, funding and infrastructure to support cycling and bikeshare.
Opinion is divided on whether hire schemes have a delayed effect on actual retail sales of bikes and e-Scooters. Is it easy to foresee shops benefiting from improved share schemes?
As with all shared experiences, they create the opportunity for people to trial a product prior to buying. It is no different with bikeshare or scooter share; each provides a gateway to mobility which can lead to purchasing of products. Although, bikeshare systems are generally commuter-centric, getting people back cycling will likely have people buying their own bikes for leisure, or for back home. This has been accentuated with the recent virus where it is nigh on impossible to order a bike without waiting weeks due to the demand created by COVID.
We are seeing unfamiliar players enter the bike industry space, including big private equity cash and car makers – has the bike industry got to defend its territory somewhat as the specialist in smaller mobility options?
Disruption is essential to ensure significant developments are made to benefit the industry, however as we have seen with the recent Uber agreement of moving Jump bikes under Lime, and the subsequent images of hundreds of bikes being demolished there are always casualties when larger companies and large amounts of venture capital are involved.
This is where it is essential for new entrants and operators to learn for history such as what happened with Mobike and Ofo and potentially what we are seeing within the scooter market, that sustainable transport must utilise sustainable business (and operational) models to ensure that bike sharing isn't lost in the arm wrestle of larger companies and VC. Ultimately, the more focus on bikeshare and other micromobility modes is hugely positive, it allows more policies, funding and adaptation at a political level to further the development of this industry and maximise success.
So, why is such drastic consolidation still happening in the sharing world?
Like all industries, revenue is critical to the success of each market vertical and with a large number of 'players' available in each city it can be a race to the bottom to gain market share, and whoever has the most cash wins the race – which isn't always at a benefit to the market, city or end users.
Consolidation is necessary to ensure sustainability of businesses and the market, as well as maintain a standardised level of quality, operations and pricing across the industry. As traditional transport and car companies look to add additional solutions to maximise their success we are also seeing companies with the level of capital possible to allow mergers and acquisitions to materialise.
Subsidy can seemingly be key to success of other transport forms – to what extent has a Government got to apply the same thinking to see a change in mobility?
Cities and governments need to see that bike sharing, and other shared mobility modes are an essential part of the wider public transport network and one that can facilitate cities' targets on reducing pollution and congestion. To my knowledge, there are very little to no public transport modes from buses, metros and tubes that are making a profit and not heavily subsidised. The funding gap between each of the aforementioned modes and bike sharing is huge and needs to change, cities need to go big with their systems to effect the change that cities need.
With the current pandemic removing cars from the road and cities across the world seeing the benefits of reduced car usage in a few short weeks, now is the time to take action and make temporary cycling infrastructure permanent, plus add policies to maintain the modal shift that we have observed back to cycling and walking.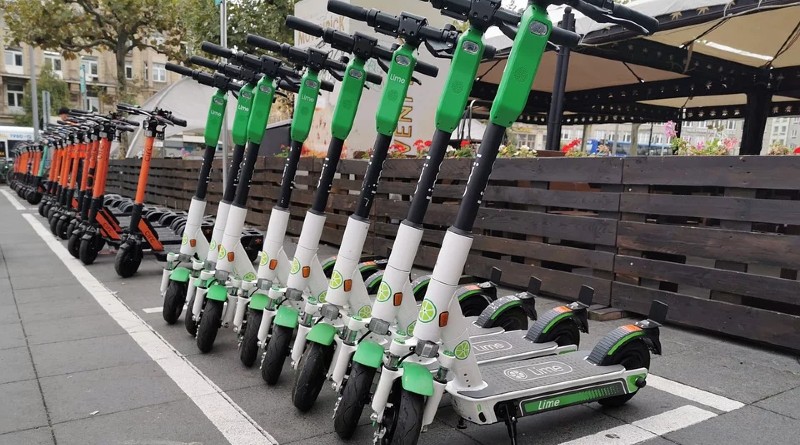 Is there a bigger window of opportunity for bike retailers here, perhaps in their mechanical skills?
A collaboration model has already been seen with dockless bike sharing and scooter sharing companies, as well as some social enterprise initiatives across several schemes. Bike retailers' expertise and equipment availability, especially in regards to maintenance would be of huge benefit to sharing systems to allow a wider network and output of fixing broken bikes.
There is also the potential to collaborate for skills training, plus creating a sustainable commercial flow of people using shared mobility modes and wanting to own their own vehicles (or at least equipment). Currently the bike and scooter sharing and larger cycling world are relatively fragmented, when both are trying to achieve similar, if not the same goals. This creates fantastic potential collaboration opportunities that should be further facilitated by both parties.
In terms of wider mobility – what's likely to play out in cities in the next five to ten years and what's the driving factor?
The driving force is the impact if we do not change. The ever-present information and statistics to the impact of our over utilisation of fossil fuels is worrying and fast becoming one that we will have no return from. It is in our hands to make the small changes to create a large ongoing effect for the benefit of our planet. It is much less about size vs available space and more to do about repurposing, change of infrastructure, sustainable option availability and knowledge.
The likelihood, especially as we emerge from COVID-19 will be a significant modal shift from a car dominated to a people dominated space where cycling and walking take precedent. There will also be a huge shift to electric modes. Cities should be built for people, not for cars and that is something that should be the driving force over the next decade.
When it comes to business and logistics, there are further trends becoming obvious – what have you seen?
As with public use, there has definitely been a modal shift to cycling in several markets, most notably logistics. Companies large and small have begun to utilise bikes and cargo bikes to navigate urban areas more quickly, from DHL and Amazon to smaller street stalls. This is due to the improved speed, efficiency and cost savings that this mode represents. I expect this to proliferate as logistics companies look to again improve their delivery times and services moving from next day, to same day deliveries.
From a consumer perspective when opting how to move – what factors are key?
Time. Everything from convenience, money or other factors are directly related to time. In the modern world, time is crucial, and the more time that can be given back to a consumer the better, but if there also additional benefits such as health improvements, positive impacts to the world and its cheaper at the same time then this makes the decision making process easier for the consumer. This is where bike sharing services can suffer due to lack of policy, investment and infrastructure because the demand for these services always outweighs supply. This restricts this mode of transport's opportunity to be seen as reliable compared to buses and tubes. That must change.
Could multiple linked transport forms be the winning combination if invested in?
Mobility as a Service (MaaS) is not a new concept but is already, and correctly so, being perceived as the winning combination. The issue to implement, sustain and optimise this service to each city is not necessarily investment, but more what approach should be taken as many are available.
There are city-led projects, privately-led projects such as Uber and Lyft's approach (known as the Walled Garden), or collaboration between the public and private sectors via Public Private Partnerships (PPP's). Each can be successful in their own right. One of the key issues preventing each approach moving forward is issues with data sharing, whether it is consumer data, or information that individual transport modes see as revenue critical.
This is what will hold back the large-scale integration of such projects; each stakeholder needs to get their own piece of the pie. In terms of investment, the focus needs to be on incentivising people to change the way they travel, to make it economically and financially viable to move away from personal car ownership. This is likely going to be a not too distant reality for urban areas such as London, Paris and New York. However, for people that live on the outskirts of these areas, or in more rural communities, the question still remains how they will be integrated into the larger MaaS picture.