Mini-Holland will go ahead as judge rules in favour of Waltham Forest development
An attempt by the E17 Streetsforall group to block Waltham Forest's planned "Mini-Holland" active travel development has been thrown out by Mr Justice Holgate.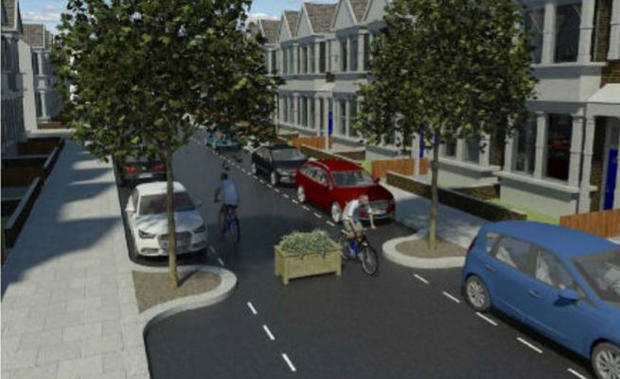 The victory for cycling and walking infrastructure comes in an area of London that has a lower than average level of car ownership, but remains nonetheless often subject to traffic jams. The project's goals are outlined here and include the improvement of town centre spaces and condemning local rat runs abused by cars to the history books:
Justice Holgate further added that an appeal against the ruling would be refused. He said: "The way in which the application is made shows the unfortunate tendency in this case for the claimant's argument to shift."
E17 Streetsforall representative Sarah Williams will now have to pay £12,000 in court costs. Don Mapp, who runs e17streetsforall.co.uk, has previously challenged the council over a controlled parking zone, claiming that the highway passing his home was part of 'his road'.
The campaign, which largely objected to space for cycling, spurned a parody Twitter account that eloquently pointed out many of the flaws in the current car centric design.
Contrary to evidence suggesting such active travel developments are actually positive for business, the campaign suggested that businesses will be harmed by the development.