Local and loaded with stock, MiRiDER IBD recruitment kicks up a gear
Hand assembled right here in the UK, MiRiDER of Wigan has been a perhaps under the radar success story of the e-Bike marketplace, not only for its keen price point, but also backing of a big family business. Sales Director Matthew Higginson plots the path ahead…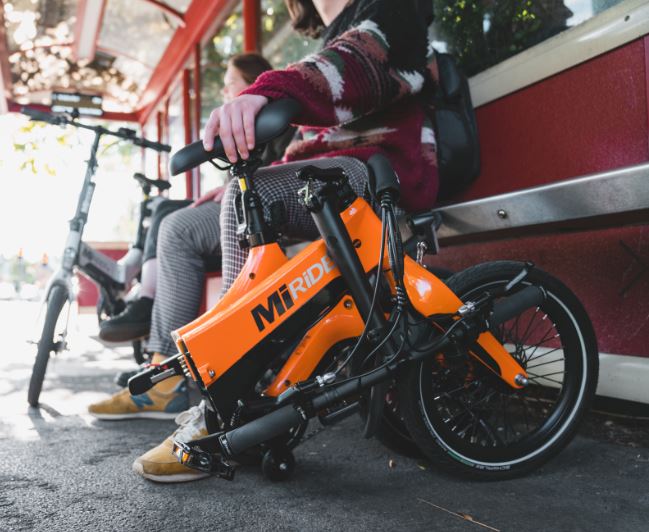 The micro-mobility market, touted by the big banks as the key to changing the way the world moves, is now in full swing. For those of us who can fairly be called cycle trade veterans the pace of evolution has seldom accelerated at anything like the current cadence and, arguably for the first time, political will seems to be shifting in favour of small vehicles, albeit slowly.
In the midst of this has come a flurry of new brands tapping both into the direct sale marketplace and, where greater consideration has been given to after sales, the direct to dealer market. One of those that services both channels and has made a success of a homegrown assembly of a proprietary design is MiRiDER, part of a Lancashire business group run by Mark Higginson.
The entrepreneur behind Disklok, Festive Lights and DRi BOX, Higginson's family firm has newly expanded beyond its Wigan Distribution Centre adding an adjacent 7,000 square foot facility from which the business moves to market its all-conquering electric folding bike. The single SKU is called simply the MiRiDER One and is carried in three vibrant colours.
This new space will provide up to ten build bays, pack- aging, parts and accessory storage, product development,  test track and showroom. Another key element to the new facility is the ability to offer the dealer network open and training days along with servicing options for MiRiDER retail customers.
MiRiDER will continue using its parent company's distribution facilities to a very high standard," states fellow family sales director Matthew Higginson. The bike retailer is firmly part of the business plan and indeed a network of 60 shop partners already carry the One across the UK, Isle of Wight and Ireland. "We do have ambitions to fill territories which are not represented, such as across the midlands, the north east, south east and Wales," we're told on the notable gaps on the map.
There is an ambition to move 3,500 of the electric folding bikes from the assembly line via both direct sales and  an expanded retail showroom networks this year, so the operation is larger than many may at first realise. There is apparently a misconception that the bikes are shipped in whole from the Far East, rather than built and backed right here in the UK. Given the current stock crisis, those with that in mind may have missed a trick with e-bikes available at good levels throughout the pandemic to date.
Higginson says: "There was a large commitment made to our frame manufacturers late in 2019 to early 2020, so the stock levels in 2021 are very healthy, at this point in time. Our sales rates are following the predicted trend with circa 50 units per week being built, then dispatched direct and to the retailers. The business is experiencing the upswell in demand from those enjoying the bikes for leisure rides, however the commuter segment has yet to return with a vengeance."
The ordering factors in new accounts joining too, with minimum order quantities as low as a single unit, though free delivery comes into play with a trio of e-bikes. "We are in a great position to welcome new dealers and be confident of supporting a commitment to the MiRiDER brand," he adds.
With the assembly right on the doorstep customisation has steadily entered the picture. Recently MiRiDER offered two special editions which feature Camo and Union Jack  frame wraps, off road tyres and a comfier seat. It is apparently within the roadmap for the near future to offer  upgrade options for shops wishing to offer a touch of personalisation to clients. Though the parent company is much larger, a dedicated team service the requests of the e-bike label and further staff additions are due to enhance the client experience from build to after-sales soon. With investment in the business being furthered in the  firm's third year we're keen to understand why the MiRiDER product should stand out in a swell of electric folding  bikes fighting for attention.
Higginson says: "The bike frame we use has been engineered exceptionally well using a unique die casting  process. This provides great strength with the ability to  use Magnesium alloy and gives a cool-looking frame design too. Our in-house technical abilities are strong with vast experience in bikes with particular skill sets derived from the aerospace industry. This allows us to be agile, pro-active and reactive to the future market. We have several like-minded partners who allow us to furnish the bike with great electronics and hardware – this is evident with our fast growth and 4.8 rating on Trustpilot."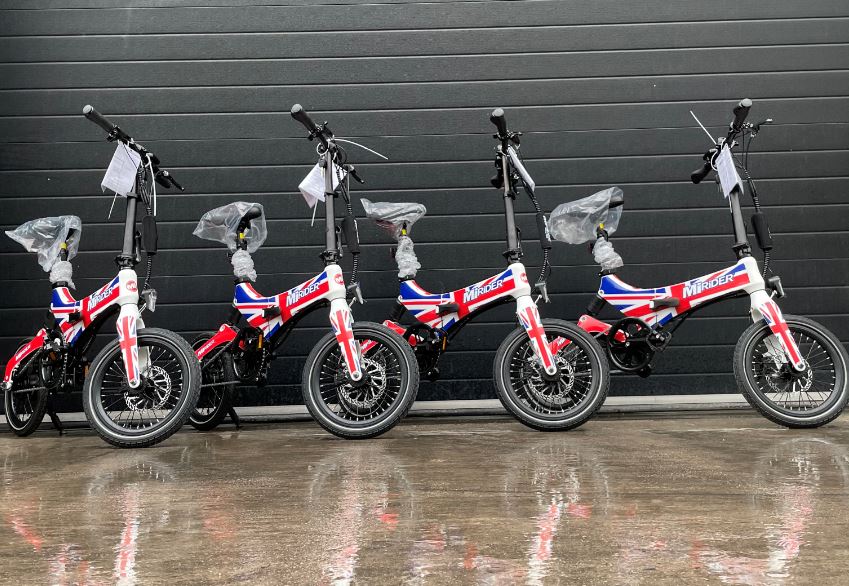 Aside from the positive public sentiment from customers, the brand has begun to get noticed in the  consumer press. Thus far it's been carried in specialist e- bike mag Cycling Electric, a range of Immediate Media titles including Bike Radar, Tech Radar and Tech Advisor, while digital platform eBikeTips scored the bike 4.5 out of 5 stars when their editors took a One for a spin.
That strategy to gather a mix of cycling and non-cycling press has been deliberate and may even tilt further in future to include the influencer market. Should any of  CI.N's readers have a large social media following MiRiDER is keen to explore partnerships, as well as link ups  with local authorities keen to get the e-Bike in front of end-users.
So,what's the long-term view for MiRiDER? "Without  giving too much strategic information away, our long- term ambitions would be optimistic for such a new  company, but very achievable for the structure we have built. We have our eyes set on domestic manufacture and a distribution network across Europe and the US with various forms of e-mobility. It will take a little time to achieve this, but with the knowledge and drive shared within our group of companies, this is a exciting period for the brand to execute," concludes Higginson.
To become a MiRiDER retailer head to www.mirider.co.uk/become-a-retailer/