New Products: Shimano's footwear and pedal portfolio, Elite marks Giro and 3T's Squareo Fundi fork
The product launch pace is picking up as we motor into peak riding season. Hitting our inbox this week we've aero enhancers for the gravel path from 3T, celebrations of a Giro success from Elite and a fresh Shimano collaboration with the Athertons.
Shimano's footwear and pedal additions
Built for downhill and enduro, Shimano has brought forward a series of new pedals and footwear, many of which are built around feedback from the Athertons.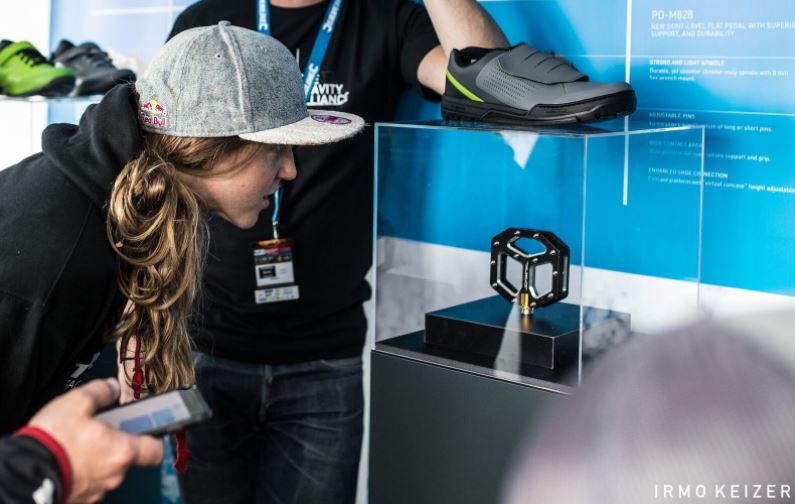 Shimano footwear expert Falk Schlienz – "We've had flat pedal shoes in our line-up for many years but we've found that more people want flat pedals for more difficult trails or for e-MTB riding so we've brought in a range of flat Gravity shoes. We designed them together with our flat pedals so we can completely focus on making the system between the foot, the shoe and the pedal as natural and as connected as possible."
Now the flagship of the off road portfolio, the AM901 has a revised upper, designed to reduce water ingress and offer a quicker drying time. A bolstered toe adds molded protection, while a quick lacing cord further tightens the shoe to the contours of the foot while keeping the elements at bay.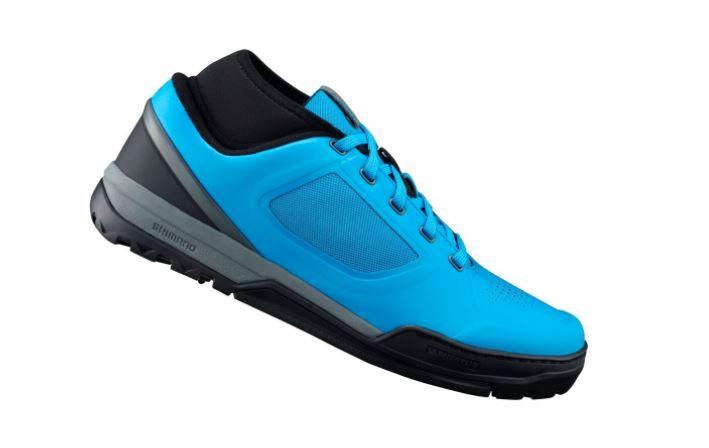 The ultra-grippy, high traction rubber sole makes walking easier and improves contact with the pedals. A handy pedal channel on the sole behind the cleat creates a stable pedal connection when clipped out. At 400g (size 42) the shoes are best paired with the 546g Saint M820 SPD pedals.
Completely new for 2018 are two dedicated Gravity shoes. The top-level GR900 shoe shares many of the outstanding protection attributes of the AM901, such as the asymmetric raised ankle collar, armoured lace shield and molded toe cap, but the difference comes with the GR9's simplified sole construction. Not only does your customer get superb grip and improved walkability from the Michelin rubber outsole, but the GR900 is 35 grams lighter than the AM901, weighing in at 365g (size 42). The GR9 is best paired with the Saint M828 493 gram flat pedals.
Shimano's revised Gravity pedals feature one Saint-level SPD option, three flat pedal options at Saint and Deore XT-levels, and a non-series option, all designed to fit perfectly and offer optimum pedaling connection with Shimano´s Gravity and All-Mountain shoes.
Available to the trade are:
Footwear – SH-AM901, AM701, GR900, GR700 and GR700 Women
Pedals – PD-M820, M828, M8040 and GR500
ST Fundi disc fork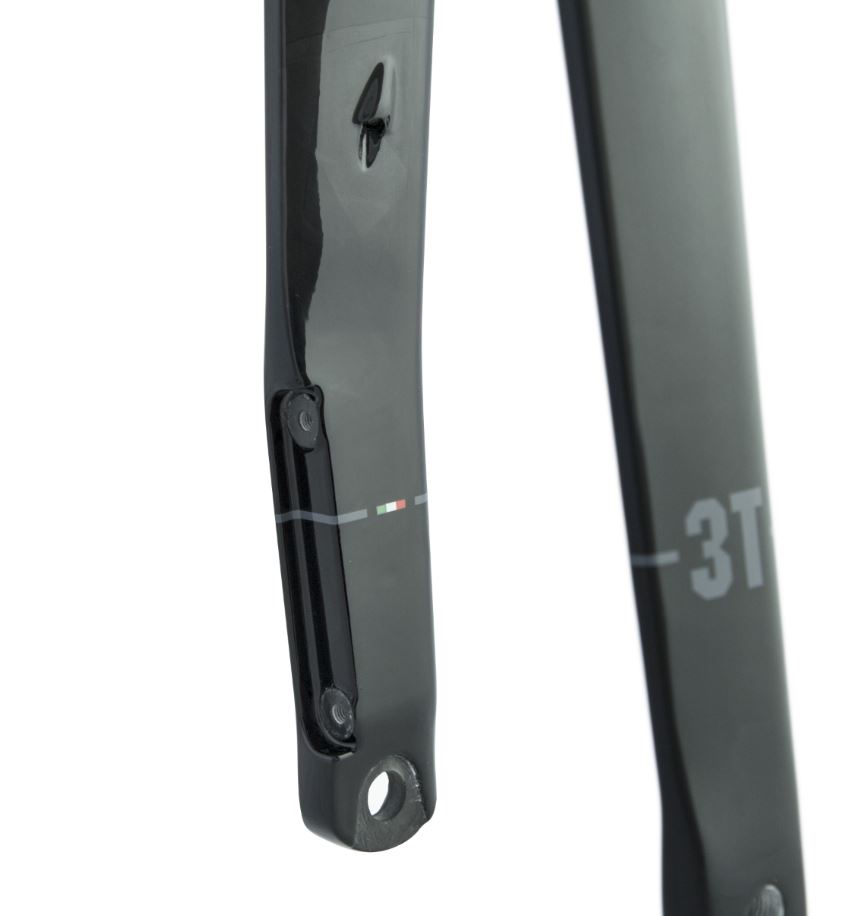 Drawing inspiration from the sought-after Exploro aero gravel bike, 3T has come to market with a fork designed around the same Squaero tube profiling.
The 700c Fundi fork is aimed at road bike riders that have moved on to high-volume tires and disc brakes from traditional narrow tires on rim-braked wheels. It is optimized for tires of  25—30 mm width and supports flat-mount disc calipers and a 12 mm diameter thru axle.
The Fundi's Sqaero fork legs are profiled for ultra-low drag and the aerodynamically integrated flat brake mount on the left leg is an ideal fit to current flat-mount disc brake units.
There's lateral clearance for tires of up to 30 mm width, with 346.5 mm vertical clearance to the lower surface of the crown (axle-to-crown dimension is 355 mm), while the elegant, minimalist short-stack fork crown keeps the overall height of the bike's front end low.
Internal brake line routing, with the entry point at the fork's left shoulder, provides ideal mechanical protection for hose or cable, with a super-clean visual profile. Fork offset is 43 mm and the headset fitment is IS42/47 tapered.
Fundi fits the 12 mm thru axle standard, providing rigidity and accurate tracking. A dedicated 3T thru axle will be available.
Elite goes pink with limited Drivo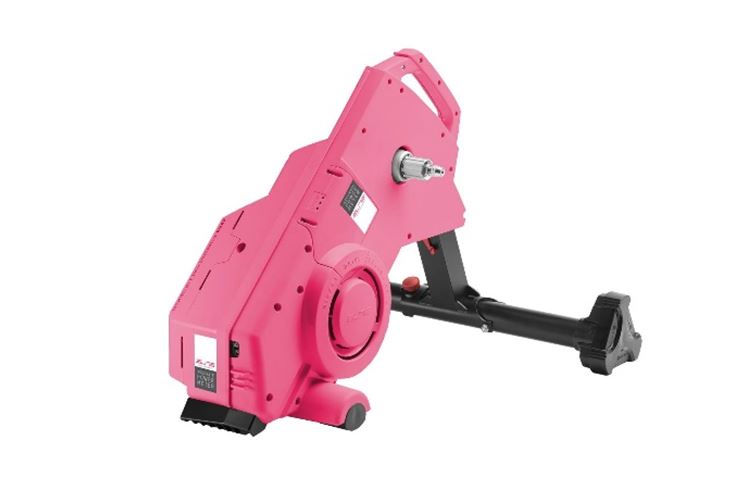 In celebration of Elite's successes in this year's Corsa Rosa with a handful of stage wins and the entire podium being taken by Elite supported riders, the firm has announced a special limited 'Rosa' edition of their flagship Drivo trainer.
Made in the cycling heartland of the Veneto in Italy, the Drivo is the absolute pinnacle of turbo training technology, fully FE-C compatible for use with a huge range of software such as Zwift and Trainer Road. It features a cutting edge Optical Torque Sensor power meter that gives an industry leading independently verified 1% power accuracy.
Only 100 of the Rosa edition Drivos will ever be made and Madison have secured a small allocation of them for the UK. If you want a chance to own one if these very special trainers please speak to your local Elite dealer, they are due to arrive at the end of June.