Pure Cycles enhances bike dealer proposition with low investment packages
Pure Cycles, formerly known as Pure Fix, has outlined its ambitions to strike up a relationship with new dealers across Europe, bringing forward a number of incentives for shops to forge links with the Rotterdam-based arm.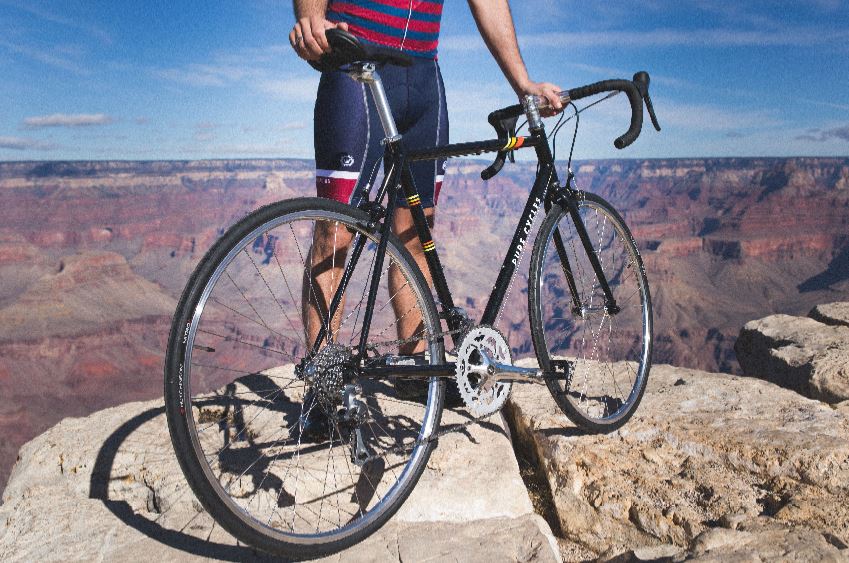 On the cusp of bringing through a new range of bikes, including a departure into road cycling with a (pictured right) €549 chromoly build, the firm's expansion beyond just singlespeed rigs gives the label plenty more to offer the urban bicycle shop.
Although sold omni-channel, with bikes also available to consumers online, the firm believes it now offers stores a compelling reason to become a partner store.
"For the dealer with a web shop only we are able to stock the bikes for them, shipping directly to the consumer with the dealer offered €99 as part of our Bylt programme, which pays the store to complete the build and safety check," outlines Pure's Henry Kalnieks. "We'd like to give dealers the opportunity to forge relationships with our customers, as well as an opportunity for bricks and mortar stores to make a margin stocking our bikes."
For any dealer looking at entry-level urban bikes, the firm is offering silver, gold and platinum packages, starting with a stock investment of just €1,000. Dealers are able to carry bikes in store or work alongside the brand as a dropshipping partner.
"From a commitment of three bikes we're offering bike shops a 5% discount and we very often run promotions to reduce the shipping charges," said Kalnieks. "Our bikes are all very competitive at the entry level, but the quality isn't something we cut corners on. Our frames and forks carry a lifetime warranty and assembly is 90% complete by the time we've specced bikes at our Bulgarian assembly and shipped from our Rotterdam warehouse."
Bikes will typically land with dealers in Germany inside a three day window and the UK inside 2 to 5 days, each shipped via either DHL or UPS.
"We're big on customer service," adds Kalnieks. "Our team on the phones are based in America, so you can be sure they bring forward the famed US service round the clock. There's live chat on the site too. Sign up is as simple as sending in a dealer application form."
Have a space on the shop floor to fill and like the look of Pure's bikes? The firm will be present at Eurobike later this year and has already profile raised with consumers at London's Spin Cycling Festival, the Berlin Fahrradschau, plus exhibitions in Dusseldorf, Copenhagen, Finland and Latvia.
The Bikes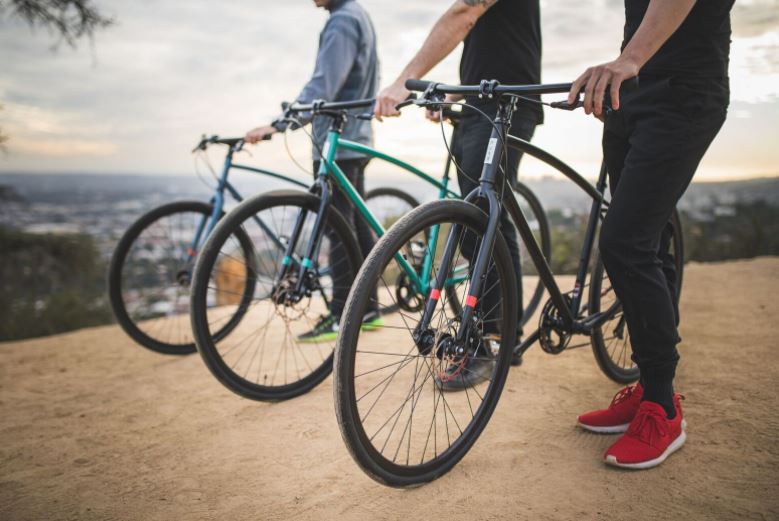 Pure's popularity among the fixed and singlespeed-buying consumer remains high. Starting at €379 at present and soon €279 for a soon-to-be-introduced coaster brake clad build, the brand is highly accessible to the on a budget cyclist who still seeks city style and functionality.
Beginning at €449, the brand's urban portfolio steps up a gear, bringing to the table eight speed gearing, disc braking and a more versatile feel that Pure says is entirely comfortable taking on light off road use. Racks and fenders, also available as an add on sale item via Pure, can be tacked on if required.
Coming into the range now is the aforementioned departure into out and out road cycling with the Veleta and Bonette builds. Available for €549, the classic styling and clean lines of the brand's first road builds come adorned with 16 gears and Hutchinson Nitro 2 tyres to keep glass and debris at bay.
Naturally, the firm has also profile raised within the electric bike arena,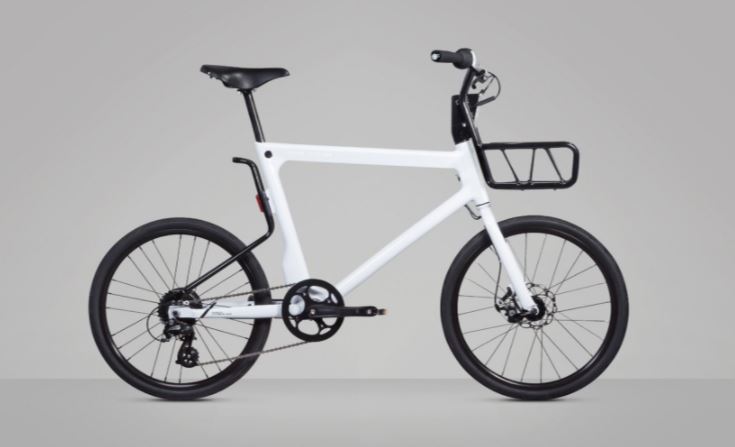 successfully crowdfunding its Volta model, also now available to bike shops with a retail price of €2,499.
"The great thing about the Volta is it doesn't look like an electric bike," says Kalnieks. "We found that one of the most common e-bike complaints was the weight, so we made the Volta standout here – it weighs just 35lbs (15.8kg). It's also very hard to tell it's pedal assisted, the usual signs are well hidden."
Ready to travel up to 65km on a two hour charge, the build is powered via a Panasonic 2.9Ah battery and delivers power on three settings.
Elsewhere in the portfolio you'll find cruisers at €379 and €429, low step through classic town bikes for both men and women, a range of track bikes, including some with a smattering of high-end finishing kit, as well as a quirky but practical glow in the dark series.