Niner goes to Hotlines as brand negotiates with buyers
Hotlines has scooped the UK distribution rights to Niner Bikes, which is also currently negotiating its future with investors.
Famously a 29er only brand, Niner will sell complete bikes and framesets into the UK market via Hotlines, who will be introducing dealers to the product in the Hockenheim room at CoreBike, starting this weekend.
According to U.S. trade site Bicycle Retailer, Niner is currently discussing investment opportunities to take the business forwards. Back in November the firm filed for Bankruptcy ahead of the sale discussions now underway. It was initially thought that a Colorado investment group would take the business forwards, but this week's news is that a higher bid has emerged.
Niner president Chris Sugai told Br&IN: "We received two other bids that are called non-qualifying bids because they didn't conform to court guidelines. One of them requested more time for us to close, but it's a higher offer.
"They are happy to allow more time. We are headed to court tomorrow to get that finalized. This is not a bad thing for us."
Niner is currently requesting the courts to allow for the sale to be delayed until February 28th.
UK Niner dealers can now expect to receive support and aftersales care from the team at Hotlines, who will contact existing accounts shortly. Those interested in becoming stockists are asked to get in touch with a member of Hotlines' sales team as soon as possible, or make an appointment at CoreBike.
Hotlines Office – info@hotlines-uk.com – 0131 319 1444
Graham (North) – graham@hotlines-uk.com – 07791 844 138
Rob (South) – rob.escott@hotlines-uk.com – 07713 097 695
Key bikes: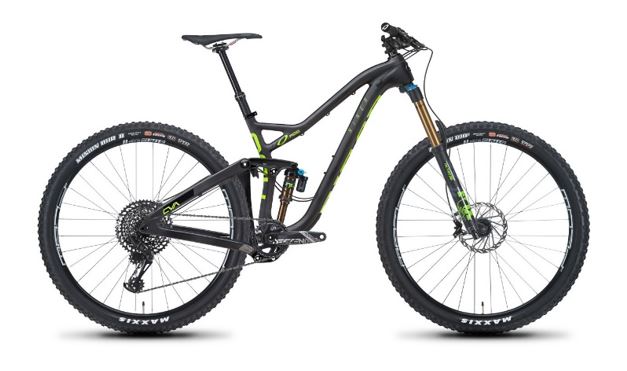 RIP 9 RDO 
Niner's most capable trail bike is equipped with 150mm of rear travel and has room for large volume tyres to give your customer confidence whatever trail they're riding.
RLT 9 Steel
For the Road Less Travelled, this Reynolds 853 frame and custom carbon gravel fork are ready for adventure. For some, adventure can mean laden panniers, exploring new routes in the hills, or it could just be taking the scenic route to the pub. The RLT is ready for it all.
SIR 9
Another Reynolds 853 tubed frame the SIR 9 harks back to a simpler time. No linkages, no shock to set up, just push the pedals and appreciate the ride that only a steel hardtail can give you.