oBike puts electric bike on sale
Bike share biz oBike has come to market with its first electric bike – the EVSBike – a unit that is available for sale to individuals.
As far as bikes from share firms go, the EVSBike is both a looker and practical, integrating a state-of-the-art 22,400mAh battery that can sustain up to 15km of cycling and charge a phone for approximately 6 to 9 times, depending on its make.
Designed by Chunlei Xie, whose designs have earned Red Dot Award (Product Design) and iF Design Award accolades, the bike further builds in an anti-theft function, full data-tracking, and location tracking with a higher degree of accuracy, making it convenient for navigation.
It is presently unclear how the EVSBike will fit within the firm's wider dockless business.
Quickly following Uber's buyout of Jump – a US-based pioneer in the e-Bike share field – the trend toward introducing electric options to dockless schemes has long been stewing away in the background, though requires a significant deal more thought from a manufacturing and logistics point of view to bring to market en masse.
The EVSBike is now available for pre-sale at special early bird prices till 30 May 2018, allowing both professional and hobby investors to support the production.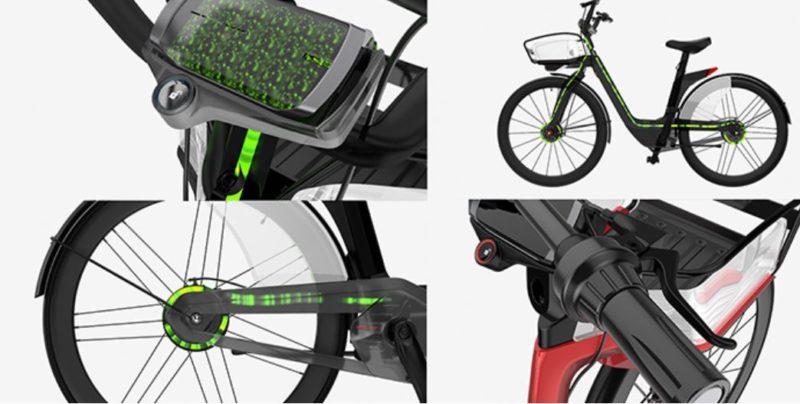 Edward Chen, Co-founder and Chief Marketing Officer of oBike, said: "oBike is committed to making cities smarter, greener and eco-friendlier through transforming the way people commute. It was a natural progression when we were planning oBike's product solution offering, as we believe the introduction of the EVSBike will make cycling more popular than ever before."
Chen added: "As a technology-driven start-up, we continuously strive towards our goal of providing a viable and eco-friendly alternative mode of transportation for our consumers, while supporting a modern city lifestyle that does not compromise on accessibility, comfort and convenience. We believe that the EVSBike is the next step into a new era of cycling innovation."