Orange tease Steps-driven electric take on Alpine Six
Orange has lifted the lid on the brand's first foray into electric bikes with a prototype Shimano-Steps driven take on the existing Alpine platform.
A spokesperson for Orange told CI.N: "This is an early take on what may end up as a production model, which is based around a tried and tested package – it's really an Alpine 6 with a motor. The dealers that we've shown it to are really excited, so while there's no imminent plans to release the bike, we can easily adapt to get the platform up and running."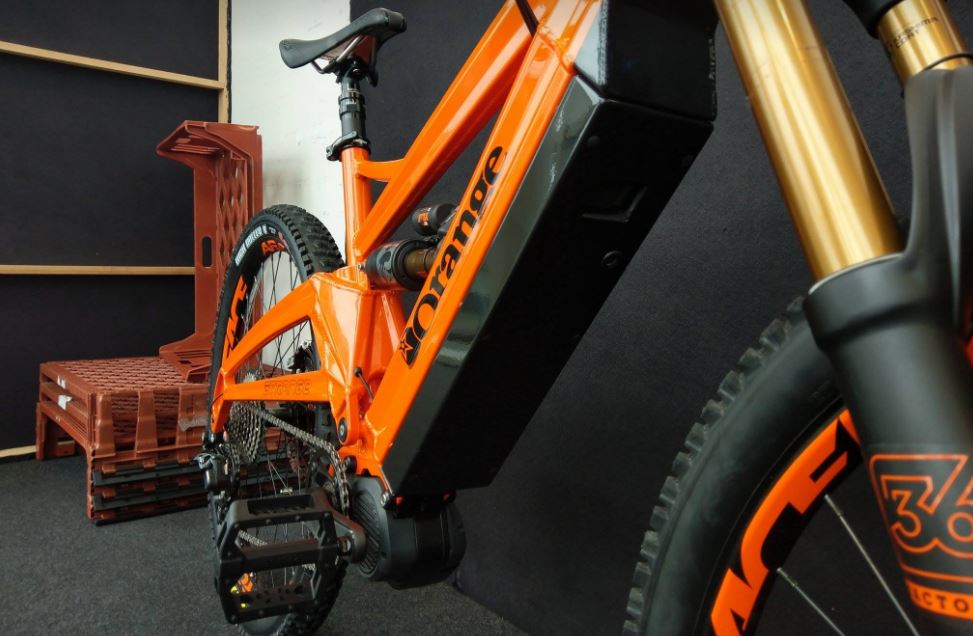 Currently badged under Orange's Strange (Special technology range – a.k.a prototype), the brand has yet to sling a leg over and ride the bike in real world conditions, meaning the spec is far from settled.
The prototype is based around an 170mm fork and 160mm of rear travel, with the Shimano motor allowing the label to keep the pivot in roughly the same spot as the non-assisted version. The motor offers eco, trail, boost and walk modes, the latter of which will gently assist riders push up those inclines which are too sharp to pedal.
Limited edition show exclusives
Dealers at the show looking to place an order for the limited edition Stage Five and Six need to be quick. With just 20 of each model available in a mint green (Six) and electric blue (Five) "pre-orders have been strong," we were told.
Both carry an upspec in finishing kit, with the Five specced with a Renthal bar, Fox Transfer dropper post and decal colour matched blue Hope finishing kit.