The Bike Place: Biomaxa's "fastest drip lube" and Speed6 product debuts
The Forge Group – parent to Biomaxa and Speed 6 – has launched two new lines at The Bike Place Show.
Biomaxa's Bio Lube
Derived from the waterproof Lanolin in sheep's fleece, Biomaxa claims to have come to market with the "fastest drip lube" as verified by Friction Facts.
Available to the Australian market for the past two years, the product is now available to UK stockists in an 80ml bottle, as well as 5ml (£1) samples, for which samples are available to visitors to the brand's booth. The bottle itself assists application with a handy chain guide built into the cap. An 80-ml bottle retails at £14.99.
For the end of 2017 another ten SKUs are promised, adds Forbes, who hints at degreasers and cleaning lines in development.
Speed 6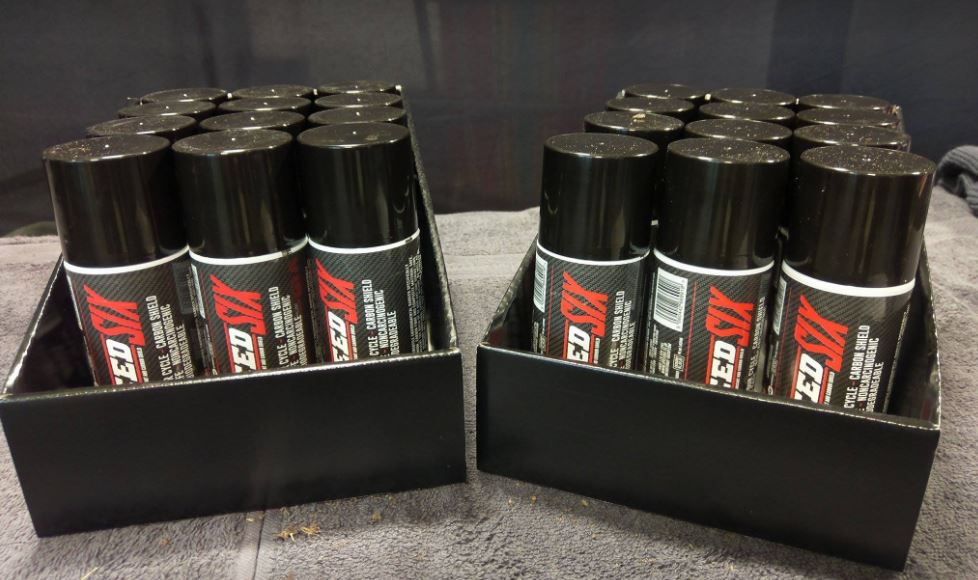 Speed 6's new line is a performance frame protective spray, as tested and sold in the sailing world. Certified safe on carbon bikes, the guard spray minimises road salt and trail muck pick up. Lastly, the guard changes the cleaning process, according to Forbes.
"The mud can't actually stick to the bike with our guard. A quick brush of the hose and you'll be good as new. One application will last a few weeks as a minimum, so perfect for the winter season regulars."
Dealers interested in taking stock can contact Forbes on 07766 056911.