Pivot introduces long travel Firebird 29er
Three years in development, but kept hush hush until today, Pivot has lifted the curtain on a new 29er Firebird.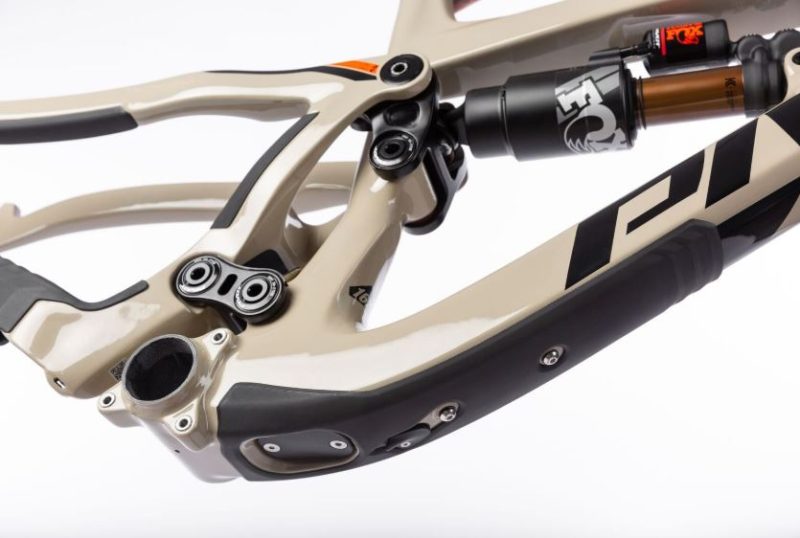 Built around 162 millimetres of plush DW-Link rear suspension, Pivot pitch the Firebird 29 as being capable of everything from bike park usage to EWS races – and with the perk of being a whippet up climbs, they say.
"The Firebird 29 is an absolutely amazing bike," says Pivot Cycles President and CEO, Chris Cocalis. "In a technical enduro setting or in the bike park, it really has no equal. It has that trophy truck, crush-anything kind of capability, but it's way more maneuverable than other long-travel 29ers. It has this poppy, lively feel that this category of bike hasn't offered up until this point".
Geometry inspiration is borrowed from Pivot's race-winning Phoenix DH geometry, which means that the Firebird 29 pairs some of the longest reach measurements in the sport with short, 16.96" (431mm) chainstays and a decidedly low center of gravity. Those design elements are said to give the new model both an unerring high-speed stability and a nimble, snappy ride quality in tighter conditions.
Available in the pictured 'sandstorm' shade or a steel blue with yellow highlights, stockists can expect to see this build land in eight different configurations spanning $5,099/£5,350 to $9,199/£8,900. UK distributor Upgrade Bikes has stockist information now live here.