POC expands ranges including 'world-first' electrochromic LCD lens, Solar Switch
POC has revealed a couple of innovations coming to its ranges in Autumn 2019 and 2020 cycling collections, including what the brand claims is a world-first.
POC's Solar Switch uses an electrochromic LED lens which can instantly change tint based on light conditions and is powered solely by the sun. It changes tints (levels 3-4) automatically, ensuring riders don't have to take their glasses off while at speed or otherwise.
"I am extremely proud to present the Solar Switch," said POC CEO Jonas Sjögren. "Our safety mission drives our innovation and product development and the Solar Switch is a clear embodiment of our approach. To be able to develop a world-first pair of sunglasses, that can change between lens tints automatically and instantaneously, powered solely by the sun, and all wrapped in the lightweight performance Aspire frame, is truly inspiring."
Other innovations include W's Ultimate VPDs bib shorts, combining silicone chamois technology forged on aerodynamically advanced compression fabrics. Featuring advanced strap design, the bib is flexible and can be pulled down during stops for toilet breaks without needing to remove the suspenders.
Sjögren added: "We are proud of our Swedish heritage and values, especially the belief in equality across all spheres of life. For far too long, however, we have witnessed the ridiculousness of female cyclists having to venture further from the roadside just to take a nature break, or opt for bib shorts that represent a performance compromise. We were fed up with this imbalance, female riders need bibs that perform for racing, have aero advantages, class leading comfort, as well as the functionality and speed on nature stops – so we decided to make them, the 'Ultimate' VPDs bib short."
POCito cycling is a brand new child-specific range, including a new helmet – the Omne POCito SPIN, plus children-specific back, knee and elbow protection and new apparel.
The new Ultra Collection features highly engineered and precise apparel for off-road and the Transit collection is also to launch with jackets, vests, tops, jerseys and tees made with advanced materials and tech but with less of a classic 'bike-y' feel, by the looks of things.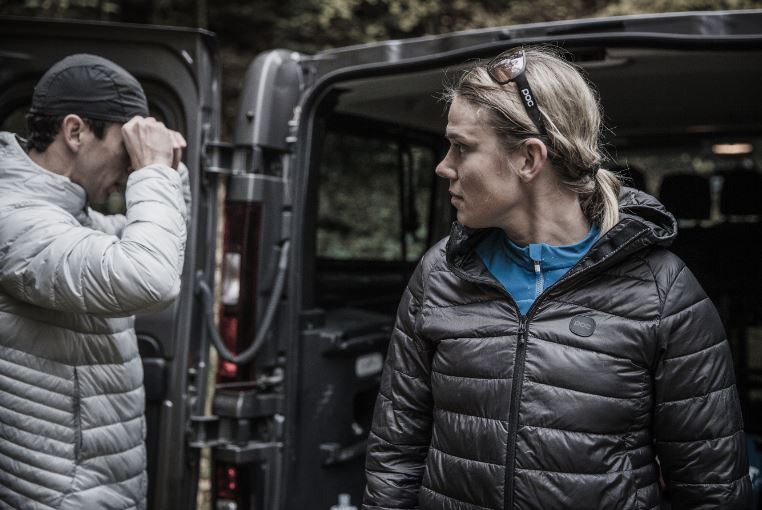 Eurobikers can catch up with POC in Hall B3, booth 402.
2pure is exclusive distributor for all things POC to the UK.