Ritchey complete builds now on offer to European retailers
Ritchey will now ship complete bike builds as part of a new service to European bike shops.
Spanning road, mountain bike and cyclocross, four steel builds are currently on offer in what the firm says is a response to demand from dealers and end-users.
"We have been asked by many dealers and consumers to offer complete bikes," said Riccardo Deliziosi, Ritchey global director of sales.
"Ritchey already manufactures most parts except drivetrain and suspension forks and now that we have direct order and shipment process across Europe, Ritchey is finally able to make this customer wish come true. Initial dealer feedback has been very positive."
The range now includes:
Ritchey's race-ready Swiss Cross Disc, weighing in at 10.30kg/22.7lbs (55cm) and costing $3,799. Heat-treated and triple-butted, with a forged and machined head tube, the build takes weight out wherever practical while taking the sting out of the ride with the pairing of a WCS Carbon disc fork. With room for up to 38c tyres, the Swiss Cross is bound to capture the attention as cyclocross season begins.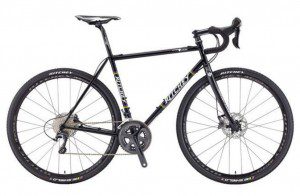 The Road Logic Complete at $3,499, which centres around a heat-treated and triple-butted Ritchey Logic tubeset and comes in at 8.10kg/17.8lbs for the 55cm build. Able to host tyres up to 700x28c, the bike is suited to long jaunts in the saddle.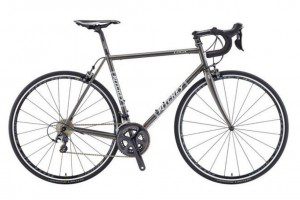 Off the tarmac and onto the trail, Ritchey's 27.5-inch wheel clad Timberwolf Complete is quite an advancement on the 1984 original. Optimised for a 140mm fork, the Timberwolf is designed agile with trail specific geometry. The Rear end is convertible between 142×12 and standard QR versions, though ships with the former at $3,999.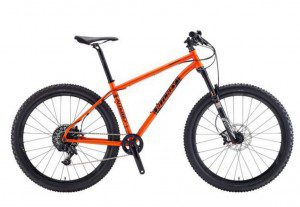 Finally the P-29er complete comes in at $3,199 and again uses heat-treated, triple-butted Ritchey Logic II tubing with custom profiles to ensure trail toughness.